Country facing chronic problems, PM busy peeping into bathrooms: RaGa
Lucknow: Launching alliance's common minimum program, Congress Vice President Rahul Gandhi attacked the centre stating that while the country is facing a major problem of unemployment, the Prime Minister is busy checking out the bathrooms of former PM's.
"India is facing a massive problem of unemployment. The PM in his Lok Sabha Election campaign promised to bring two crore employment opportunities every year. While only one lakh opportunities were generated during last year, in 2016, the centre could not provide even one per cent of what it had committed,"the Congress VP said.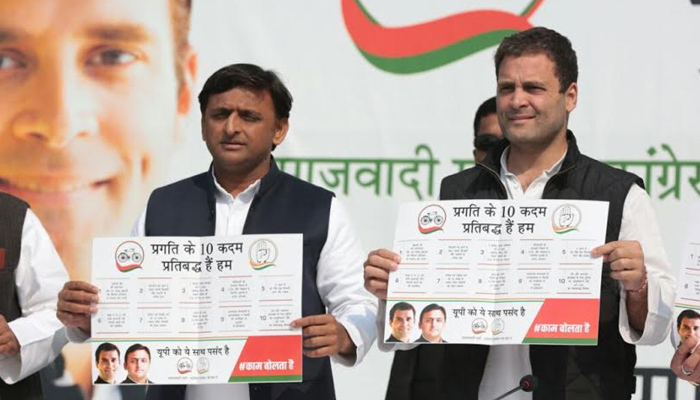 Further stating that alliance has been formed for the betterment of the state, Rahul Gandhi stated that UP now needs a vision and policies that would increase the productivity of the state, which could not be provided by the BJP Government because their leaders do lack the sense of responsibility.
Major points of alliance's common minimum program (Pragati ke 10 kadam):
Farmers will be given subsidy on electricity bills.

One crore poor families to be given one thousand rupees pension each.

Free cycle for girls student from class IX to XI.

Four lanes roads to connect every district of the state.

Free smartphones to the youth.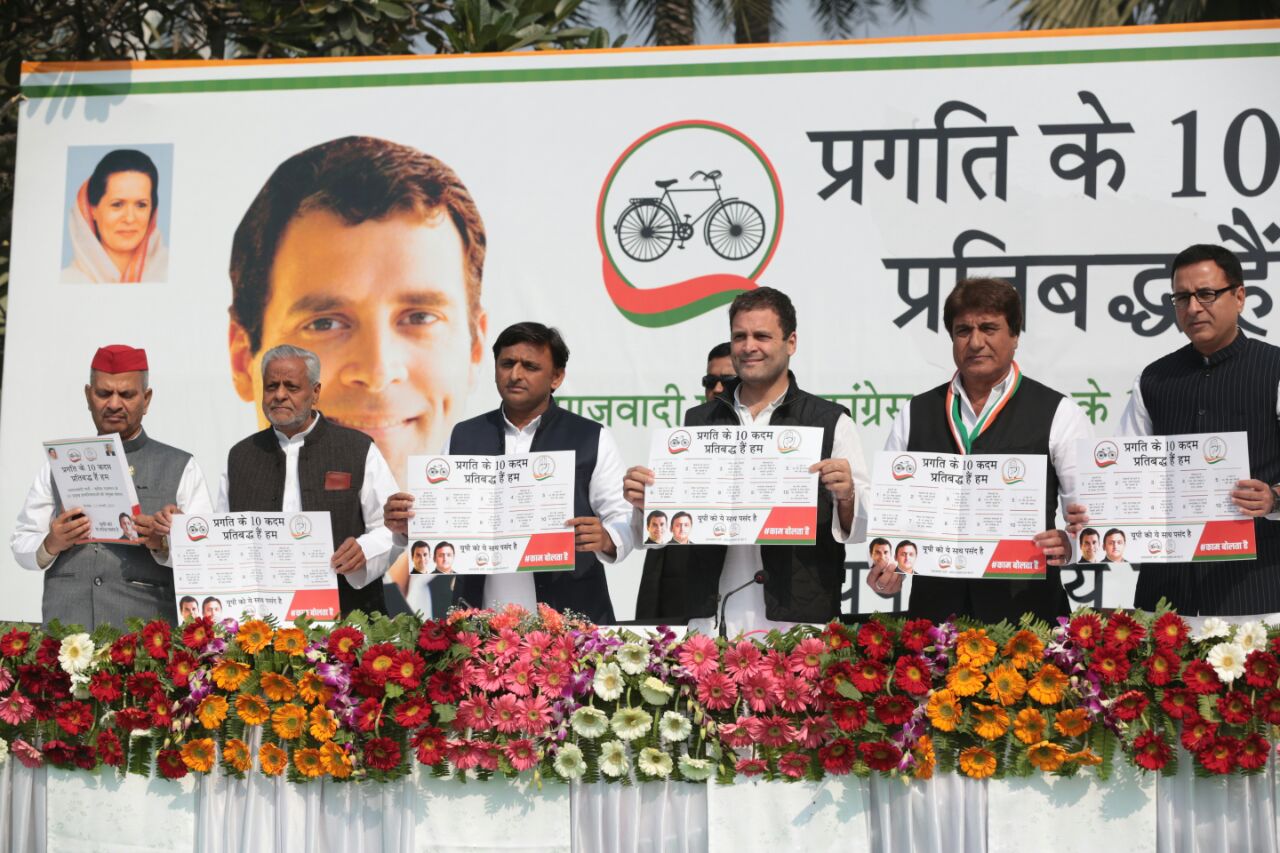 Rahul Gandhi attacks PM on Birth History statement:
This is a technological generation and anyone can extract the birth history of others through a click.

You may present anyone's past history or peep into anyone's bathroom but first resolve the issues the country has been facing.

You are selected by the people to develop the future of the nation not to google the past of political leaders.

The PM is angry and frustrated due to alliance. He could not understand how to stand in front of the two youth leaders.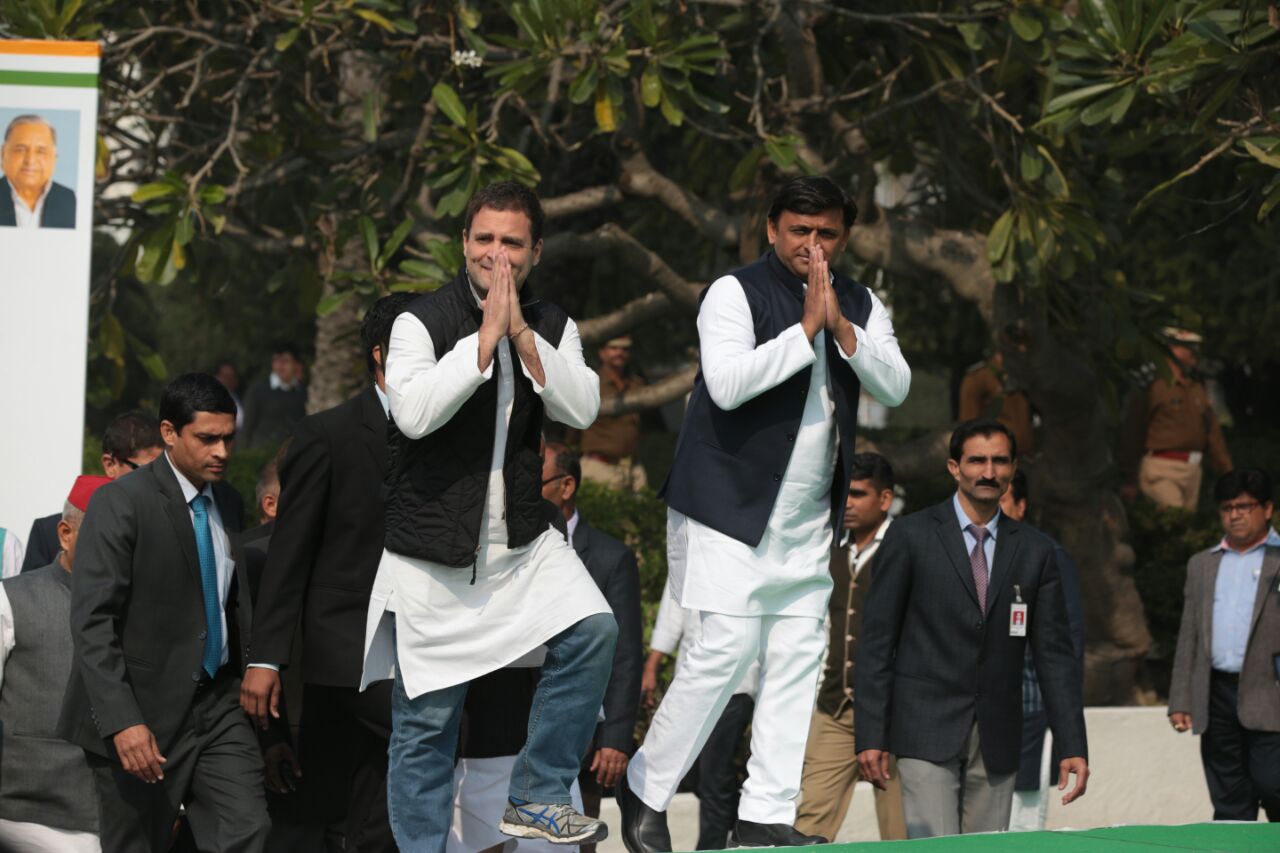 What else Rahul Gandhi said?
We want to transform UP.

Alliance will give you a visionary government.

We want the betterment of educational structure of the state.

PM's politics is of divide and rule.

No promises have been fulfilled by the centre.

PM should answer when will he bring 15 lakh to the account of people.

Surgical strike led to the killing of the most number of soldiers in last seven years.

There are issues on 6-7 seats, but these issues are insignificant, things will be worked out soon.

PM's strategy is distraction. When he can't answer questions, then he starts distracting.

Truth is that in 2.5 years, he has failed.

Coordination is there in this alliance. Reality is that we're solidly fighting together for 99 percent of seats.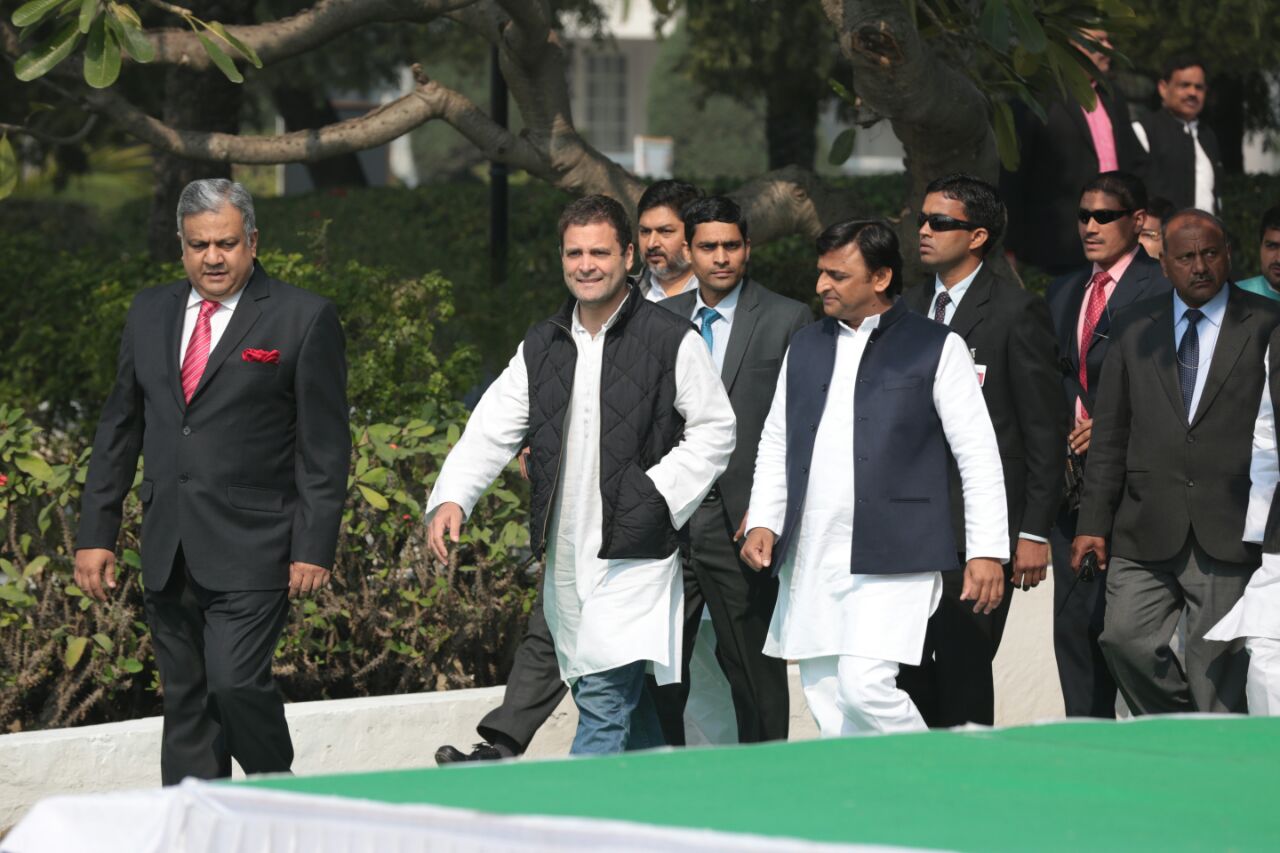 What Akhilesh Yadav said?
Centre stopped the funding of UP state government.

24 hours electricity is a fake claim.

PM's emotional and angry speeches show that earthquake that Rahul Gandhi had claimed, has been witnessed by the former.

UP is disappointed with the result of Modi government.

No suited-booted person was seen in bank lines during demonetisation.

Alliance would form the government of love and brotherhood.

The promise we had made will be fulfilled unlike PM Modi.

We will show how the work is done.