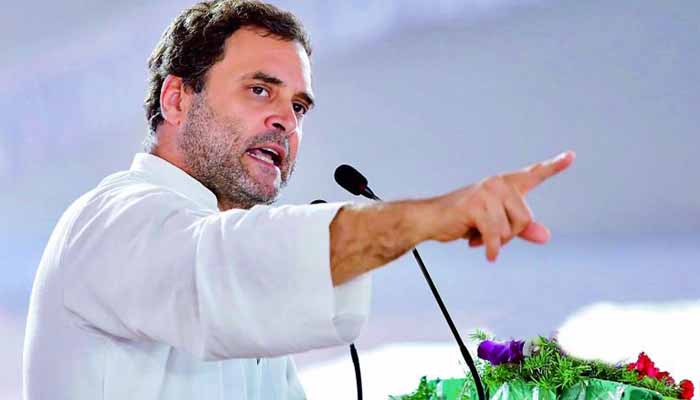 'PM Modi follows Nathuram Godse's ideolgy,' says Rahul Gandhi 
Wayanad: Congress leader Rahul Gandhi addressed a gathering in Kalpetta, Kerala. He participated in the constitutional protection rally against the Supreme Citizenship Amendment law. On the 72nd anniversary of Gandhi ji's death Rahul Gandhi said PM Narendra Modi shares the ideology of Nathuram Godse but isn't brave enough to admit he believes in Mahatma Gandhi's assassin.
"Nathuram Godse shot Mahatma Gandhi because he did not believe in himself, he loved no one, he cared for nobody, he believed in nobody and that is the same with our Prime Minister, he only loves himself, only believes in himself", said Rahul Gandhi in the rally.
Nathuram Godse fired three shots at the Mahatma at point-blank range on the evening of January 30, 1948 and instantly killed India's foremost freedom fighter. He was hanged the following year. The anniversary of Gandhiji's death is observed as Martyrs' Day in the country.
Rahul Gandhi interacted with public at his Lok Sabha constituency and said one of the greatest men born in India was taken away 72 years ago. Nathuram Godse always hated Bapu because he searched for truth. He was selfish and never loved anyone and PM Modi also follows his ideology.
Keep yourself updated with latest news through Newstrack App. To download App from Google Playstore visit here - Newstrack App