PICTURES: Unforgettable moments at Yogi Adityanath's Swearing-in ceremony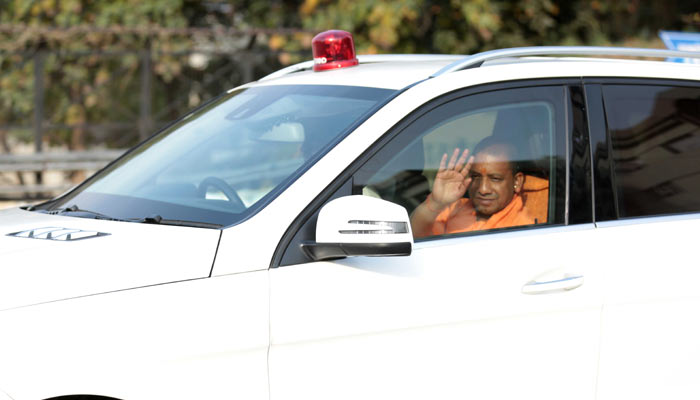 Lucknow: It was a big day for newly elected Chief Minister of Uttar Pradesh Yogi Adityanath and the Bharatiya Janata Party who has come to power after the exile of 14 years.
The swearing-in ceremony of the UP CM and his council of ministers was filled with many such moments which would not only be memorable for those who have been bestowed with the esteem positions but also for other politicos as well, especially the former leaders of the state.
Here are some of the photos explaining the situation better than any word could: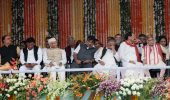 This happens when your government goes out of power and you have play the role of well-wisher for your rivals.... (Mulayam Singh sleeping while Akhilesh Yadav busy with his Mobile during Yogi's oath ceremony)
More pictures in slides ahead:

Akhilesh congratulating Dinesh Sharma for being elected as Dy. CM of the state

Akhilesh Yadav trying to act as happy as possible

What did the former UP CM say to the new Dy CM?? Any guesses...

Rajnath Singh arrives in style... but went unnoticed by Akhilesh yadav

Yogi Adityanath could not stop himself from smiling throughout the ceremony

A promise to fulfill all responsibilities... Yogi Adityanath officially becomes the CM of the state

'With power comes the authority'... Yogi starts giving directions to his Dy CM Dinesh Sharma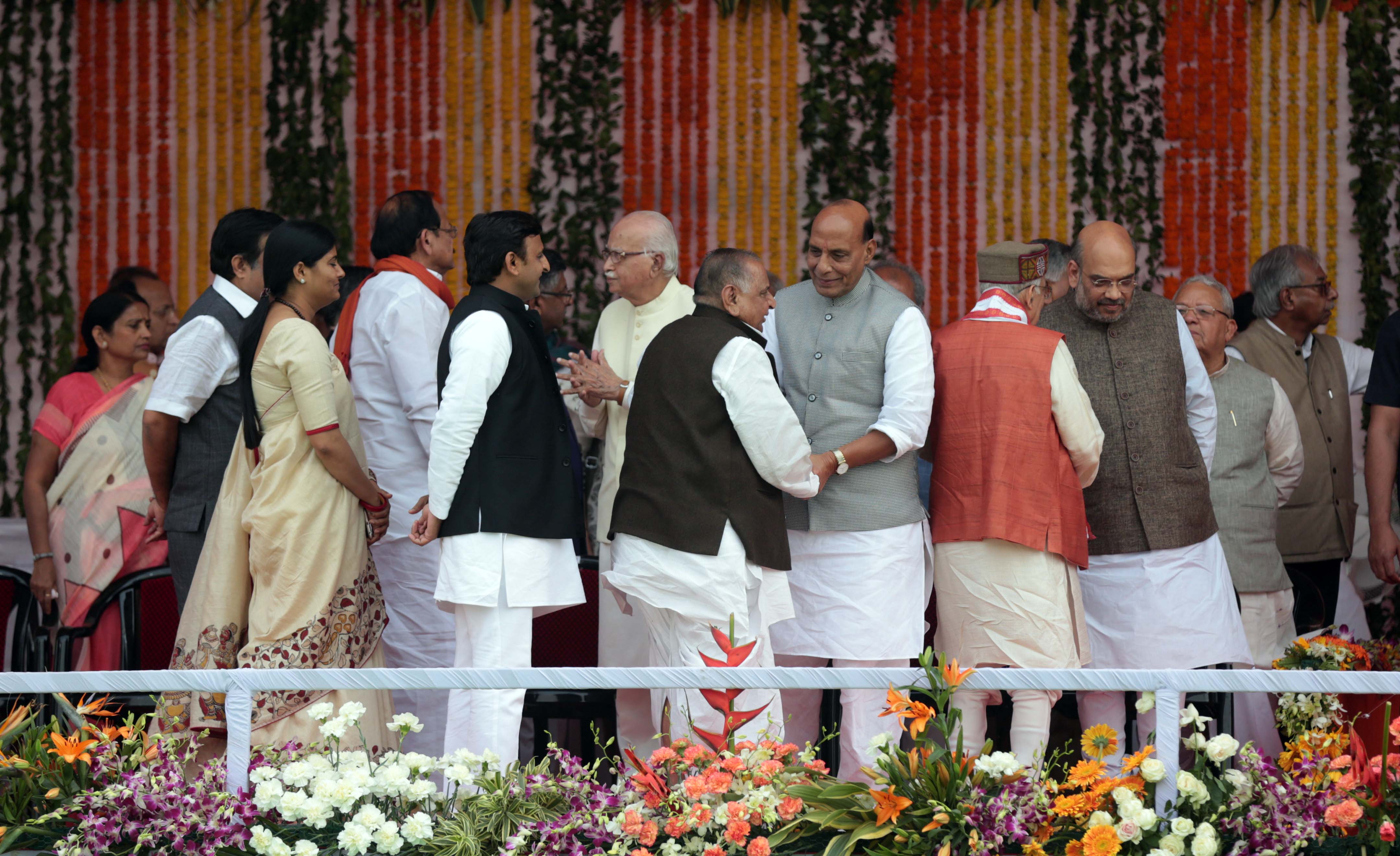 When Past meets the Present....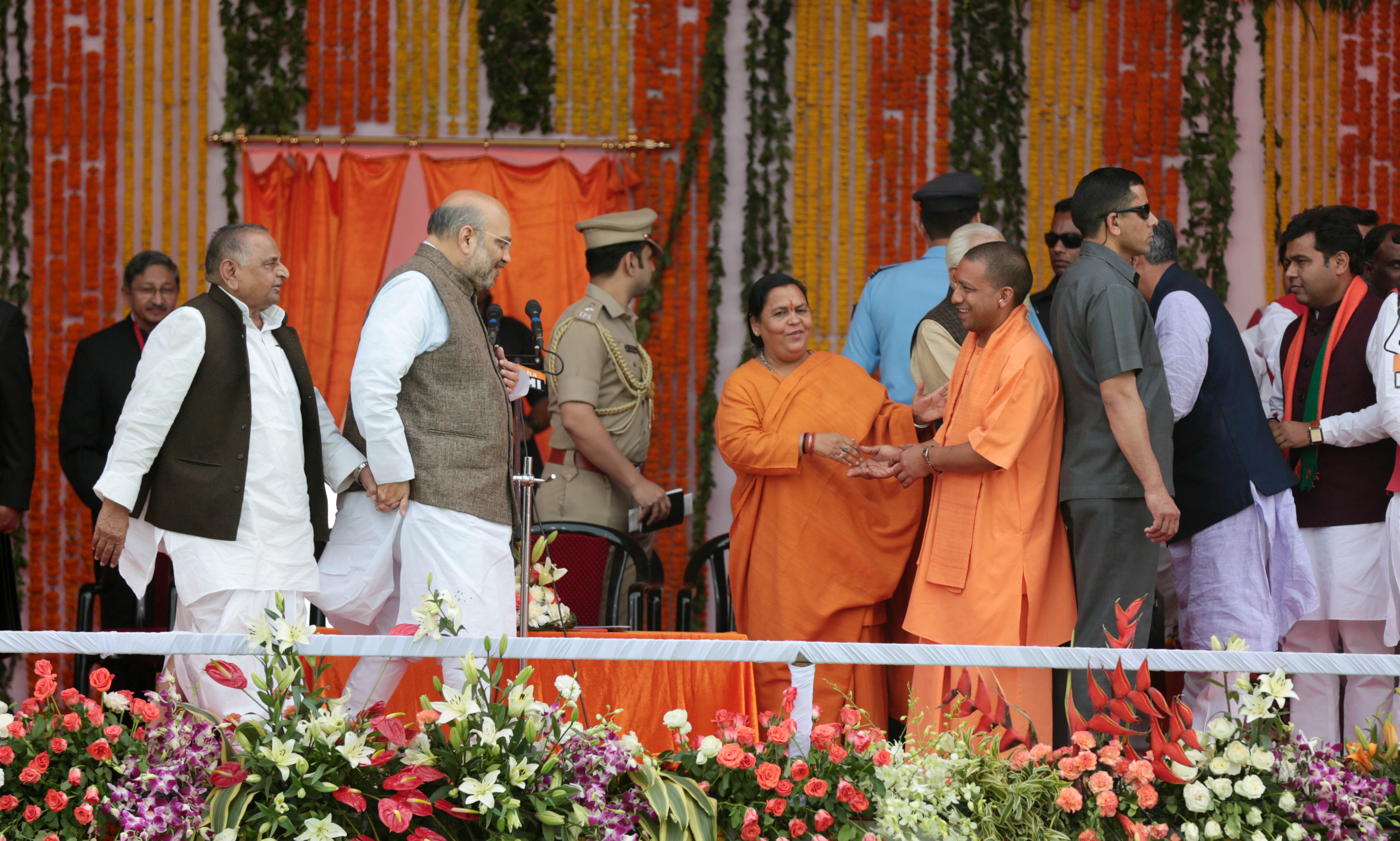 The Saffron leadership...

Two most popular leaders of the political world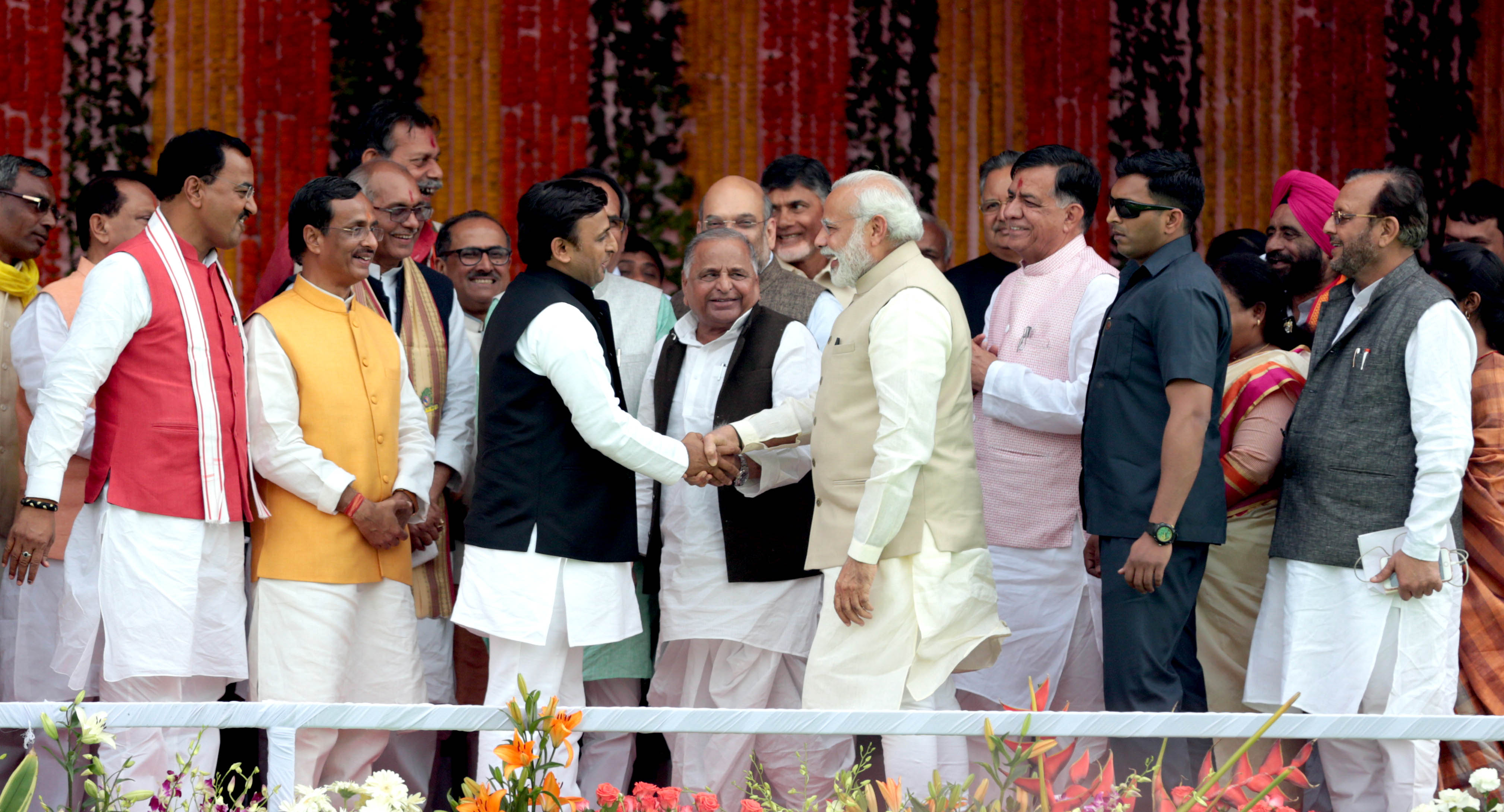 After failure of friendship with Rahul.. Mulayam makes his son shake hands with Modi...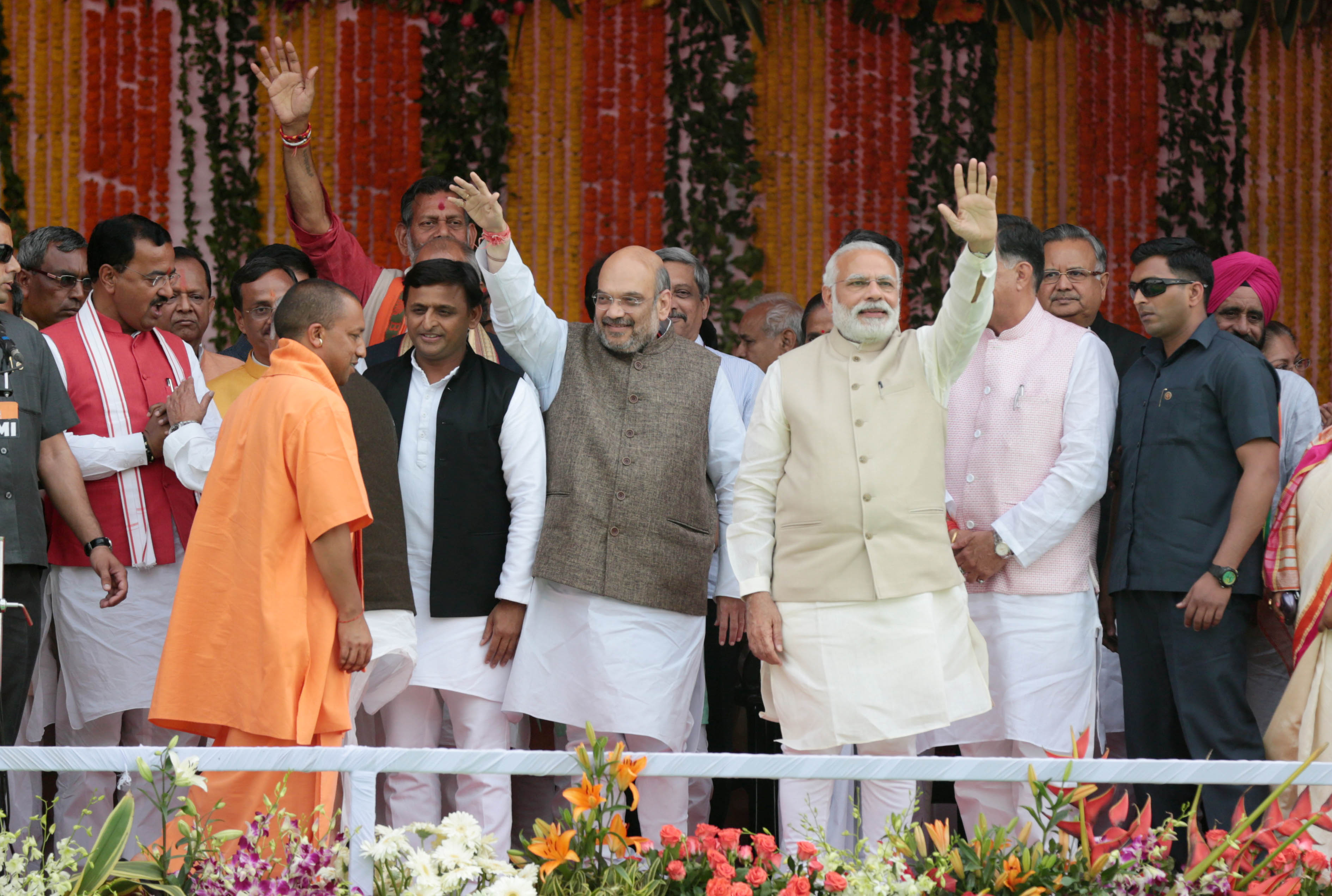 When present takes over the past and all you could do is SMILE...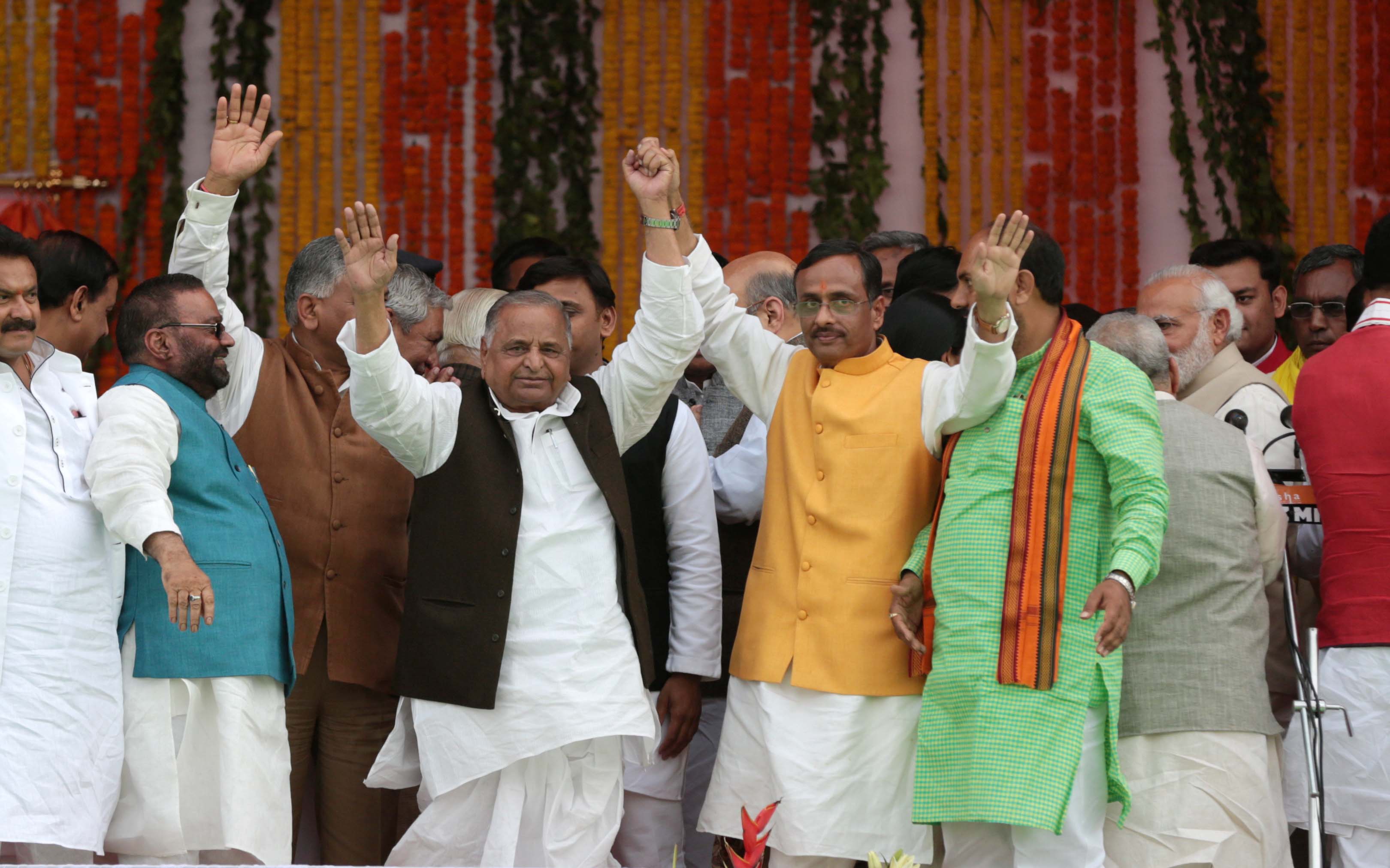 Regardless of competition, experienced always guides the newcomer...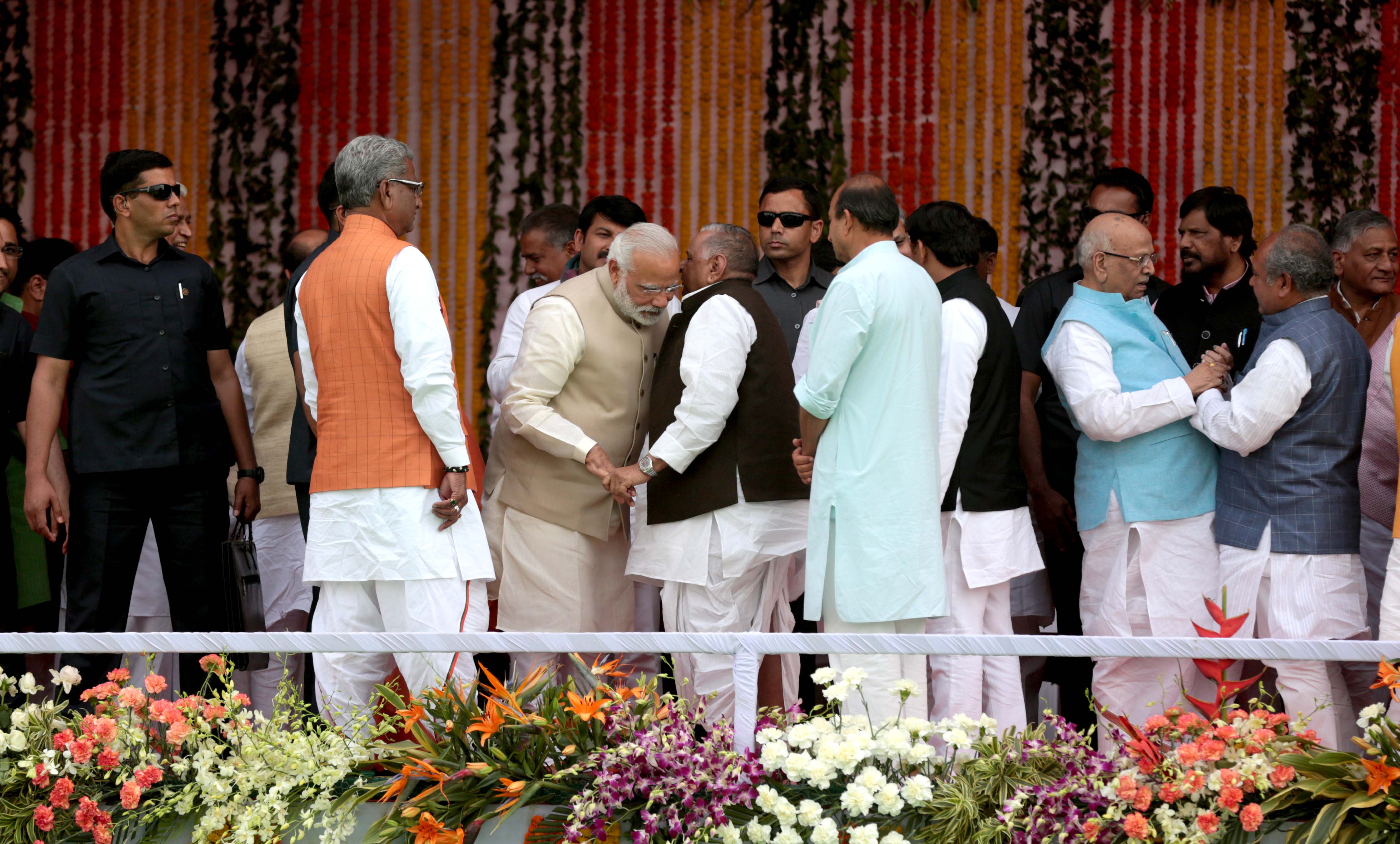 Guess... What Mulayam Singh Yadav had said to PM Modi... Could it be the start of new friendship???

ND Tiwari was left alone when everyone was busy celebrating....

Here is how supporters welcome the new UP CM....