PM Modi surprises, plays Hindu card in a subtle manner
Fatehpur: Shedding off many political inhibitions as Prime Minister on Sunday, Narendra Modi surprised almost all political observers and played Hindu card in an unapologetic manner.
Addressing an election rally here, the PM said if an uninterrupted power supply is ensured during Ramzaan , same should be during Deepawali as well. Similarly, if kabristaan (burial grounds) are there, the 'shamshaan(cremetion grounds) should also be there. Striking a balance though, he summed up saying '' if you get adequate water supply on Holi then same is required on Eid .''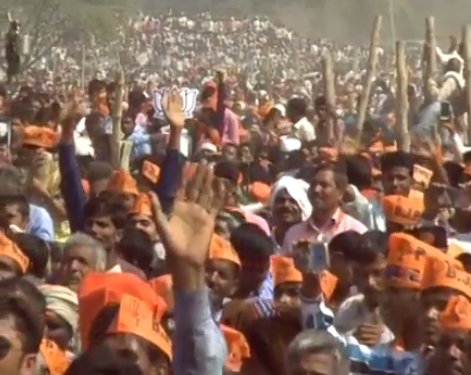 He went on to suggest the responsive crowd that all fruits of development or governance should be uniform and not subjected to religion or caste. This was his way to take a departure from his earlier speeches during the Uttar Pradesh Assembly poll campaigning.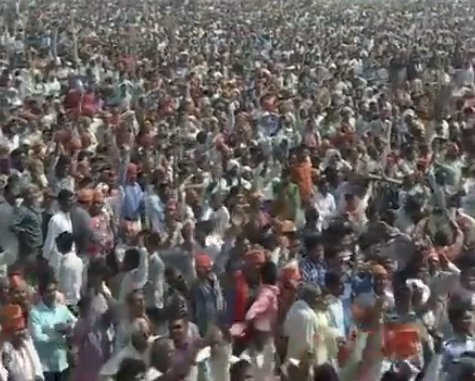 Not only this, Modi also tried to strike an emotional chord with the audience when he said he needed people's protection from mighty lobby who was after him ever since he curtailed their profit making business strategies.In this regard, he sought to remind the gathering that in the way ,he reduced the prices of cancer drugs, heart stents and urea for the benefit of common people and farmers, he had exposed himself to danger.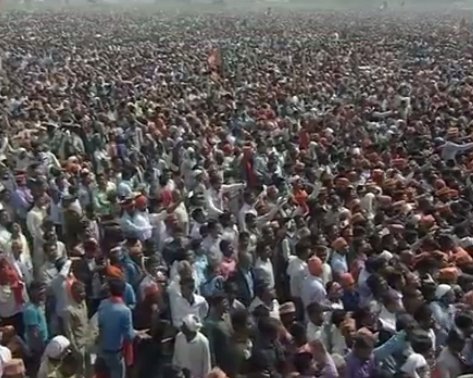 ''will you protect me from these influential persons,'' was the question he asked from the crowd loud and clear . he repeated his question till he got the loud reply of affirmation.
Making an oblique comment on recent order of the Supreme Court to file FIR against Uttar Pradesh's tainted minister Gayatri Prasad Prajapti, the Prime Minister came down on the arbitrary functioning of Akhilesh Yadav government in the state and said '' look, even the Apex Court had to intervene in the matter to get FIR registered against the minister.''