When Modi stood up from his chair to offer seat to Advani
New Delhi: Showing a gesture of respect for veteran party leader, Prime Minister Narendra Modi on Tuesday stood up to offer chair to LK Advani during the BJP parliamentary meet in New Delhi.
There were other vacant chairs in the front row but Modi insisted Advani to grab a chair next to him and Union Home Minister Rajnath Singh.
Union Ministers Arun Jaitley and Venkaiya Naidu also offered Advani, the chair next to PM, after Modi showed a gesture of respect towards the senior party leader.
Meanwhile, this has not been the first time when Modi and Advani have shared the emotional connect for each other. Modi had touched LK Advani's feet on a huge stage in Bhopal when he was the Prime Ministerial candidate during the Lok Sabha elections 2014.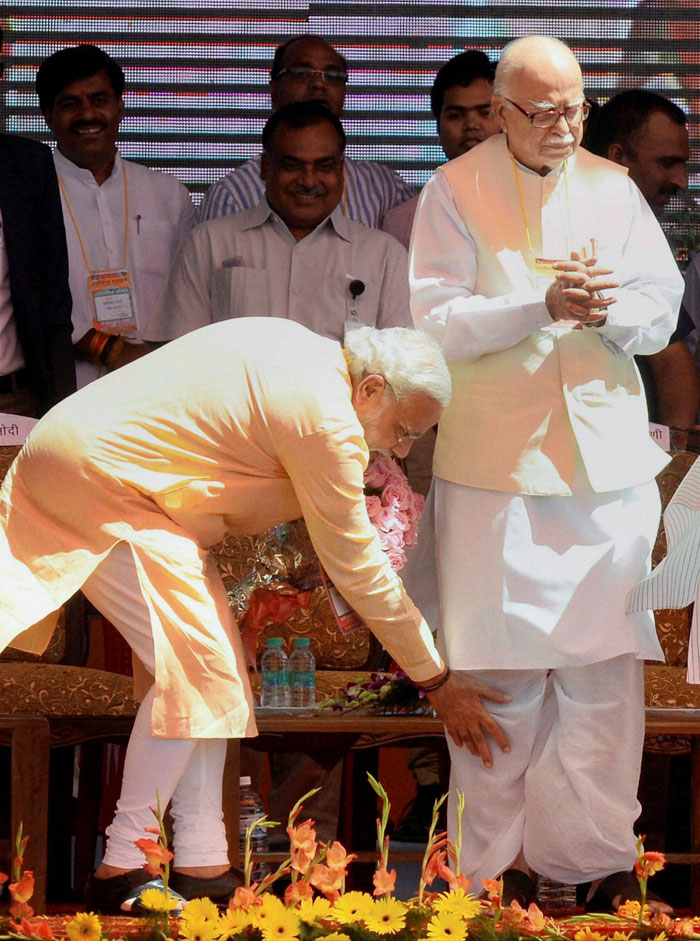 Advani and Modi were teary eyed after former used the word 'kripa' for latter after BJP's historic win the LS Polls.