'Demonetisation' was BJP's plan to help PM Modi's friends: Rahul
New Delhi: Taking a potshot at Prime Minister Narendra Modi, Congress President Rahul Gandhi, on Thursday, said that 'demonetisation' was never a mistake, instead the basic objective behind it was to help PM Modi's friends.
Rahul Gandhi, speaking at a press conference at the party office, said, "The objective of Demonetisation was very clear. It was to help PM Modi's friends. Demonetisation was not a mistake, it was a deliberate move. During UPA regime, Non Performing Assets (NPAs) were Rs 2.5 lakh crore. It has now jumped to Rs 12.5 lakh crore."
He said Modi's "friends" turned black money into white after the November 2016 note ban.
"For example, a cooperative bank in Gujarat whose Director is (BJP President) Amit Shah, exchanged Rs 700 crore in the wake of demonetization. It cannot even be called a jumla, it can be called a scam," he added.
"Indeed, Prime Minister Modi did what had not been done in the last 70 years... He did it and devastated the economy (through demonetization)," the Congress President said.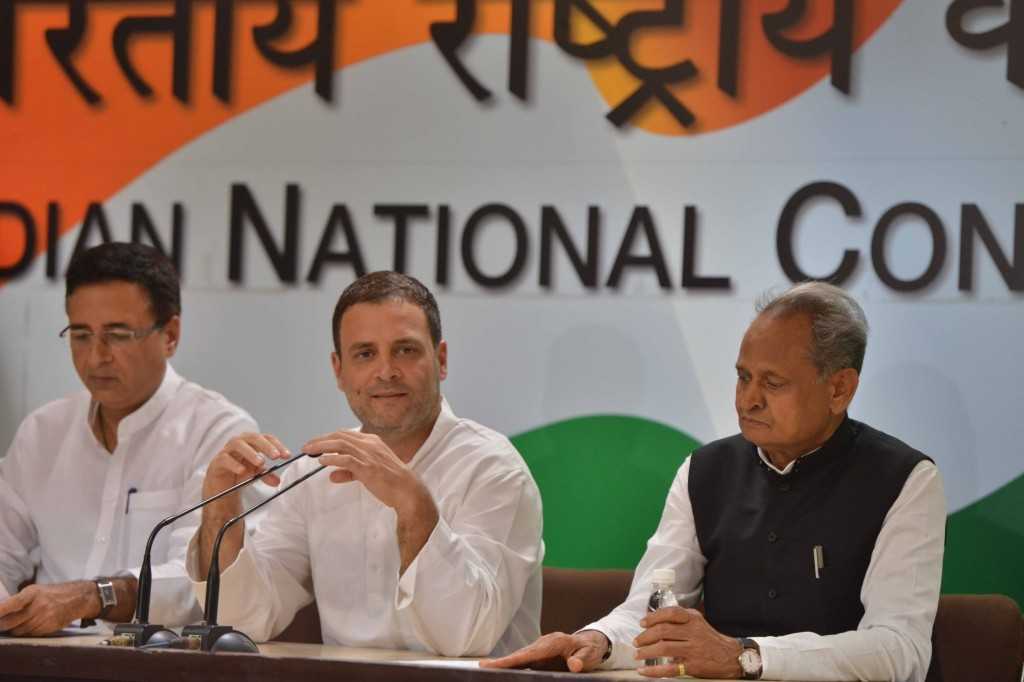 Stepping up his attack on the Rafale fighter jet deal, he said Jaitley was writing "lengthy"blogs but why was the government silent on the demand for a joint parliamentary committee (JPC) probe into the issue. "Jaitley is scared to ask the PM about constituting a JPC."
He referred to the joint statement issued after Modi announced the Rafale deal which mentioned that the aircraft would be delivered on the same configuration as had been earlier approved by the Indian Air Force.
"If the configuration is going to be the same, why is the man lying?"
He said the Prime Minister was not taken seriously any more on promises like he made to put Rs 15 lakh of money in every Indian's bank account. "But when he lies, we catch him."
"There is a huge list of unfulfilled promises and lies. His words hold no meaning anymore."
He alleged that the BJP opened offices in several parts of the country during the note ban.
Answering a query, he said the entire party was receiving legal notices from industrialist Anil Ambani over its allegations on the Rafale deal but the party was not worried.