Congress releases its manifesto for the Uttar Pradesh assembly elections
The manifesto would be released in the presence of party's state president Raj Babbar along with other senior leaders including Ghulam Nabi Azad, Ashok Gehlot, Salman Khurshid and Shiela Dixit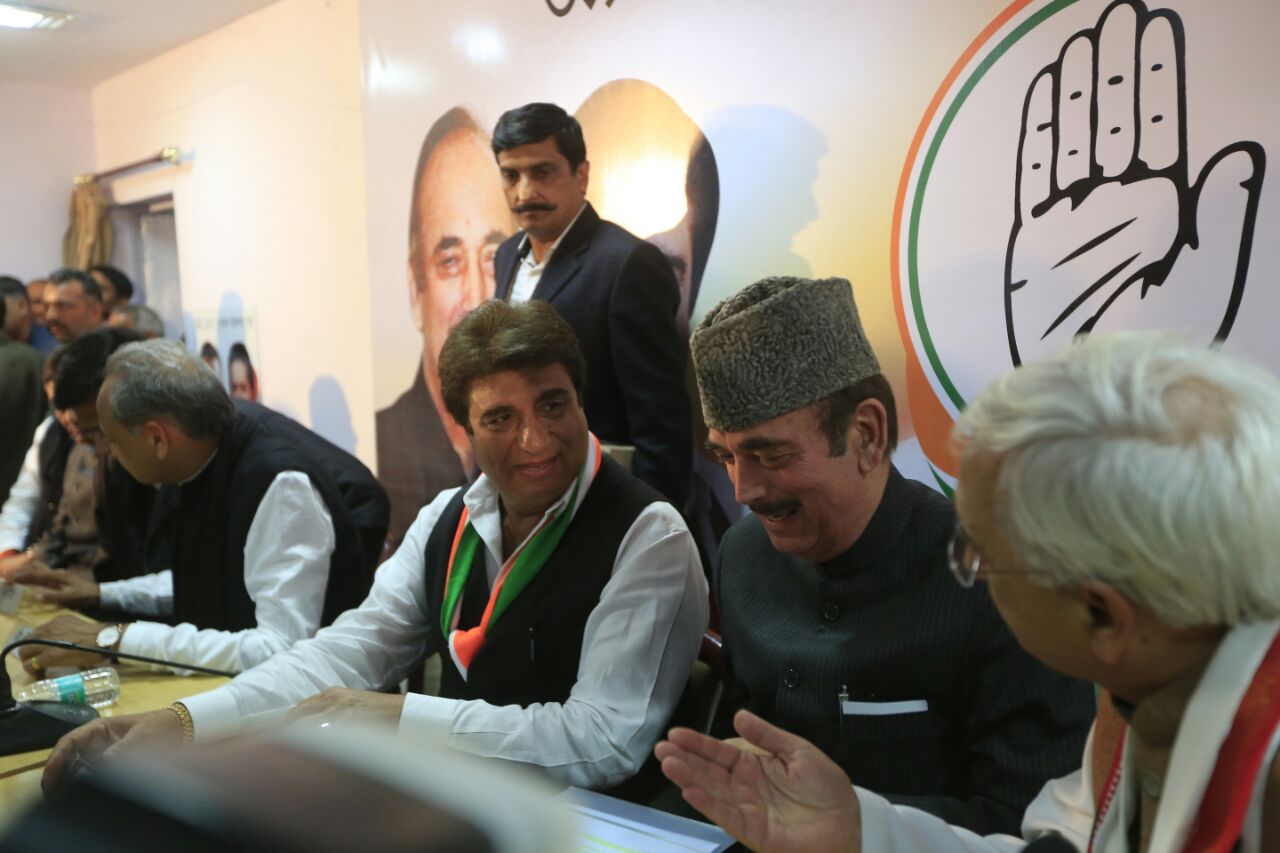 Lucknow: It rained sops in the election manifesto released by the Uttar Pradesh Congress President Raj Babbar here on Wednesday. The goodies included essential commodities at Rs two or three to the people living below the poverty line through a new food bill which will be passed soon after government formation.
The manifesto which has made several other promises including free education to girls, cycles to girls studying in class ninth, tenth , eleventh and twelve and fifty per cent reservation for women in Panchayat election.
The UPCC President said that the SP-Congress government (if formed) would be answering every question raised by the residents of the state. It would be sensitive towards their problems. The UPCC president further stated, "We will form an honest, responsible and sensitive government unlike the one at the Centre."
Babbar added that the UP has the capability to change the future of the country and Congress is keen to use this potential. He stated that the sole reason for joining hands with the Samajwadi Party was to stop the communal forces from entering the state and to start a fight against the parties who play divide and rule politics to increase their vote bank.
Senior party leaders including Ghulam Nabi Azad, Ashok Gehlot, Salman Khurshid, and Shiela Dixit were present on the occasion.
Main points of the manifesto:
Will work for the development of the state.

Will introduce new and functional medical policies.

Will establish skill development centres to help youth of the state in getting employment.

Will also focus on the Micro, Small and Medium Enterprises (MSMEs)

Will provide free education to girl child.

Will generate employment to 50 lakh people within 5 years.

Will make the sugar industries of the state functional again and in a better way

Every district would have a separate women police station.

Will form a commission for the help of female victims of the state.

Will provide financial health of 50 thousand to one lakh for marriage of girls.
In next slide: Pictures of the released manifesto....