PICTURES: BJP workers paste posters violating the model code of conduct
Allahabad: While the state is all set for the third phase of polling, Bharatiya Janata Party's another controversial poster has attracted attention in the ongoing poster war between the political parties.
The poster pasted by some BJP workers, violating the model code of conduct, here, are printed with slogans indicating the opposition party leaders to be coward, corrupt, bribers and goons.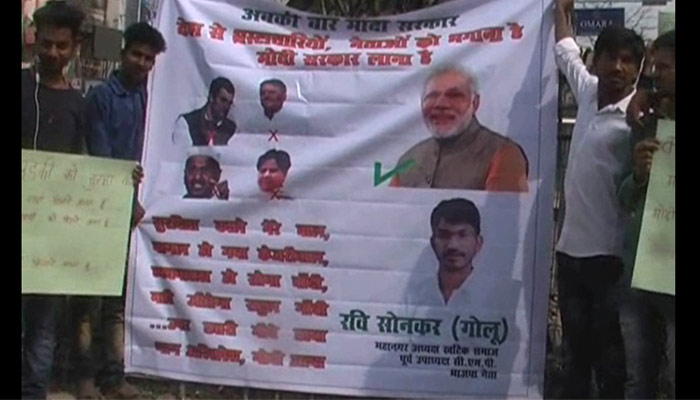 The posters have poems and slogans written on them describing PM Modi has the most clean person of the politics and that the BJP will give the governance of development and public welfare.
In slides ahead:

Read the slogans of the poster...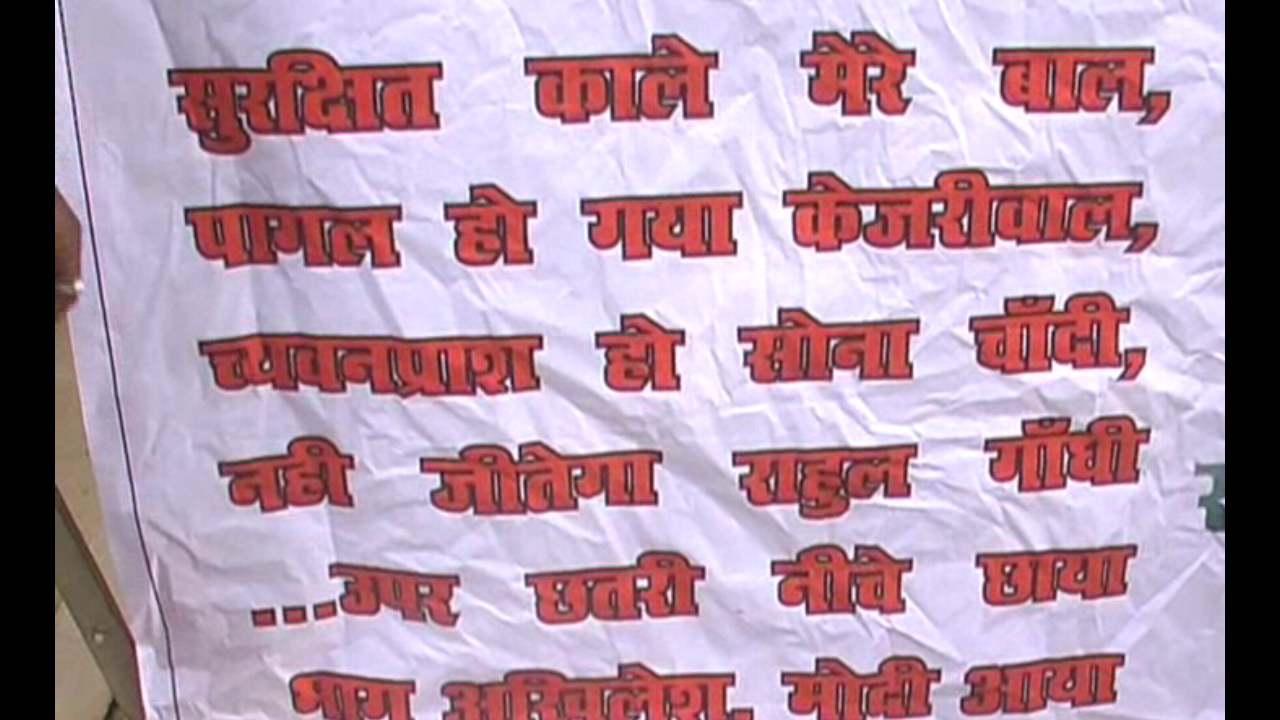 Surakshit Kaale Mere Baal, Pagal ho Gya Kejriwal...
(Describing Delhi Chief Minister Arvind Kejriwal as mad)
Chawanyaprash ya Sona Chandi, Nahi jeetega Rahul Gandhi...
(Claiming that the defeat of Congress Vice Prsident Rahul Gandhi is assured in the polls)
Upar chatri neeche chaya, bhag Akhilesh Modi aya...
(stating that Uttar Pradesh Chief Minister Akhilesh Yadav should step back, fearing PM Modi)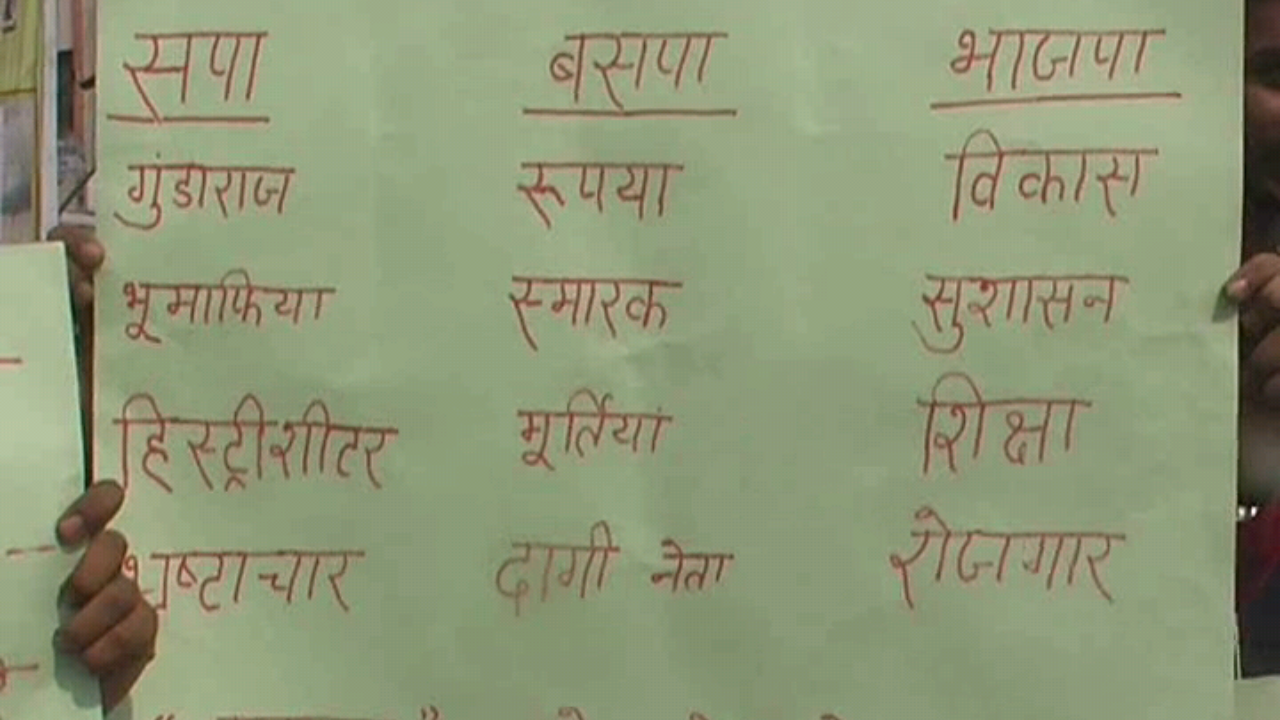 The posters also claim the SP, BSP and Congress as the parties of corrupts, land-mafias and have urged the electorate of the state to vote for the BJP, who will give a government of law and order, development, education and employment.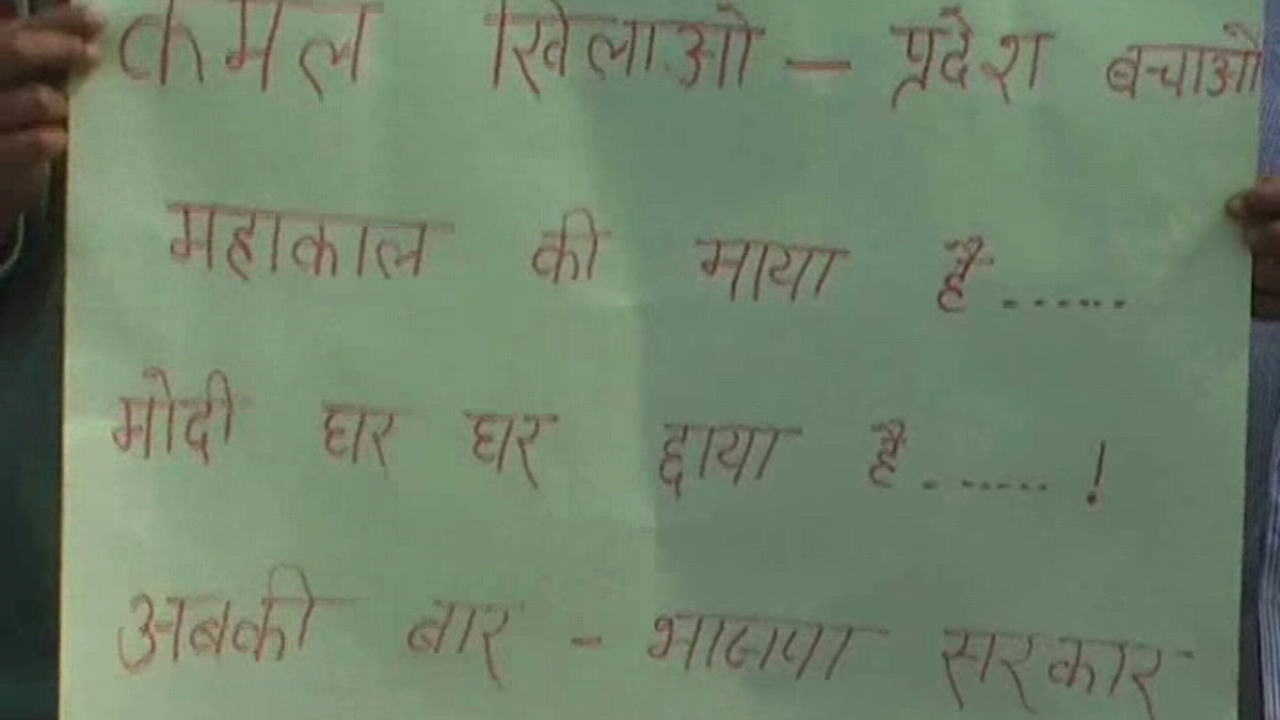 It has been written on the posters that the future of Uttar Pradesh can only be brighten by bringing the BJP to power.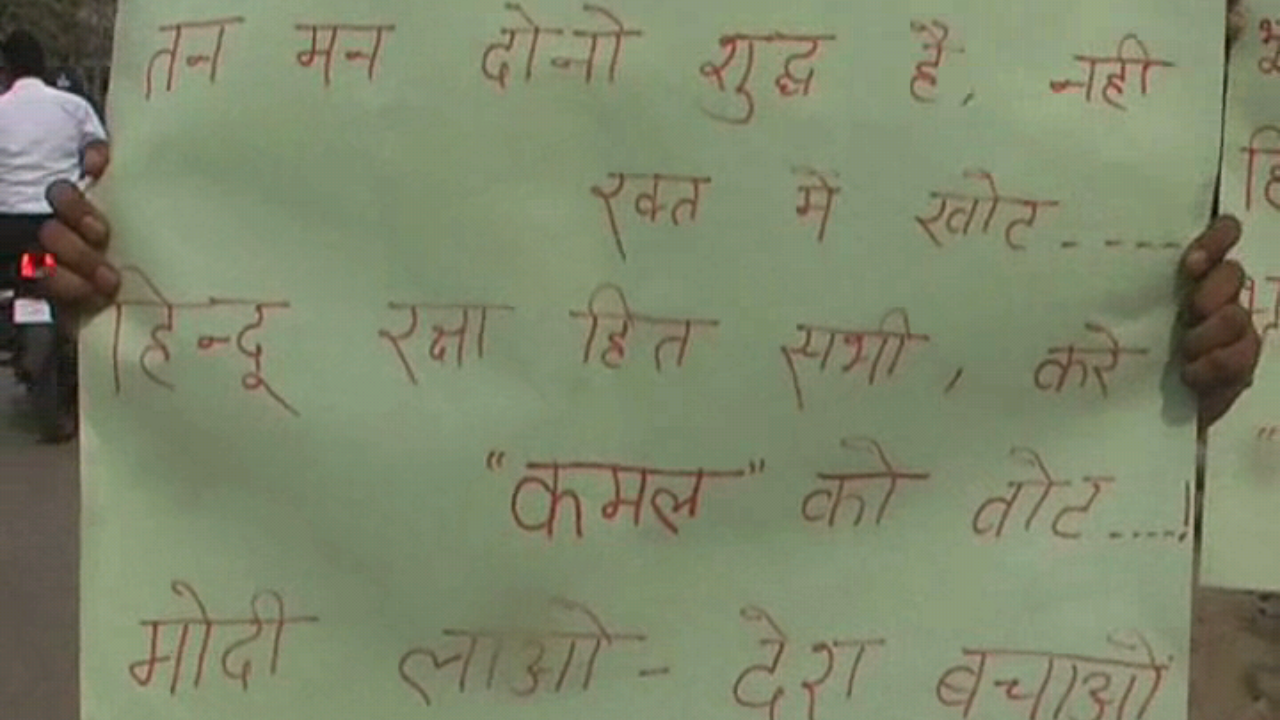 It could be mentioned that Allahabad will go to polls in the fourth phase of elections on February 23 and the results will be declared on March 11.