BJP releases first list of 149 candidates for UP Assembly elections 2017
New Delhi: The Bharatiya Janata Party (BJP) released the first list of 149 candidates for the election to 403-strong Uttar Pradesh Assembly election on Monday.
The list comprised mainly the candidates on the seats going to poll in the first and second phase of UP assembly elections. The candidates for the rest of the phases will be announced after a meeting on Tuesday. Uttar Pradesh will go for polls in seven phases starting from February 11. The counting will begin on March 11 and the results will be declared on March 15.
The announcement of the candidates was made by Union minister and parliamentary board secretary Jagat Prakash Nadda here.
Also Read: EC allots Akhilesh Yadav Samajwadi Party's 'cycle' symbol
The decision about the candidates was taken at a high powered election committee meeting in the national capital which was joined by senior party leaders including Prime Minister Narendra Modi, Home Minister Rajnath Singh and party national president Amit Shah.
The party high command also released the first chunk of 64 candidates out of the 70 elective assembly seats in Uttarakhand.
It may be mentioned that BJP had on January 11 released the first list of candidates for Punjab and Goa polls.
Among the prominent candidates to get BJP tickets in Uttar Pradesh included - Sangeet Som from Sardhana, Pakshalika Singh from Bah, Dharampal Saini from Nakud, Suresh Khanna from Shahjahanpur, Mahaveer Rana from Saharanpur, Shiv Bahadur Saxena from Rampur, Omwati from Nageena, Virendra Singh Surohi from Bulandshaher, Sanjay Sharma Anoopsheher.
Check the list of UP candidates in next sliders: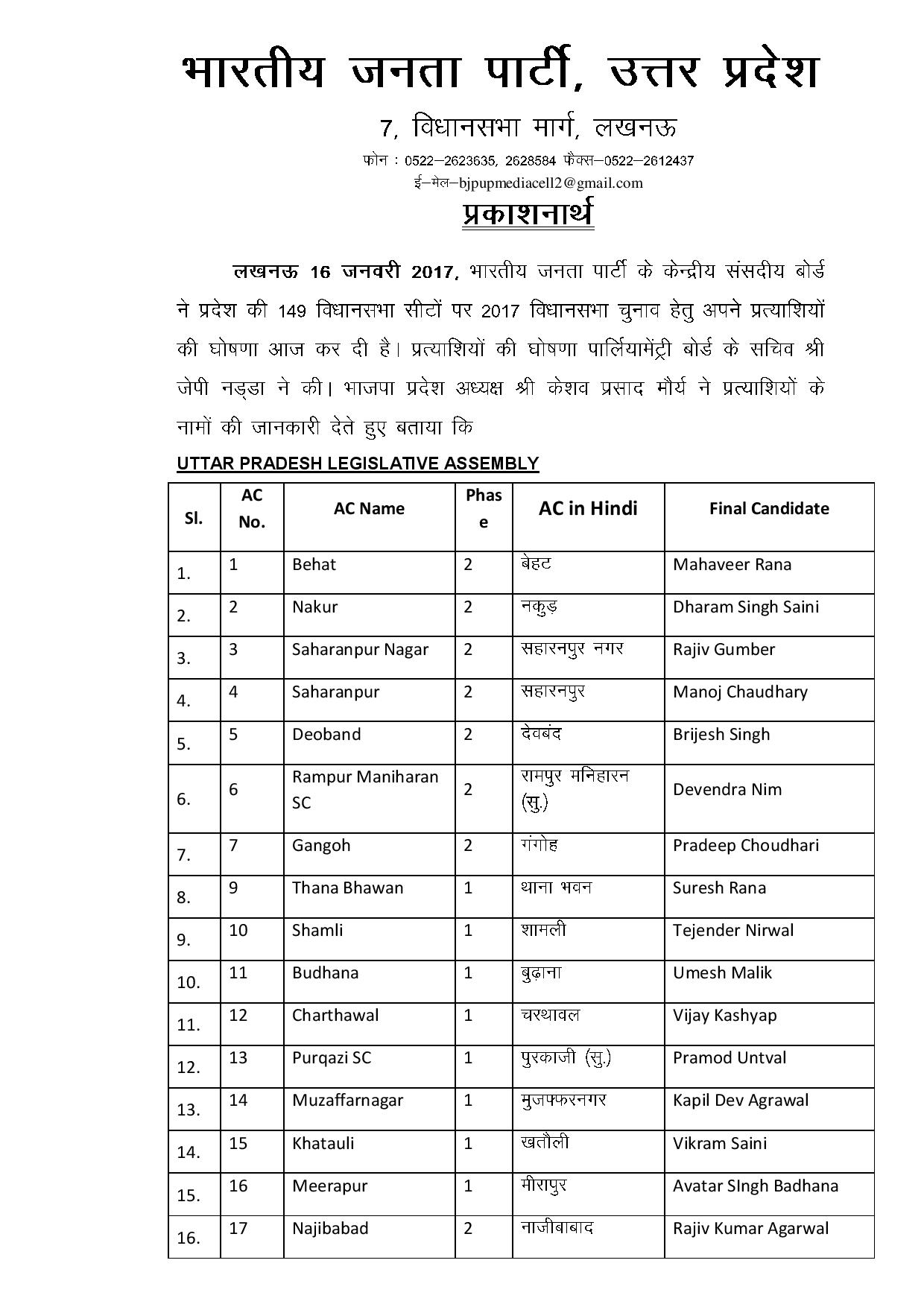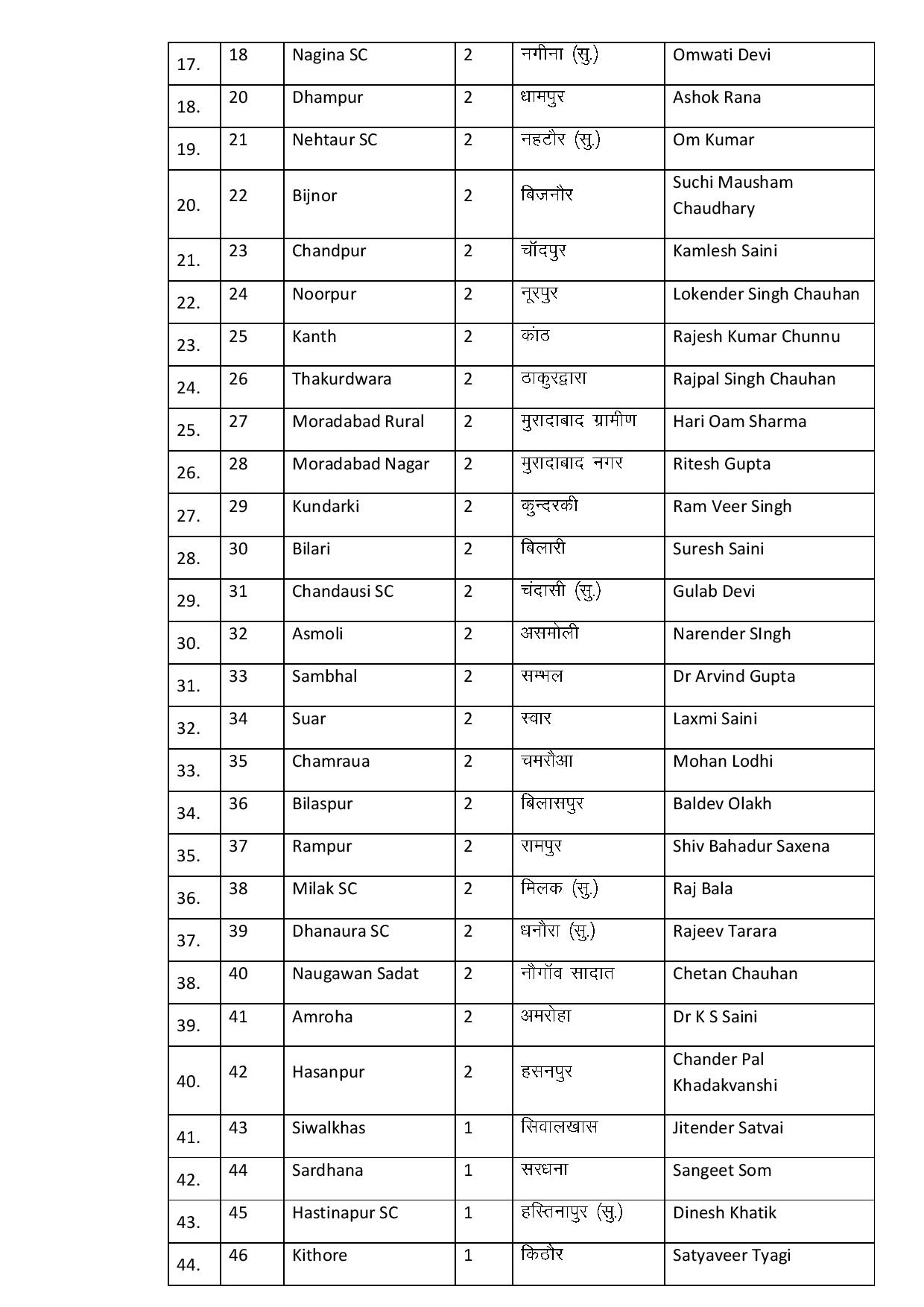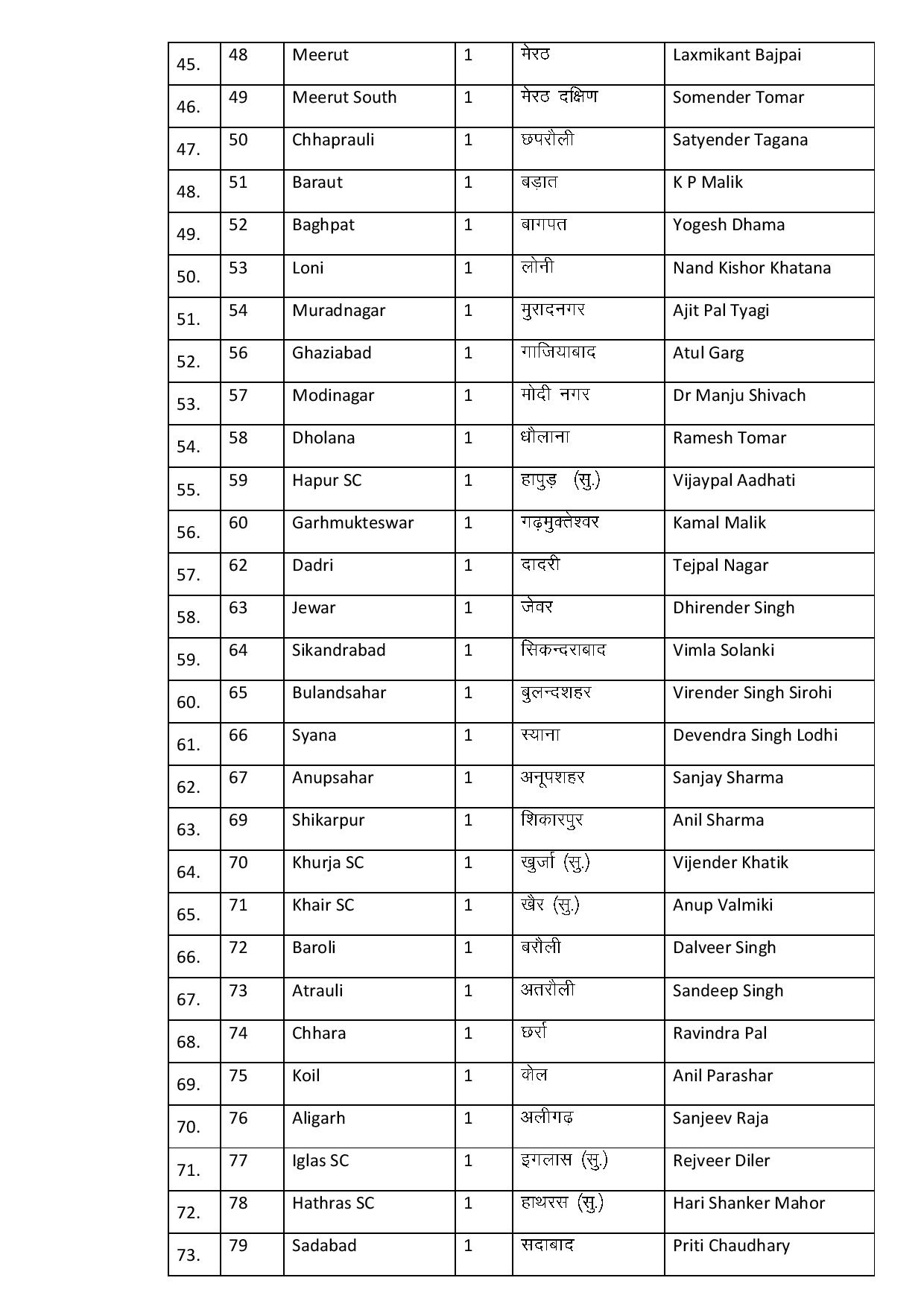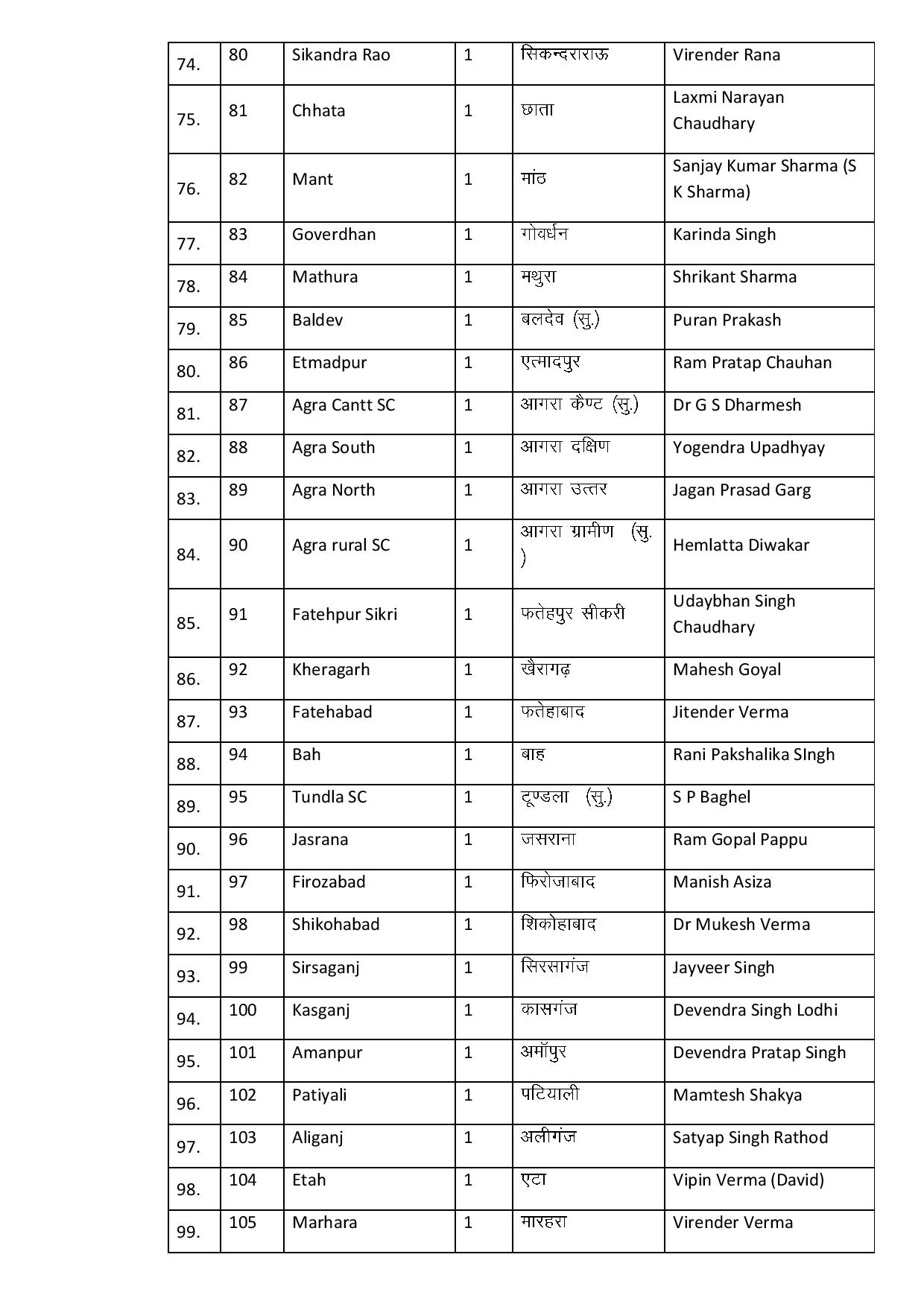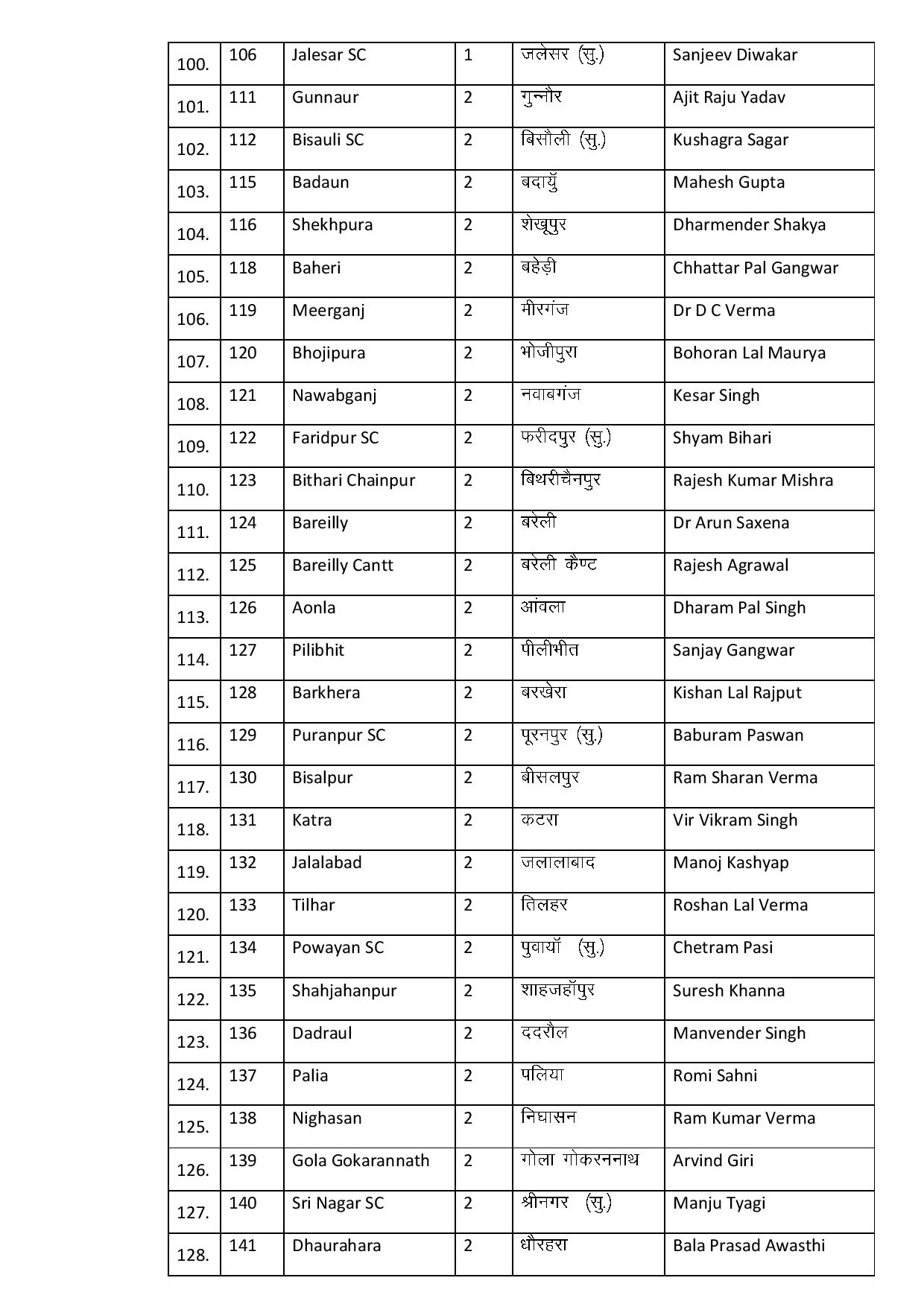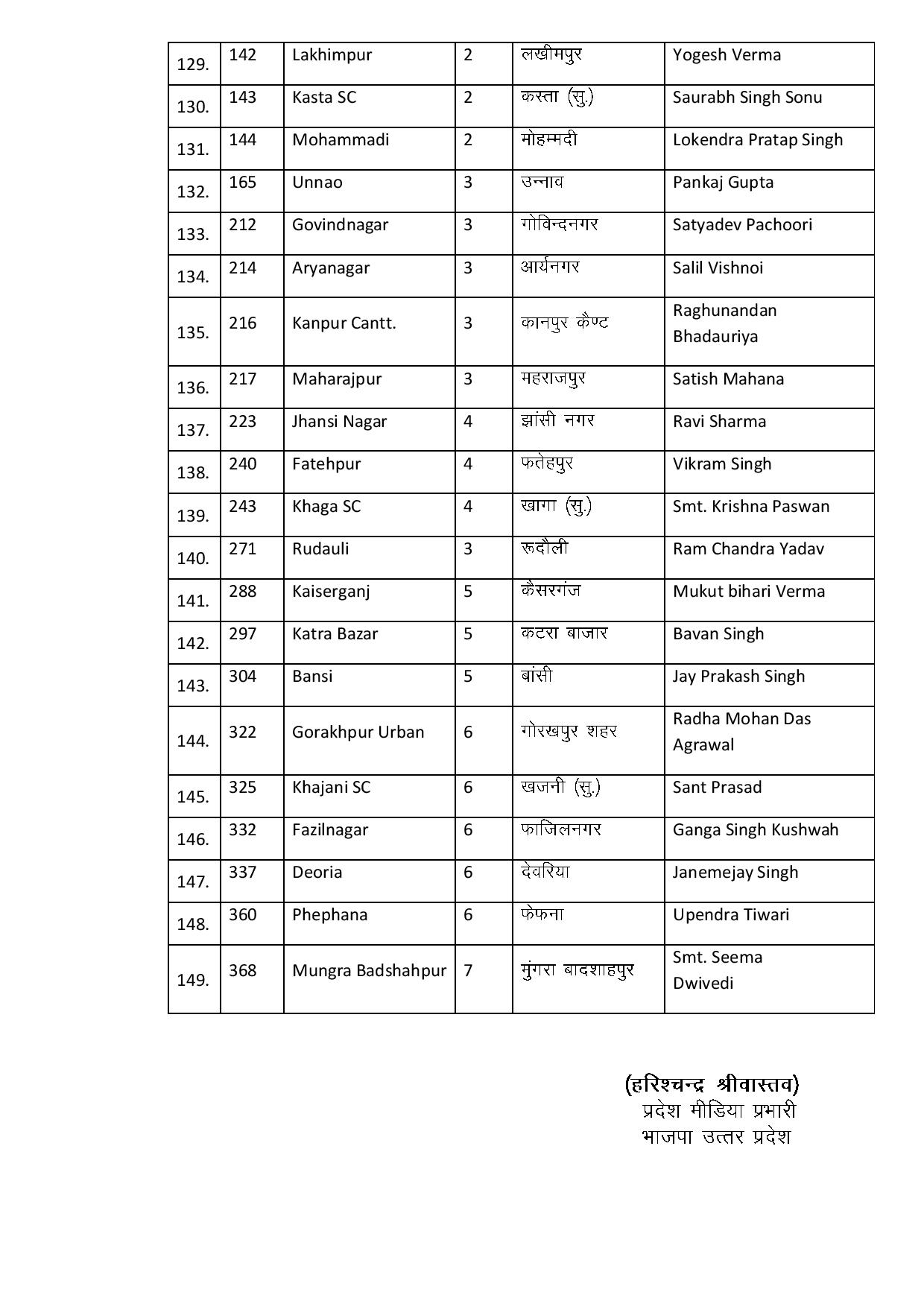 Check the list of Uttarakhand candidates in next slides: