BJP has Congress legends on its poster; Shyama Prasad missing
Barabanki: Bharatiya Janata Party (BJP) on Thursday released fresh poster for the 'Tiranga Yatra' which flaunts the photos of Jawaharlal Nehru and Lal Bahadur Shastri but party's "respected legend" Shyama Prasad Mukherjee is missing.
Taking a dig at BJP, Congress said that party does not have any leaders of their own who participated in the freedom struggle and hence they have used photos of Congress leaders in its poster.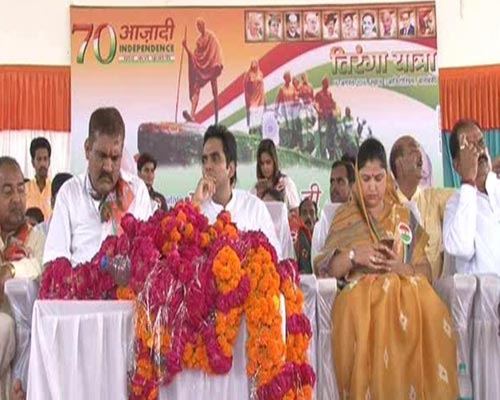 What BJP leaders said?
BJP State general Secretary, Pankaj Singh said that efforts from several leaders were involved in the country's freedom struggle and hence there photos have been printed on the 'Tiranga Yatra' poster.

BJP MP from Barabanki, Priyanka Singh Rawat said that there is a big photo of Jawaharlal Nehru in the Central Hall of the parliament. Does this mean that BJP's ideologies have changed?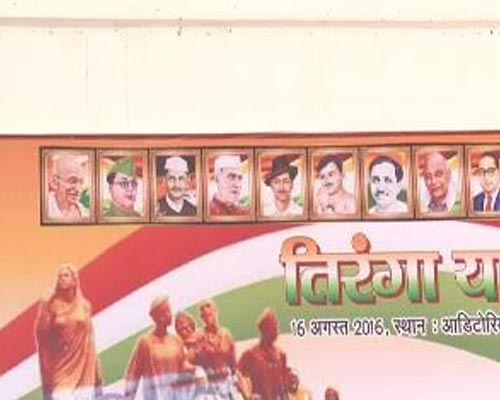 Congress attacks BJP
Party's national spokesperson PL Puniya said that BJP has no ideal leader who they can portray for the patriotic Tiranga Yatra

They are bound to carry Congress greats on its posters
ALSO READ:
PM Modi, Amit Shah lay foundation stone of BJP's new head office