Notices to Aparna Yadav, Rita Bahuguna for violating Model Code of Conduct
Both the female leaders are assembly candidate from the Lucknow Cantt constituency. While Aparna Yadav belongs to the Samajwadi Party, Rita Bahuguna Joshi has been nominated by the Bharatiya Janata Party
Lucknow: Aparna Yadav and Rita Bahuguna Joshi have been given notice by the Election Commission, on Thursday, for violating the model code of conduct in order to campaign for their respective parties.
Both the female leaders are assembly candidate from the Lucknow Cantt constituency. While Aparna Yadav belongs to the Samajwadi Party, Rita Bahuguna Joshi has been nominated by the Bharatiya Janata Party.
The leaders have been asked to file their replies by Saturday.
The Lucknow Cantt constituency will go to polls in the third phase of the Uttar Pradesh assembly elections on February 19 and the results will be declared on March 11.
Notice to Aparna Yadav:
The notice sent to Aparna Yadav by EC holds her responsible for campaigning for the SP at a girls degree college here without asking for the permission from the concerned authorities of informing them.
Here is the copy of the notice: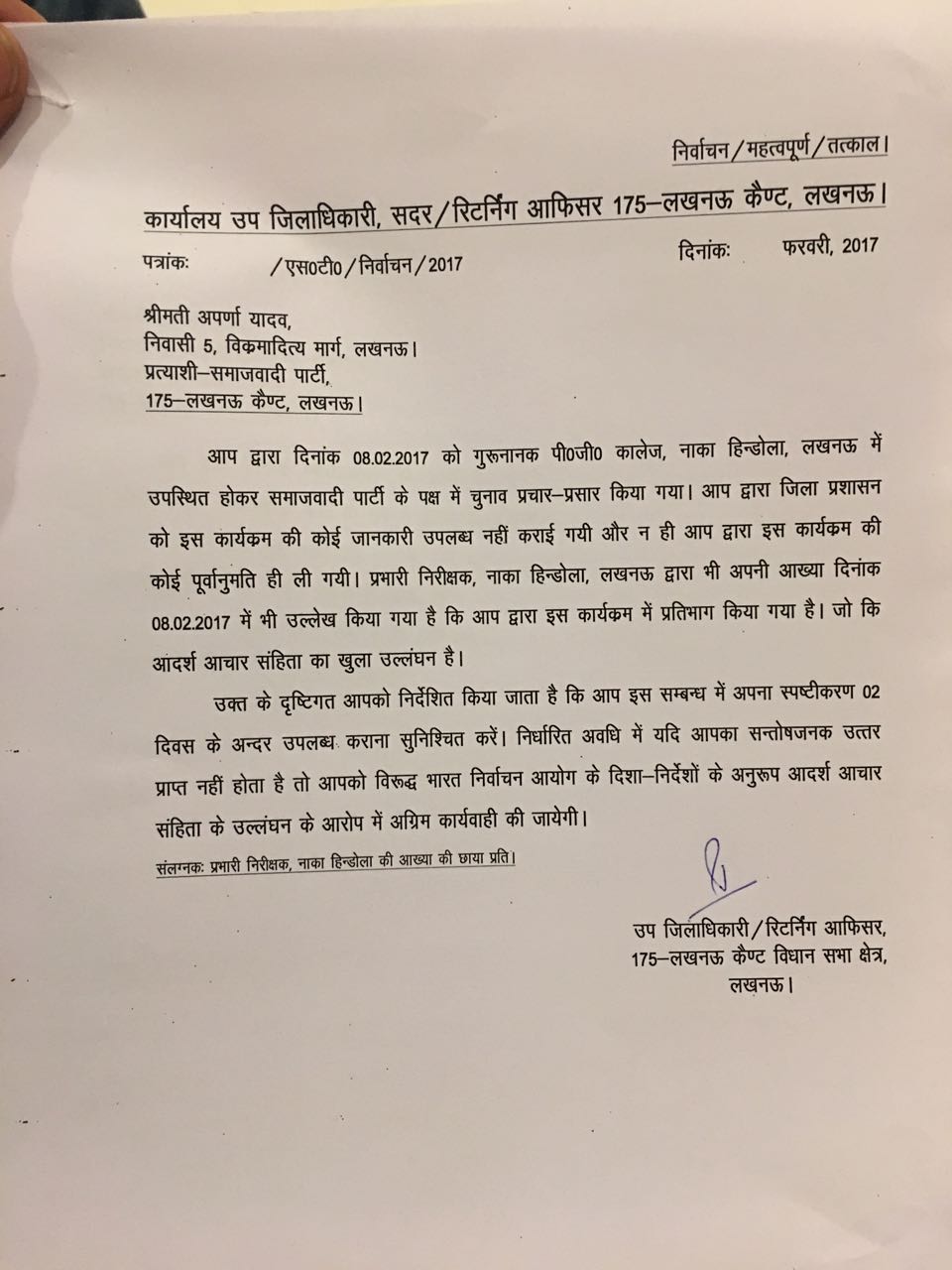 Notice to Rita Bahuguna Joshi:
Rita Bahuguna Joshi has been sent the notice by the EC for allegedly pasting promotional pamphlet at the house of a resident of Manak Nagar.
Copy of the notice: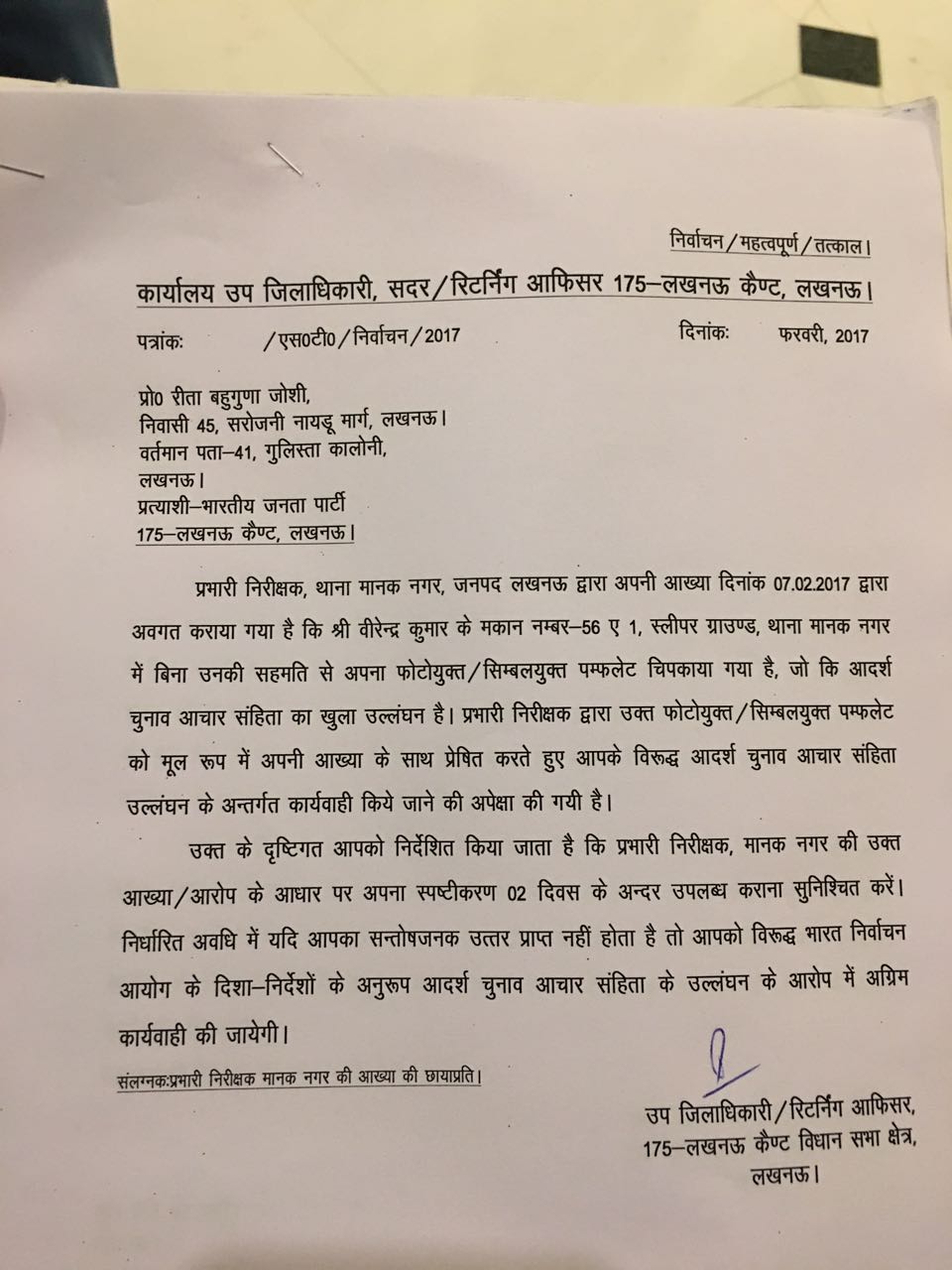 The Lucknow Cantt assembly seat is being considered as the most high-profile seat in the ensuing UP elections and a tough fight is expected between the two leaders from the SP and BJP.