Cashless economy bubble would burst soon: Akhilesh Yadav
Lucknow: In another attack at the Centre's demonetisation policy, Uttar Pradesh Chief Minister Akhilesh Yadav on Saturday said that the dream bubble of the 'Cashless economy' that is being shown to the nation would also burst like the one of 'Acche Din'.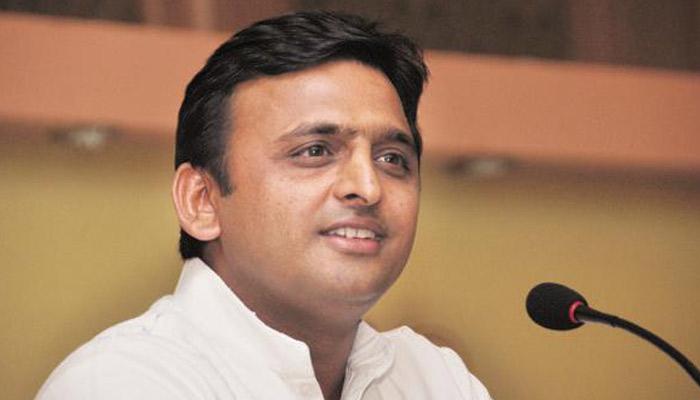 The Uttar Pradesh CM stated, "Demonetisation decision would not help in eradicating the black money from the economy, rather the bubble of the developed and cashless economy would burst just like that of the 'Acche Din'.
Yadav said, "One surgical strike was done at the border which has led to increase in the number of martyrs and another was conducted through demonetisation which took toll on lives of the innocent people of the country."
The CM was speaking at the at his residence during a function that was organised to honour the family members of the army men who died at Border. The CM provided an ex-gratia of Rs 25 lakh each to the families of martyrs.
Yadav also gave Rs 2 lakh each to the families of those who allegedly died standing in ATM and bank ques after the note ban and Rs 10 lakh each to the kins of the teachers who died in a clash with police carrying out a protest.
Read in slide:

What else Akhilesh Yadav said regarding demonetisation...
What else the UP CM said:
Uttar Pradesh would never vote in favour of the government who did surgical strike on their pockets.

Demonetisation would not bring any black money in the country.

We are also against corruption and black money.

Samajwadi government has truly worked towards developing the state.

We have distributed laptops encourage youth to adopt a techno-friendly environment.
In Slide Ahead:

Photos of CM honouring the family members or martyrs...