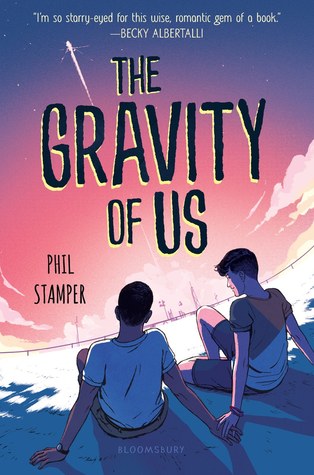 The gravity of us
Lucknow: Phil Stamper the author of the book is a successful social media journalist with half a million followers in his social media accounts. He used to share his life online when he was seventeen year old. But when his pilot father is selected for a highly publicized NASA mission to Mars, author and his family relocate from Brooklyn to Houston and are thrust into a media circus.
Expertly capturing the thrill of first love and the self-doubt what all teens feel, debut author Phil Stamper is a new talent to watch. The teens are actually NOT in space—they're on the ground, but it's a contemporary YA set in the drama of NASA's first human mission to mars. Two sons of astronauts fall in love while their parents vie for the same spot on the mission.
ALSO READ:Check out these air purifying plants to fight pollution!!!
This book is all about one small step for man, one giant leap for the gay agenda and their mission to conquer the universe.The Gravity of Us is an Own Voices novel, it's queer,and it has a beautiful cover that attracts eyes and it's title just throbs the heart, this book ticks all the boxes.
The main character is Cal, a teenage boy about to finish his last year of high school with ambitious plans .He wanted to become a journalist. Already he has half a million followers on a platform where he regularly posts live videos about politics, his hometown Brooklyn, and the NASA's newest mission, Orpheus V etc. For the first time, humans will set foot on Mars, and Cal's own father might be one of them. As exciting as it sounds, Cal isn't too happy about his dad's involvement in the mission. It means he has to move to Texas, away from his best friend, away from a promising internship. It also means that he has to play his part in a trashy reality show that documents the lives of the astronauts and their families. The only silver lining is Leon, the extremely cute son of another astronaut on the Orpheus project.
ALSO READ:Happy Birthday Asha Bhosle at 86: From delight to seductive all in one
The idea of combining NASA + reality show + queer romance is commendable.Somehow, Cal's and Leon's fates are already decided before they even meet, and their relationship goes from "Hello" to "We're a couple" in what feels like a matter of chapters. In the chapters Cal often acted in an extremely selfish way and was a straight-up twat. But on the other hand the discussion of mental health and the simple fact that you cannot "fix" people, that we need to learn and grow and heal, that there is no simple solution that will suddenly make a person happy and healthy again is the special part of this book
It's great that the author wrote about parents whose relationship is complicated and messy, who love each other but fight a lot. And who hopefully find a way to overcome their issues. Overall a fun, geeky, queer Own Voices novel that hopefully leads to more Phil Stamper books in the future.
ALSO READ:This is how your 'birth month' influences your personality traits!