BJP's Parivartan Rally: A test of Maurya's political power in UP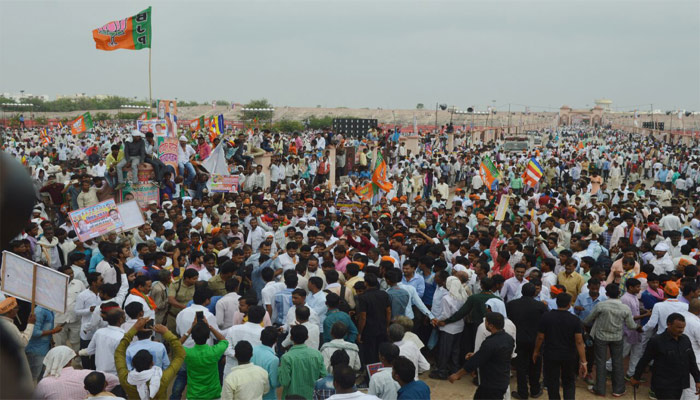 Lucknow: It looks like Swami Prasad Maurya will be able to stand by his promise of gathering almost 5 lakh people in his 'Parivartan Rally' at Ramabai Ambedkar Maidan in Uttar Pradesh' capital city, on Wednesday. The rally is said to be a show of the strength Maurya among Backward sections of the society.
BJP President Amit Shah and Uttar Pradesh party in-charge Om Mathur will also address the gathering.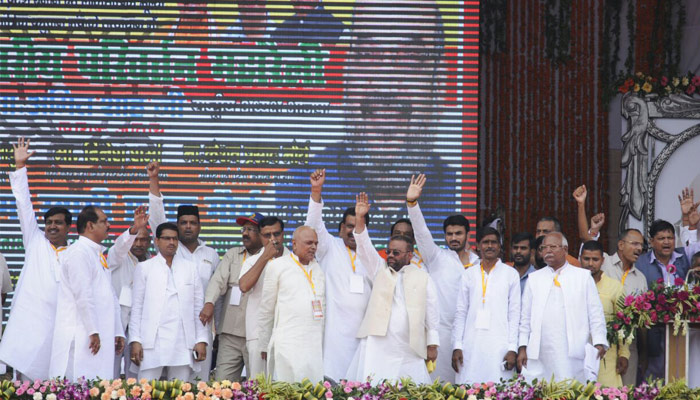 Maurya, who had resigned from the Bahujan Samaj Party and joined BJP, had said that this rally will give an appropriate answer to the BSP Supremo Mayawati who had earlier said that all Dalits and backward classes will support BSP in the upcoming elections.
Also Read: Swami Prasad Maurya resigns from Uttar Pradesh Vidhan Sabha
He has also claimed of exposing all the corrupt practices of Mayawati during this event. 'This rally will erase the fake positive image of the BSP and Mayawati from the minds of UPiites," said Maurya.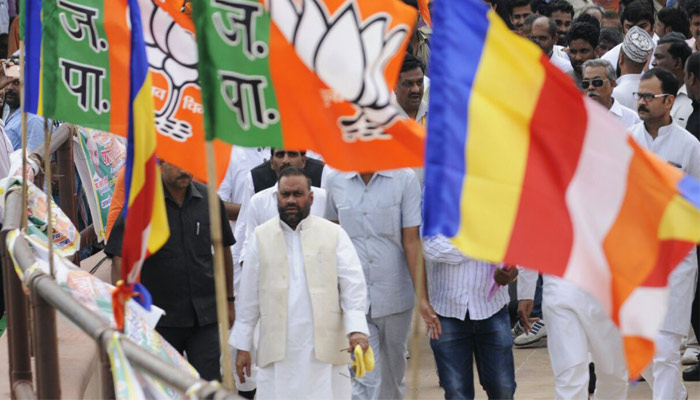 Latest Updates of the event:
Thousands of people gathered at the Ramabai Ambedkar Maidan and the number is still increasing.
Uttar Pradesh BJP state President Keshav Maurya and Sawmi Prasad Maurya have already arrived at the venue.
Also Read: Mayawati is blatantly selling the election tickets, reiterates Swami Prasad Maurya