Jai Meem, Jai Bheem! Uttar Pradesh breaks Owaisi's daydream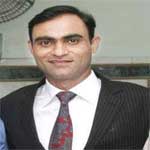 Humayun Choudhary
Lucknow: After drawing a blank in Bihar elections, the All India Majlis-e-Ittehadul Muslimeen (AIMIM) president Asaduddin Owaisi is now eyeing on 'victory' in the next assembly polls in Uttar Pradesh. My advice for the leader is to come out of his 'dream-bubble'.
Owaisi's UP Visit:
After he was several times denied permission by the Uttar Pradesh government to hold rallies and public meetings in the state, the heavyweight Hyderabad Member of Parliament (MP), in a weak attempt to flaunt his power, could finally pay a visit to the state capital for two days in March last, meeting his workers and seemingly setting an agenda for the next Assembly polls.
The party president tried painting a black picture of the Samajwadi Party and Bhartiya Janata Party, accusing them of neglecting the minority, specifically Dalits and Muslims.
"You cannot win an election without a fight." Taking seriously the quote by Tony Abbott – former Australian Prime Minister – Owaisi dubbed the SP and BJP as 'two sides of the same coin'. The AIMIM leader, in his UP visit, was observed emphasizing the slogan of 'Jai Meem, Jai Bheem'. Fundamentally, it was his attempt to woo both the minority communities.
Evidently, Owaisi's visit to the state went in vain to his dismay, as the party workers seemed unconcerned by it. Also, the arrangements made by them were distinctly inadequate. Moreover, his visit was also opposed by many. Apart from the protesters who carried out a 'black flag demo' against him, most of the state's populace also looked disgruntled.
The Hyderabad MP's desperate endeavour to chase Muslim vote:
In his last visit to UP, Owaisi looked in on prime places belonging to the Muslim community, seeking attention of its members to strengthen his vote bank. He started with Dewa Sharif in Barabanki district, offering chadar (sheet) at the dargah of Sufi Haji Waris Ali Shah. Later, he moved on to the Islamic institution Nadwatul Ulama in the state capital. Eventually, he went to meet up with Shiite cleric Kalbe Jawad in Chowk locality. I wanted to ask Mr. Owaisi that why only Muslims? Being a so called 'exemplary' politician, is not that crucial to take along every community, rather than just one or two??
As far as the minority voters are concerned, Owaisi could not entice them during his UP visit. He returned to Hyderabad, certainly thinking that the 'cake was not worth the candle'.
AIMIM – Just a one-man show:
The party is known to be a one-man show, where Owaisi leads the way. Hence, he does not have any faces in the state that can possibly bring votes to his party.
Moreover, Owaisi seems to be a fast-talker and nothing more than that, lacking in every aspect of the pre-election planning and arrangements.
In recent months, the stout was shrouded by controversies for his remarks that he would never chant 'Bharat Mata Ki Jai' even if a knife was put on his throat. I request him to explain me what he wants to prove by chanting 'Jai Bheem' and 'Jai Bharat' after refusing to hail the motherland?
It is the due season when the AIMIM leader should understand that UP election is a bird flying high, which is hard to catch. Bragging can get him nothing but a flight back to Hyderabad.
Outwitting other parties, Owaisi can also find an excuse to withdraw his party from the next assembly polls at the end of the day. That would be the 'best of options' for him. If he will not pick it, he may have to face a worse defeat in UP than Bihar.