Bhim Rao Ambedkar- Inspiring quotes by the father of Indian constitution
Popularly known as Baba Saheb, he was an Indian jurist, economist, politician and social reformer who inspired the 'Dalit Buddhist movement' and campaigned against social discrimination with untouchables. He was among the first ones who fought for the rights of women labours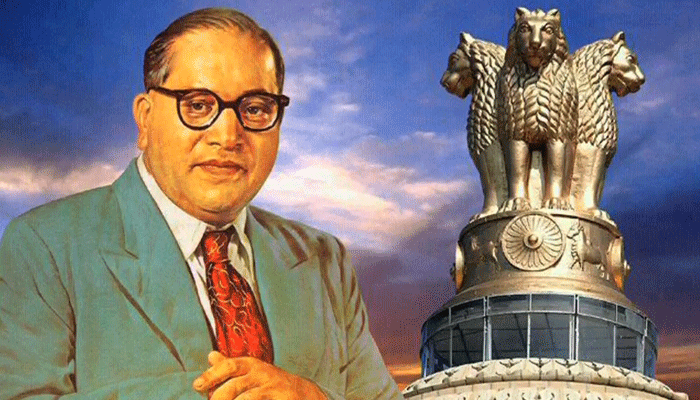 Lucknow: He fought for India's Independence and post-Independence, he made sure that the interests of the common man in the nation are safe guarded and thus designed the largest constitution in the World. He was Dr. Bhim Rao Ambedkar, 'the father of Indian Constitution' who is very well known for his contribution to the nation.
Popularly known as Baba Saheb, he was an Indian jurist, economist, politician and social reformer who inspired the 'Dalit Buddhist movement' and campaigned against social discrimination with untouchables. He was among the first ones who fought for the rights of women labours.
About Dr Ambedkar:
BR Ambedkar was the principal architect of the Constitution of India.

He,was born to a Mahar (dalit) caste family on 14 April 1891 in Mhow (now known as Dr Ambedkar Nagar in Madhya Pradesh).

His father worked in the army of British East India Company.

Dr Babasaheb Ambedkar completed his school from Elphinstone High School and later pursued a degree in economics and political science from Elphinstone College, University of Mumbai.

With the help of a scholarship, he completed his Masters in Economics (Major) at Columbia University and Doctor of Science in Economics from London School of Economics.

Dr Bhimrao Ambedkar fought against 'untouchability' throughout his life and played a major role in Mahatma Gandhi-led Harijan movement, protesting against social injustices faced by people from backward castes.

He was one of the first to point out that Hinduism is the foundation of the caste system. In 1956, he converted to Buddhism.
On his Birth anniversary Newstrack.com brings you some inspiring quotes by Dr. Ambedkar.
In slides ahead:

Famous quotes by Dr. Bhim Rao Ambedkar....