Newstrack becomes media partner of B'wood film 'Daddy's Daughter'
Lucknow: Newstrack.com extended the Centre's initiative of 'Beti Bachao, Beti Padhao (Protect daughters, educate daughters)' by becoming the media partner of 'Daddy's Daughter', a Bollywood film which tells the perfect way of parenting teenage girls.
The two-hour movie is based in Lucknow and highlights how to do upbringing of the girls so that they do not fall in the trap of notorious boys.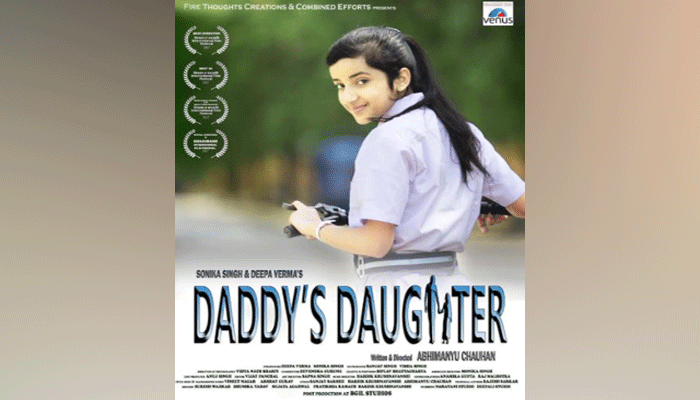 Also Read: State honours for Sridevi's funeral as lakhs gather to bid farewell
The film which mostly has local artists has been directed by Aabhimanyu Chauhan, who also belongs to Uttar Pradesh capital.
The film has been screened at PVR Phoenix United mall in Lucknow.