Mango Frooti to beat the heat for tiger cubs in Lucknow zoo
Lucknow: OMG! cubs in Wajid Ali Shah zoo of Lucknow are fed on synthetic fruit juice. At least, the pictures suggest this.
It was about four months ago when the atmosphere in Lucknow zoo was festive after lioness Vasundhara gave birth to four cubs and all of the survived, the first in the history of any Zoo in the country.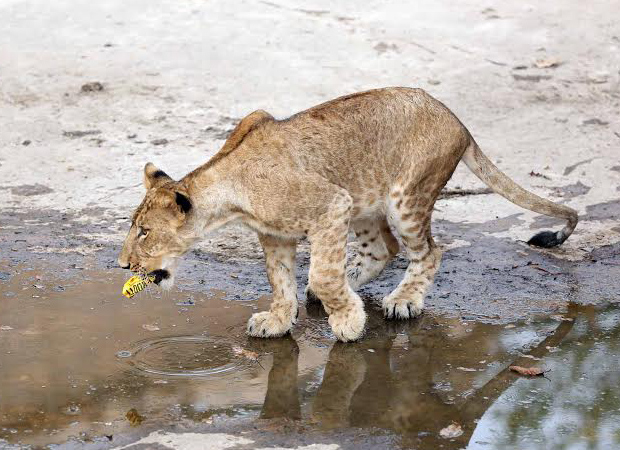 The cubs were nurtured in the most protected manner as per the guide books of the wild life till this happened.
Newztrack.com photojournalist Ashutosh Tripathi , who clicked the pics, was also surprised to see one of the cubs was relishing the Frooti drink which, in any case, is not advisable for felines to consume. It may have been due to some over-enthusiastic throwing these packs inside the enclosure but then where were the guards at that time?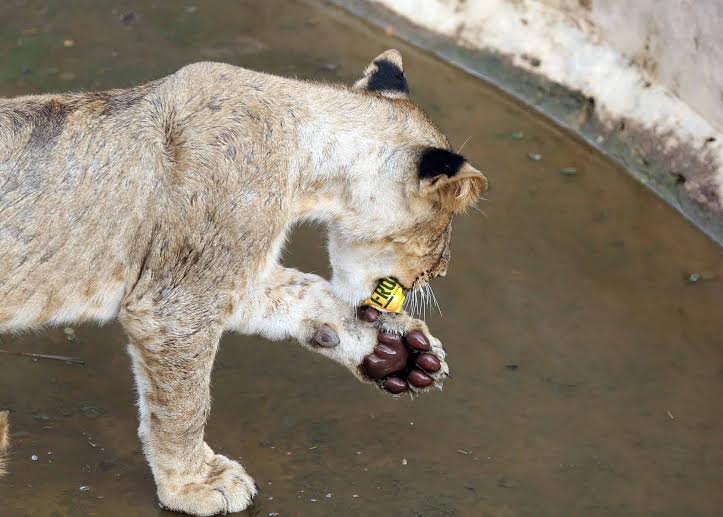 Dr Anubha Dhawan, a wildlife expert, sees it as an act of negligence on the part of the zoo staff which according to her should have been in the place specially after several cubs had died in Etawah lion safari only recently.
The director of the zoo Anupam Shukla when contacted feigned ignorance about any such thing having taken place in the zoo and hung up without further reaction.
The valid question which needed a reply whether it was deliberate to provide respite to animals from scorching heat in northern India.