PHOTOS: Here is the first look of Lucknow Metro train !!!
Chennai/Lucknow: The first batch of Lucknow Metro train with four coaches has been handed over to Uttar Pradesh government at the manufacturing unit of Alstom in Chennai on Friday.
UP Commercial Tax minister Yasser Shah along with Alok Ranjan, the consultant to the Chief Minister Akhilesh Yadav, Chief Secretary Rahul Bhatnagar and a team of Metro officers received the keys of the first set of Metro rolling stock for Lucknow metro rail project at the Alstom factory premises in Sri City. The handover took place in the presence of Alexandre Domingues, Vice President, Operations, Asia Pacific, Alstom, and Bharat Malhotra, Managing Director, Alstom Transport India.
Alstom has been given the contract of supplying metro train-sets and a signalling solution for the Metro project in the state capital of Lucknow. The first set of train with four coaches will reach Lucknow by November 17, Alok Ranjan, also in charge of Project Management Group (PMG) comprised of dream projects of the UP CM.
The Lucknow Metro will start its trial run from December one next on about eight kms stretch from Airport to Charbagh Railway station. Alstom will supply a total of 20 metro train sets ,each of four coaches, to Lucknow Metro.
Here are some pics of Lucknow Metro: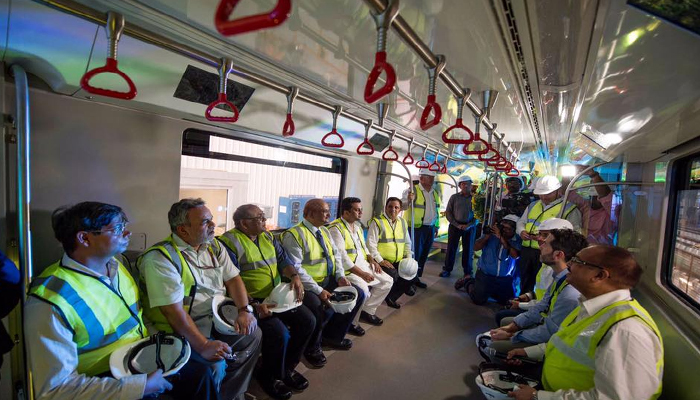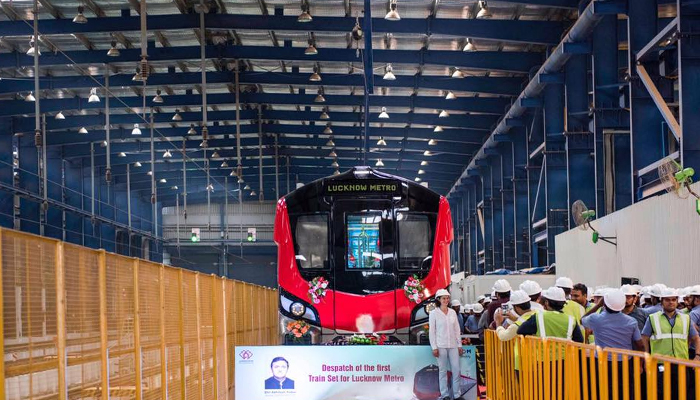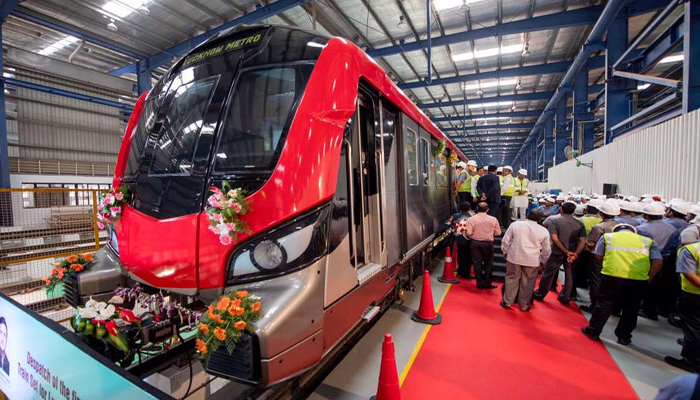 Also read:
Congress does not favour a grand alliance of non-BJP parties
Mayawati dubs SP's 'Vikas Rath Yatra' as 'Badhaal Vikas Yatra'