Hindustan Bio Diesel Pump beneficial for rural, urban areas: Neha Pendse
Mumbai: Bigg Boss contestant Neha Pendse has said that Hindustan Bio Diesel Pump is not only beneficial to farmers but in urban areas as well. She was interacting with the media at the launch of first Hindustan Bio Diesel Pump of Vaidehi Group on Monday in Sangli.
Talking about Hindustan Bio Diesel pump, Pendse, said, "I have been associated with Vaidehi Group since two years. I started my association with their Vaidehi salt for which I have also done a television commercial so, being Maharashtrian, I believe in promoting my fellow Maharashtrians. I think this Bio Diesel was complete bumper for me also because I was really not expecting something so interesting to come in the market.
I was very surprised to know the kind of diesel that it is as its very environmental friendly, its budget friendly and pollution friendly so, I was wondering what was stopping this product to come in the market but nevertheless I am happy that people with whom I am associated with have got beautiful product in the market."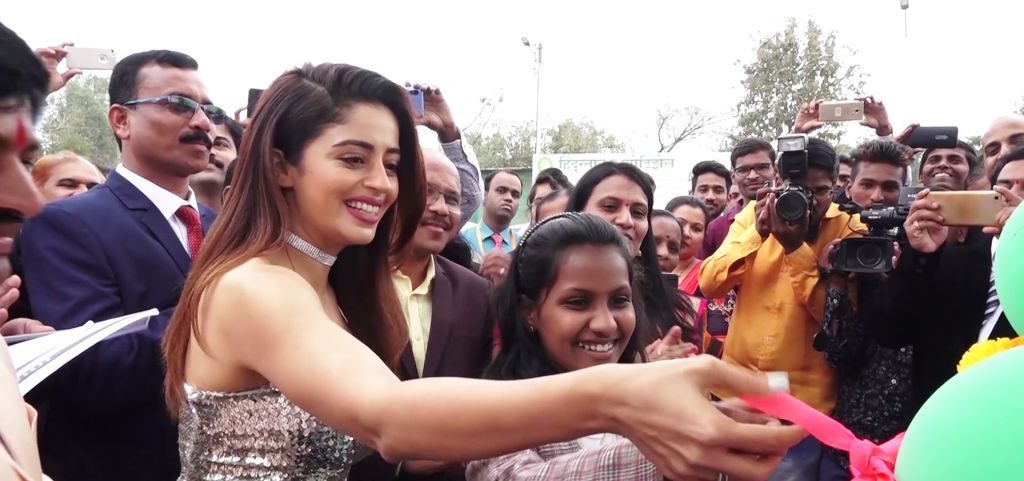 When asked Pendse whether Bio Diesel Pump will be more beneficial for farmers for their farming activities, she said, "I think not only farmers but inflation one such thing which affects everyone so definitely, it will benefit the farmers but what interesting is that I feel it will create employment as well because it's made from vegetables so people Vaidehi Group are there to explain the technicality of it.
I feel these Bio Diesel Pumps is not only economical for farmers for their farming but it will also generate employment among farmers so, it is a win-win situation for everyone."