AMU suspends its scholar after he joins Hizbul Mujahideen
Aligarh: Aligarh Muslim University (AMU) on Monday suspended its Ph.D student Mannan Bashir Wani after he joined terrorist group Hizbul Mujahideen.
ADJ (law and order) Anand Kumar had confirmed that the 25-year old was a scholar of AMU.
The University sealed Wani's room at the Mohammad Habib Hall, saying his "highly objectionable activities can hamper the peaceful academic atmosphere and create disharmony", a university spokesperson said.
M. Mohsin Khan, Proctor of AMU, said since Wani had breached the AMU Students Conduct and Discipline Rules, the matter was placed before Vice Chancellor Tariq Mansoor.
"Taking into account the gravity of the offence, the Vice Chancellor has ordered Wani to be expelled from the rolls of the University with immediate effect," said the Proctor, adding the campus and its institutions were out of bounds for Wani from now on.
The AMU followed a policy of zero tolerance towards anti-national activities and accorded top priority to national security, the university said.
Police in Jammu and Kashmir said on Monday they were looking for a Ph.D student who is the latest entrant in the Hizbul Mujahideen terrorist group.
Also read: Indian Army guns down a terrorist in Jammu & Kashmir's gunfight
The police hunt started after pictures of Manaan Wani, son of Bashir Ahmad Wani and resident of Takipora village in Kupwara district, went viral on social media showing him displaying an AK-47 assault rifle.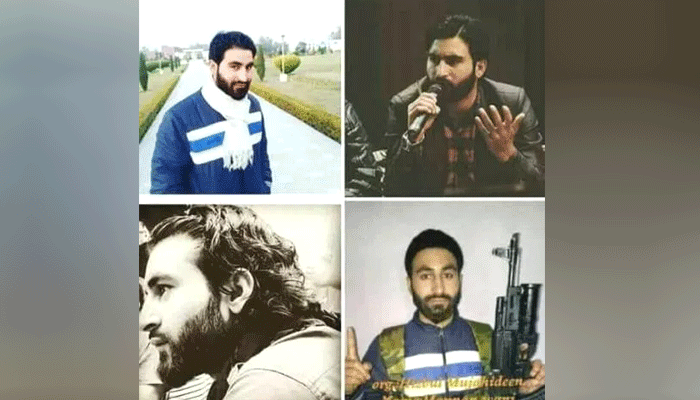 "He was scheduled to return home four days back. But instead his pictures showing him with an AK-47 reached the family," a police officer said. The officer added that efforts were on to trace and persuade the young man to return home.
Wani was pursuing his Ph.D at the Aligarh Muslim University in Uttar Pradesh. After completing his M.Phil in geology, he moved to Aligarh.
Wani's father is a lecturer while his brother is an engineer.