Theme song for UP CM's dream programme found 'lifted': blooper or theft?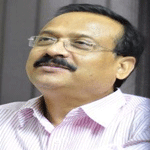 Yogesh Mishra
Lucknow: How a sycophant bureaucracy can put the Chief Minister to an embarrassment - the allegedly plagiarised theme song of 'Gorakhpur Mahotsav' is an example.
The 'Gorakhpur Mahotsav' is slated to be held in the home city of Uttar Pradesh Chief Minister Yogi Adityanath from January 11 to 13 with lot of fanfare. The organisers have prepared a theme song for the occasion which has eulogised Yogi Adityanath but to an utter shock it was found to have violated the copyright norms.
Here is the original version of the Adi Yogi:
https://www.youtube.com/watch?v=sq8yDhlUfUE
Video Credit: YouTube Channel Isha Foundation
In what is sure to cause embarrassment to Yogi, the song, 'Nath Yogi' , claimed to be penned by Vimal Bawra and sung by Pranay Singh looks like a direct lift from a Kailash Kher song 'Adi Yogi' which he had rendered in front of Prime Minister Narendra Modi on Maha Shivratri in a programme organised by Isha Foundation.
Also Read: UP farmers angry with low potato price; threw produce on roads
To read this news in Hindi follow the link below:
नौकरशाही का कमाल 'आदियोगी' को बना दिया 'नाथ योगी'
The theme song has replaced some key words with Nath Yogi by one Riya Music Studio with the same tune as was in the original. It has sent the government machinery in a jitter because of it being the blatant example of violation of copyright regulations. With the kind of hype attached to Gorakhpur Mahotsav amid criticism of waste of public money, this issue is surely going to snowball into a major controversy.
Here is the allegedly plagiarised version of the song:
https://www.youtube.com/watch?v=BIdvjC7zhZk
Credit: YouTube Channel Riya Music Studio
The music lovers are wondering that Gorakhpur which boasts of artistes like Malini Awasthi can do this and that too when the occasion is close to the heart of the Chief Minister himself.