Lucknow-based dermatologist Dr Vivek Kumar honoured in Kochi
Lucknow: Lucknow-based leading Dermatologist Dr. Vivek Kumar was awarded 'Dermaseva Award' by the Indian Association of Dermatology, Venereology and Leprology (IADVL) at the National Dermatology conference held at Kochi in January, 2018.
This award is instituted to reward innovative community projects which offer benefits to patients in the areas of prevention, quality of life, access to care and social inclusion with respect to dermatological diseases.
The award is given to Dr. Vivek for his exemplary charitable work done at Missionaries of charity, Mohanlalganj, Lucknow for leprosy patients since the past 27 years.
Also Read: PHOTOS: Uttar Pradesh celebrates 69th Republic Day with patriotic fervour
Earlier, in December 2017, Dr. Vivek Kumar was also felicitated by the Skin Centre, Base Hospital for his outstanding professionalism and leadership and for making an impact on the lives of his patients, students, professional community and the society. All the past and present dermatologists of Army were a part of the National Dermatology meet. He has been attached to the Skin Centre, Base Hospital for last 25 years and takes rare and interesting cases to be discussed at the weekly meetings.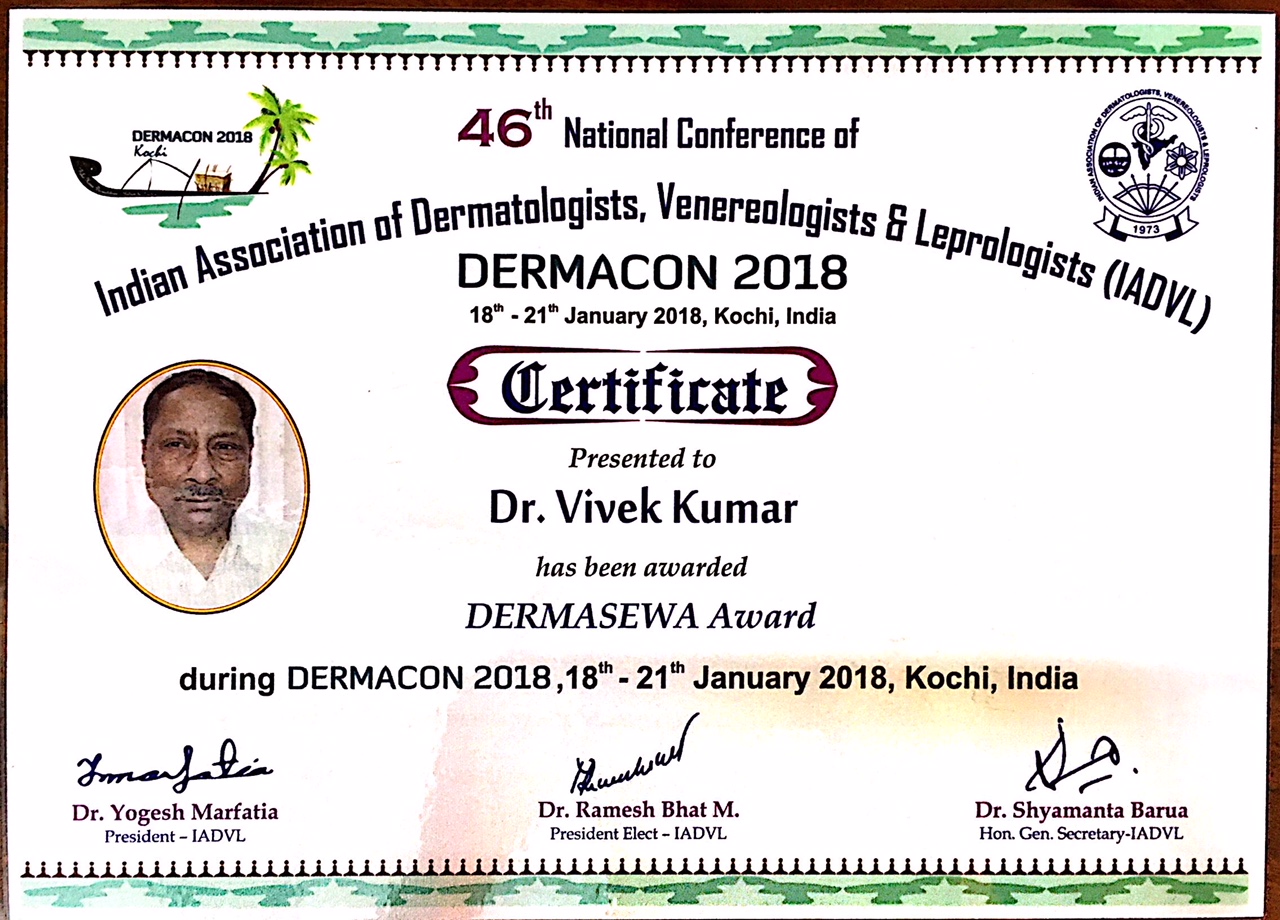 Dr. Vivek Kumar has been running charitable clinics on a daily basis in rural and urban areas since 1990. He provides free consultation, medication and treatment for leprosy and other skin diseases and has treated more than 1.5 lakh patients in his charitable clinics till now.