Actress-turned-politician Jaya Bachchan files nomination for Rajya Sabha
Lucknow: Actress-turned-politician Jaya Bachchan, on Friday, filed her nomination for the Rajya Sabha from Uttar Pradesh as the candidate of the Samajwadi Party.
She was accompanied by party Vice President Kiranmoy Nanda, chief spokesman Rajendra Chowdhary, Kannauj MP Dimple Yadav and Sahara India founder Subrata Roy.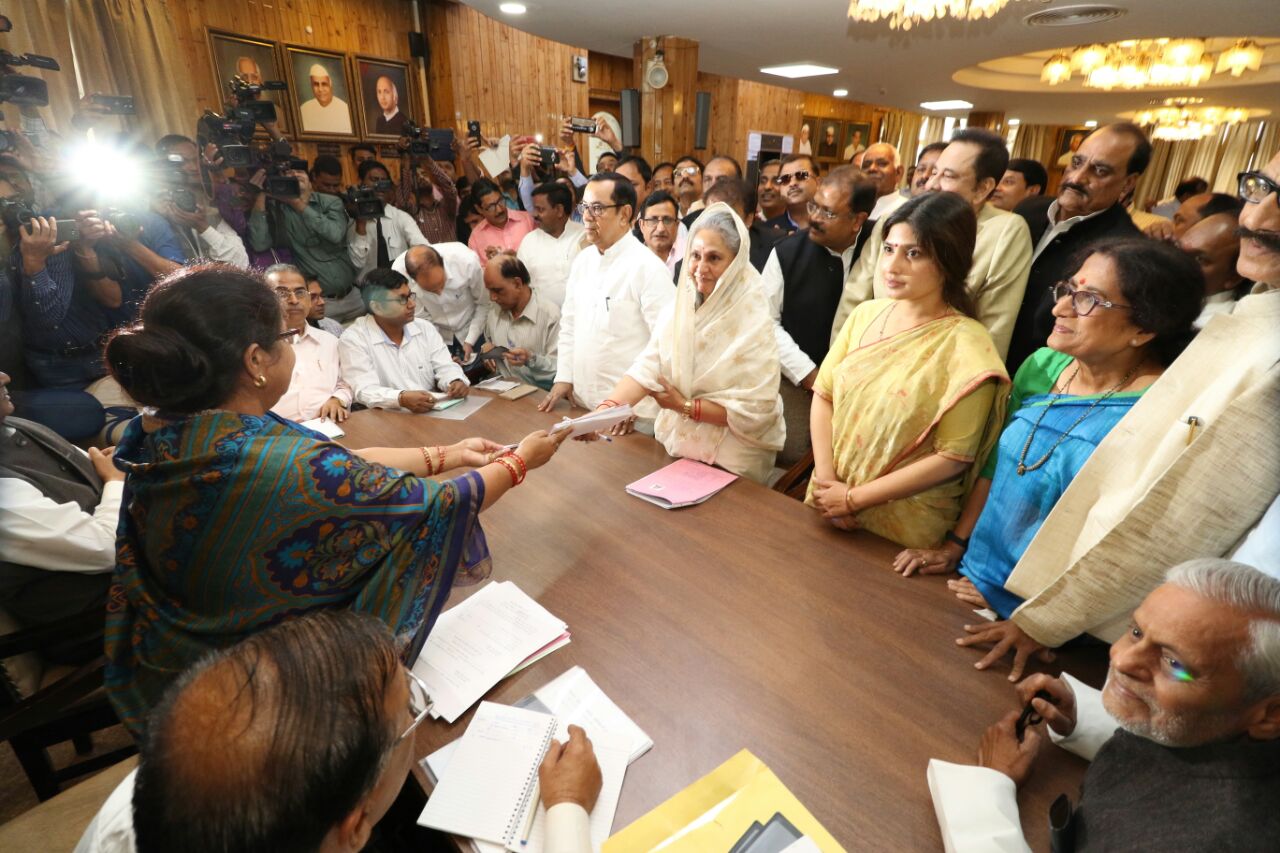 Jaya Bachchan filed three sets of papers at the Central Hall of the state Assembly here.
The Samajwadi Party, the main opposition in the Assembly, can send one member to the Upper House of Parliament. The elections will be held on March 23.
ALSO READ: BJP-led government takes office in Tripura
Akhilesh Yadav, who is busy in election-bound Phulpur in Allahabad, could not make it for the filing of nomination papers of Jaya Bachchan, who, once elected, would serve a fourth term as a Rajya Sabha member.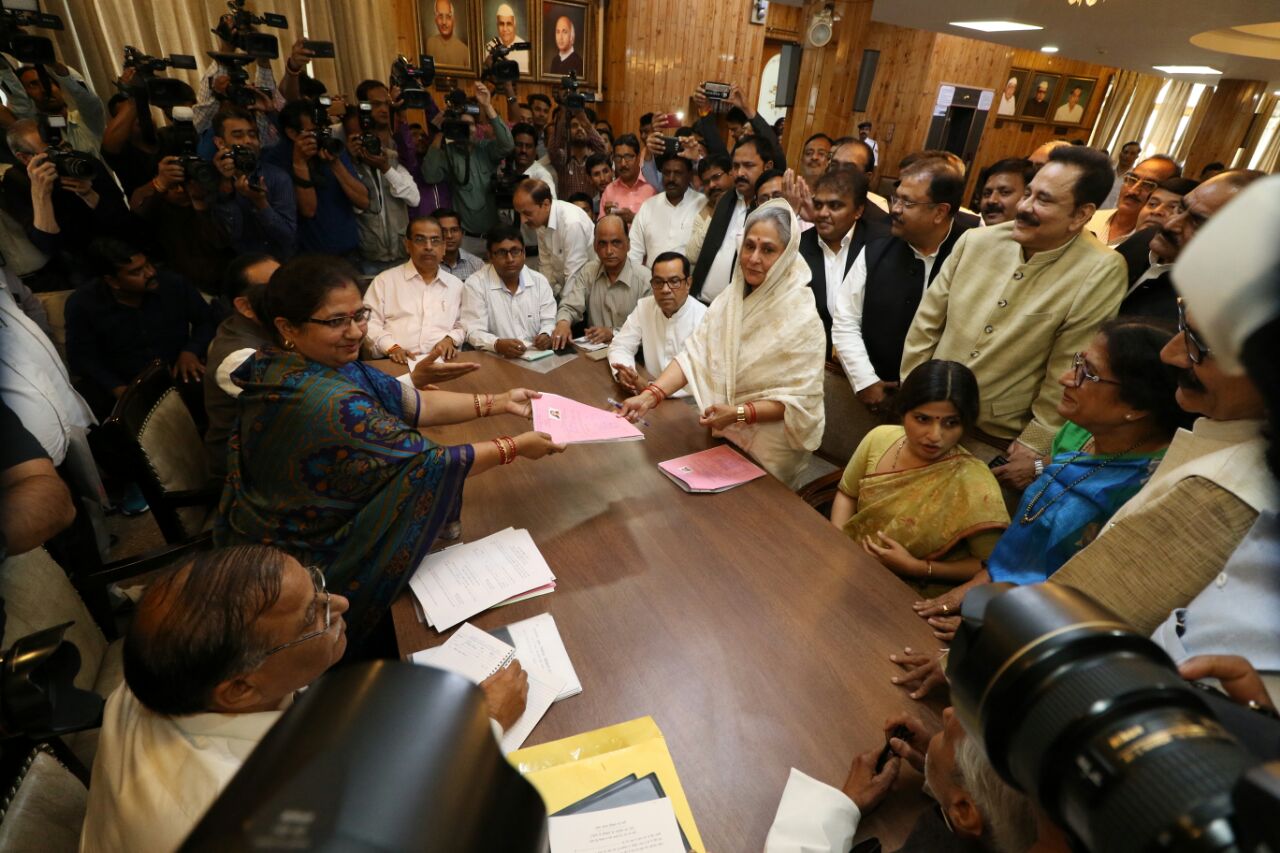 Asked how she felt as she had been chosen over many senior contenders in the party, the 69-year-old shot back by saying she too was a party veteran.