Jaya Bachchan files nomination for RS, Subroto Roy makes presence
Lucknow: Subroto Roy, the Chairman of Sahara group, once a toast of showbiz and politicians gatherings, on Friday made his public appearance after more than four years.
Considered very close to Samajwadi Party patriarch Mulayam Singh Yadav but had to maintain distance following legal wranglings, he was again seen in the company of SP leaders on the occasion of nomination filing by Rajya Sabha candidate Jaya Bachchan here.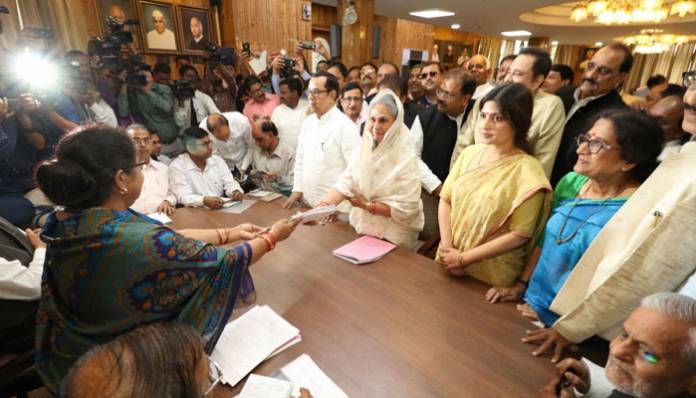 ALSO READ: BJP-led government takes office in Tripura
Jaya was again chosen as the SP candidate for Rajya Sabha berth from Uttar Pradesh and was here to file her nomination. Dimple Yadav, the party member of Lok Sabha and daughter-in-law of Mulayam , was also present on the occasion while Naresh Agarwal, who denied RS ticket by the party, along with senior party leader Ram Gopal Yadav was conspicuous by his absence.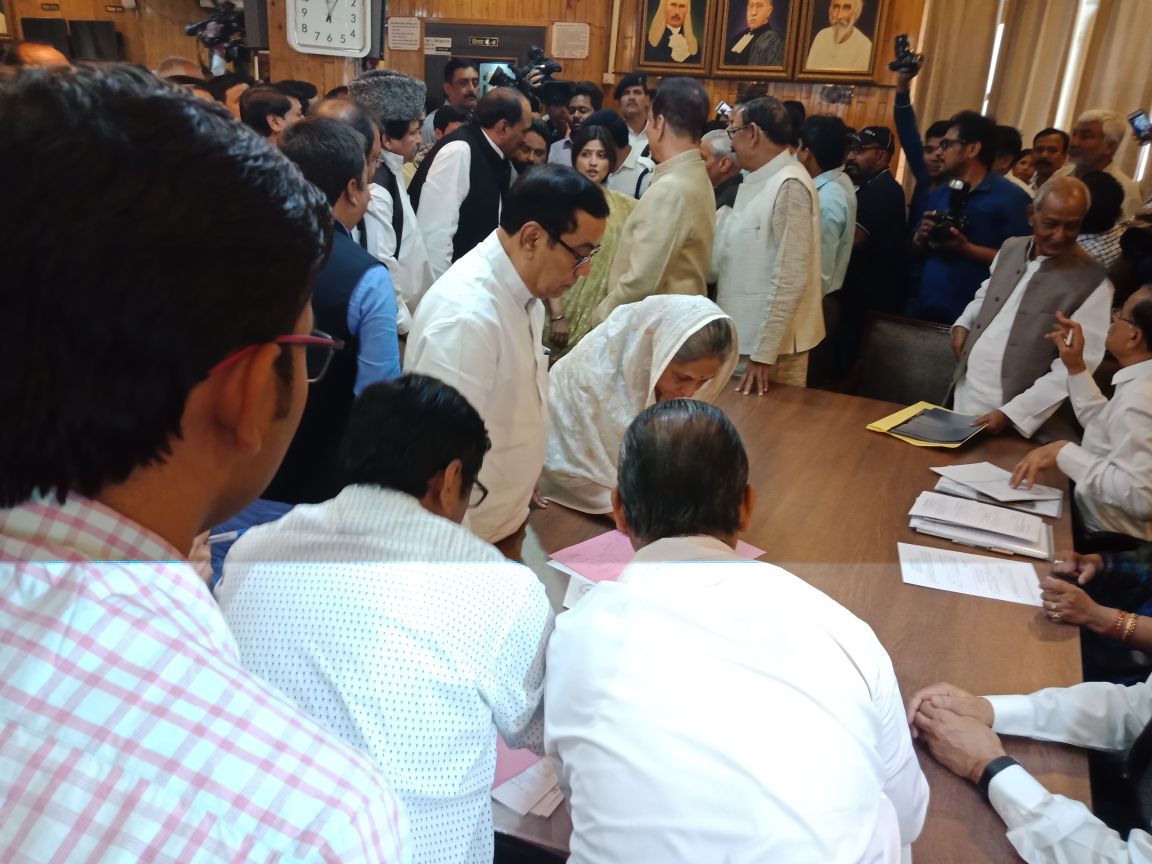 Subroto Roy had faced wrath of the Supreme Court over non-payment of clients dues in various company schemes, was jailed on February 28, 2014 and remained there till he was out for parole in May 2016. Before his business suffered a reverse, he was known for lavish parties he hosted in his sprawling Sahara Shaher in Lucknow.
ALSO READ: Supreme Court allows 'living will' of terminally ill persons
His close proximity with Samajwadi Party seemed to have revived if his presence in a political event is to be taken as an indication.