UP farmers angry with low potato price; threw produce on roads
Lucknow: Low prices of potatoes have created an uproar among the farmers of Uttar Pradesh. Angered from the continous price drop, the UP farmers, on Friday last, threw the vegetable on the roads in front of the legislative assembly of the state and Chief Minister's house.
Farmers have thrown quintals of potatoes on the roads of the capital city.
Potatoes have also been thrown in front of the Governor Hose while the state police remained unaware of the activity.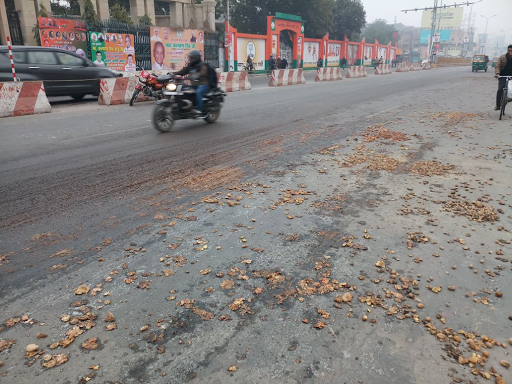 Also Read: New ₹10 notes introduced in chocolate brown colour with this design!
The issue:
Farmers want their produce to be at least priced at Rs 10 per kilogram but the wholesale prices of the vegetable has been ascertained at Rs 4 per kg in the market.

The potato producers want the Minimum Support Price for their produce to be increased.

"We are getting Rs 3-4 per quintal from the 'mandis' while we want Rs 10 per quintal. What else do we do when our pleas are falling on deaf ears," a farmer said.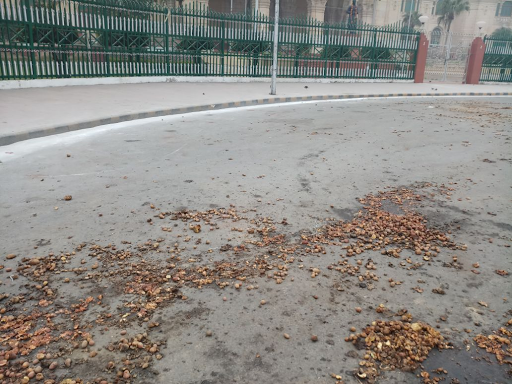 The officials, however, have cleaned up the roads but many potatoes have been damaged by the vehicles commuting on roads.
Senior Superintendent of Police (SSP) Lucknow Deepak Kumar said the vehicles of the farmers, who were involved in throwing potatoes have been identified and that they would be acted upon.
Farmers, however, said they have not done anything wrong as this was a symbolic protest against the government and its policies.
Farmers are angry at their crops being wasted and said the Bharatiya Janata Party (BJP)-led government is doing nothing to arrest the decay.
Harnam Singh Verma, a leader of the Bharatiya Kisan Union (BKU) said that the farmers were not getting adequate price for their harvest, they do not know where to keep it and accused the state government of not fulfilling its promises.
Uttar Pradesh Agriculture Minister Surya Pratap Shahi, however, denied the allegations and said the present state government was committed to the welfare of the farmers, especially potato growers.
"This appears to be some political conspiracy to defame the Yogi government," he alleged.