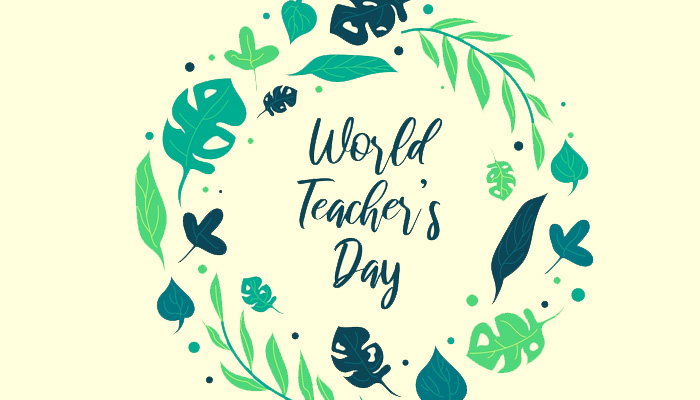 World Teacher's Day- A tribute to Teacher's around the world
Lucknow:Teacher's are someone who have a great impact on our life. They are someone who are always there to motivate us and believe in us. Well, do you remember who your first teacher was? I'll tell you. The answer to this question is "Our parents".
ALSO READ: Why Modi didn't object to Trump calling him 'father of India': Gehlot
Parents are the first teacher of child's growing life. Parents play an important role to mould their children to be a good member of the society. They have so many responsibilities for their child's successful life. It is obviously true that parents are the best teachers of their child.
You might be wondering why am I talking about teachers all of a sudden. It's because World Teachers' Day, also known as International Teachers Day, is held annually on October 5. World Teachers' Day aims to focus on "appreciating, assessing and improving the educators of the world" and to provide an opportunity to consider issues related to teachers and teaching.
"Learning is not attained by chance, it must be sought for with ardor and attended to with diligence."- Abigail Adams
ALSO READ: Odisha: 5 more persons arrested in witchcraft torture case
Do you know who India's first female teacher was? Savitribai Phule was an Indian social reformer, educationalist, and poet from Maharashtra. She is regarded as the first female teacher of India. Along with her husband, Jyotirao Phule, she played an important role in improving women's rights in India during British rule. Phule and her husband founded the first Indian run girls' school in Pune, at Bhide wada in 1848. She worked to abolish the discrimination and unfair treatment of people based on caste and gender. She is regarded as an important figure of the social reform movement in Maharashtra.
The second best teacher is our "Life". Very often, life throws unexpected circumstances at us. How we deal with those circumstances is what teaches us a lot about ourselves. Certain circumstances can turn our lives around a full 360 degrees. We question what happens to us and often say, 'but why me?' or 'why not me?' We seldom find answers to these questions, but the circumstances that we find ourselves in, however negative or positive, teach us endless lessons; lessons about ourselves, about others, about abilities within ourselves that we never knew existed, about new found strengths and talents, ways to deal with the circumstances and overcome them if required. And what's more, we find ourselves better prepared to deal with things more effectively and efficiently, should a similar situation arise.
ALSO READ: Remembering Lal Bahadur Shastri on his birth anniversary
Life and time are two best teachers. Life teaches us to make good use of time and time teaches us the value of life.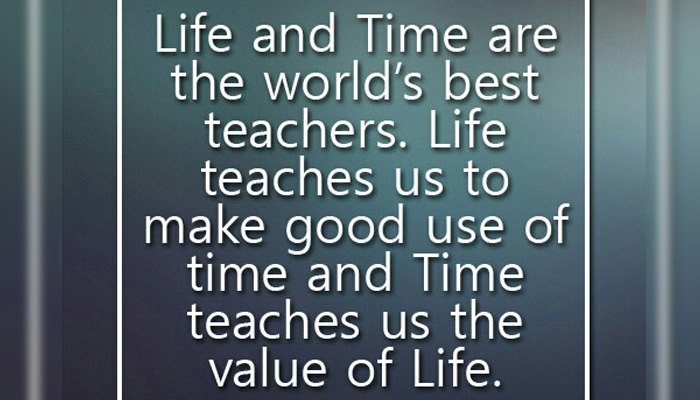 Lets take a few minutes to thank our beautiful and handsome teachers who actually helped us to learn how to tackle problems and how to face every single challenge without giving up.
"They help us take a shot at our goals.
They prepare us to play life roles.
They help us to cross difficult poles.
I shall remain indebted to such noble souls."
A very Happy Teachers Day to all our teachers who taught us to live a beautiful life and make this world a better place.
ALSO READ:BJP president Chandrakant Patil files nomination for Kothrud