This picture of Heidi Montag breastfeeding her son will blow your mind
Los Angeles: Popular television series 'The Hills' star Heidi Montag is completely mesmerised by the bond she shares with her son through breastfeeding.
The mother of one, 31, shared a glamorous portrait of herself with the 3-month-old on Instagram Friday, along with a caption that described her motherhood experience thus far.
"The greatest joy and blessing in my life. My angel has taken me to a completely new and powerful experience," the mother of one said.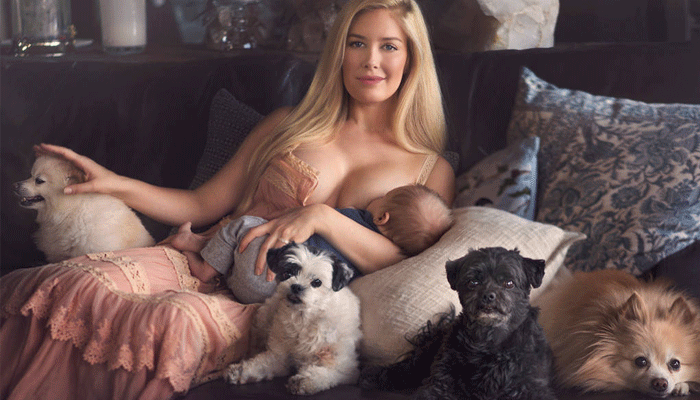 "More love than I could have possibly imagined! I love, support, and appreciate women more than I ever have before. The strength and heart it takes every day. It has been more rewarding than I could have dreamed. God truly had made women to be extraordinary," The Hills alum concluded.
And that same day, she tweeted: "I love breastfeeding!"
She and husband Spencer Pratt, who wed in November 2008, became parents to baby Gunner on October 1.