These homemade cocktails will keep you refreshed this summer
Lucknow: Come Summer, your thirst gets all most double and gone are the days when water was the only option people picked up. Now, what could be better than having some tasty, cool and refreshing cocktails to quirk up you mood.
Here we have compiled up some home made cocktails that will chill you up this summer season.
Check them out:
Tangerine flame
Mix orange tea concentrate, honey, a dash of pepper, almost 45ml of brandy, orange peel and ice cubes in a glass and stir.

Garnish it with orange peel and serve over ice.
Also read: Try these 10 Yoga styles to make your fitness a fun game!
Tropic topic
Fill the glass with ice.

Add aam panna tea concentrate, 45 ml of whiskey, 15 ml of lime juice, 20 ml of sugar syrup.

Also add a splash of soda, 2-3 pinches of cumin powder (roasted), raw mango slices and pinch of salt.

Stir well.

Garnish with mint and serve.
SPF 90
Take 120 ml Hawaiian sangaria tea concentrate, 90 ml white wine, a splash of soda and 15 ml sugar syrup and mix it.

Also add 3-4 ml lime juice and a few wedges of skinned and chopped oranges and mix well.

Stir well.

Top with chopped oranges.
Mint sparkle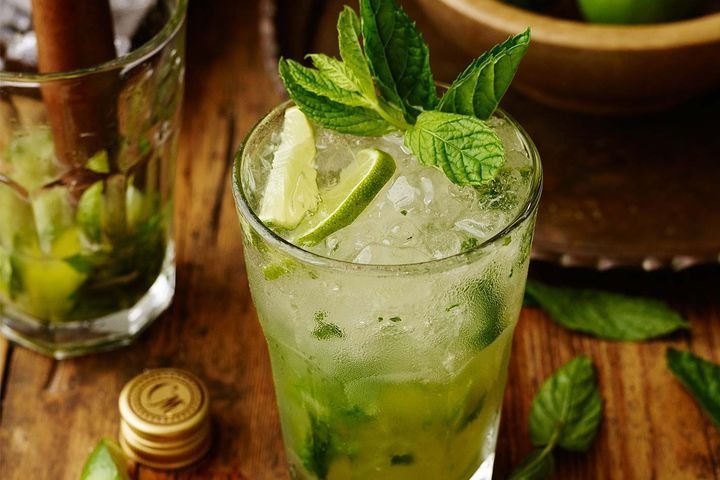 Mix 120 ml mint cooler tea concentrate, 50 ml cucumber juice, 15 ml lime juice, 20 ml sugar syrup.

Stir Well and to with ice.

Garnish with cucumber peels and mint leaves.
You may also read: Why is your vagina dark and how to lighten it | Check
Fruit pursuit
Fill a glass with chopped strawberries, mint leaves, lemon wedges and some ice.

Pour the mixture in a glass and add fruit punch tea concentrate (120ml) and sugar syrup.

Squeeze a dash of lime and stir well.

Garnish with mint leave and half cut strawberry.
Tea to tango
Mix 120 ml peach tea concentrate with 15 ml lime juice, 20 ml sugar syrup, 45 ml dark rum and 20 ml fresh orange juice.

Top it with ice and garnish it with an orange wedge and serve.