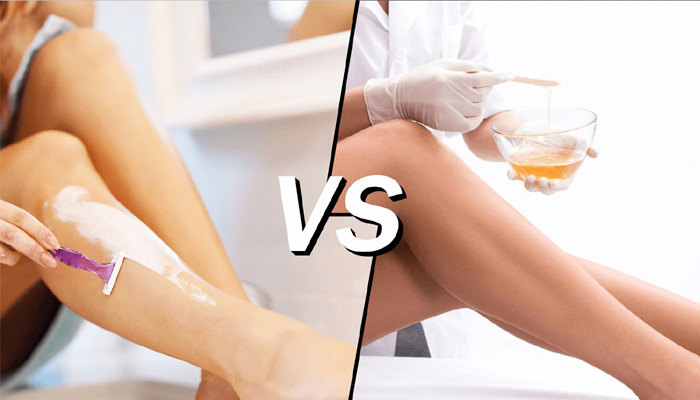 Shaving or Waxing? Know which one is best for you as per experts
Lucknow: Waxing and shaving are both common methods of hair removal. They are both different in many ways except for the same work they do- remove the hair. Waxing is a process that requires a hot wax to remove the hair follicle from the hair shaft while shaving is a method that involves a razor blade to trim the hair.
ALSO READ: Terror! This 472 year old Indian jail in far Arabian Sea has just 1 prisoner!
Shaving is an easy method as you can carry a razor blade anywhere and everywhere with you. If you are going out on a trip, carry a razor blade with you to the hotel and trim your hair within no time. It is time saving as well as money saving.
Talking about waxing, it comes in two consistencies – hard wax and soft wax. Hard wax can be applied and removed by gripping the edge of the wax. Soft wax is applied in the same way as hard wax but requires wax removal strips that are smoothed over the applied wax and then pull away to remove the wax from the skin's surface and to remove the hair from its root.
Coming to the pros and cons of both the things and deciding which is more convenient:
Shaving is a method of hair removal in which you use a blade, usually in the form of a razor, to cut the hair shaft to where it exits the skin. Shaving does not remove the whole hair from the root, but cuts very close to the skin's surface. Shaving is a non-permanent hair removal method because it only cuts the hair off at the skin surface. So depending on how fast your hair grows, you may find yourself needing to shave again in anywhere between 2 to 4 days.
ALSO READ: Fat freezing treatment: No more bulging belly, just perfect toned figure!!
Waxing is considered to be a semi-permanent hair removal method because it removes the hair from the root. This allows you to be hair free for longer than shaving, but it can again vary with how quickly your hair grows. You could be hairless between 1 to 2 weeks before new hair growth comes in. Still more time than shaving your hair.
Shaving does not need a lot of money to be wasted on as all you have to do is buy a razor blade and start shaving. Whereas Waxing needs a little more money than shaving. While shaving, you need to focus on every small hair and have to see places you have left but waxing is a faster process and does need much of your focus or attention.
ALSO READ: Deepika Padukone is a Pregnent, Chhapaak Actress spoke on this
Sure shaving is easier and doesn't hurt at all, but waxing saves so much more time and lasts longer than shaving. Waxing is only slightly more expensive than shaving if you are waxing yourself. That makes waxing a clear choice between the two with having shaving as a backup for a night out when you can't wait for hair to grow back to the necessary length required for waxing.
There is a myth about both the things, the first one is about shaving that it leads to thicker hair growth. The second one is about waxing that waxing leaves your skin black after a lot of attempts. Well that is utter nonsense, neither of the two facts are true. In fact, regular waxing can lead to less hair growth after a certain period of time as it removes the hair from the hair follicle leaving it too damaged to work properly.
Now as you have read almost every thing about shaving and waxing, all you need to do is choose one and of course the best method of hair removal.
ALSO READ: Ranveer Singh Makes 'Legend' Kapil Dev's Birthday Special With '83 Pics