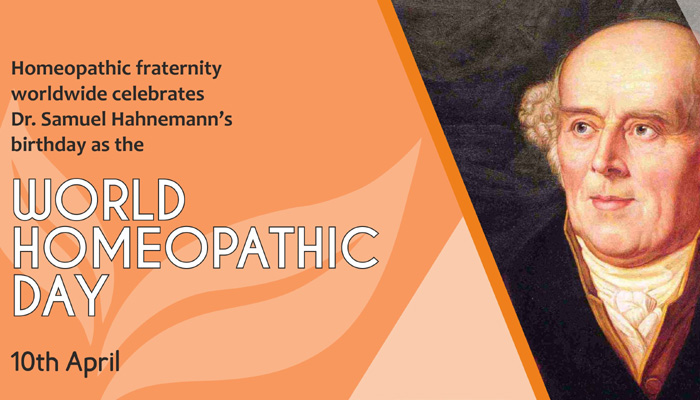 World Homeopathy Awareness Week
Lucknow: World Homeopathy Awareness Week is celebrated annually between April 10th and April 16th. This year, it is the 263rd birth anniversary of founder of Homoeopathy, German physician, Dr. Samuel Hahnemann.
Organised by the World Homeopathy Awareness Organisation, this week is a celebration of both homeopaths and those who have been healed with homeopathy.
ALSO READ: Kumaraswamy: I need not learn from Modi on patriotism
An alternative to the standard medicine system, it is second most widely used system of treatment. It is one of the major medical practices used to cure the diseases worldwide. The entire concept of this system of treatment is different to the other conventional forms of medicines.
During the week, there are free public events held across the world, such as lectures, media interviews and free and reduced-price clinics. Information and testimonials about the use of homeopathy are also shared on social media platforms such as Facebook and Twitter as well as in the mainstream media.
ALSO READ: Kangana's next directorial will be epic action drama
The primary goal of World Homeopathy Awareness Week is to raise public awareness of homoeopathy and improve accessibility to homeopathy.
This organisation is a not for profit organisation, run by volunteers.
The Central Council for Research in Homeopathy, CCRH, is organizing a two-day convention in New Delhi. The council will take stock of the challenges faced and formulate future strategies for the development of Homeopathy in the country.
ALSO READ: Senior Congress leader P Chidambaram launches attack on PM Modi
Addressing the gathering, Secretary Ayush, Vaidya Rajesh Kotecha said, the Ministry is dedicated to validate Homeopathy through focused research, enhance its manufacturing and production standards and ensure best quality education in the homeopathy colleges.