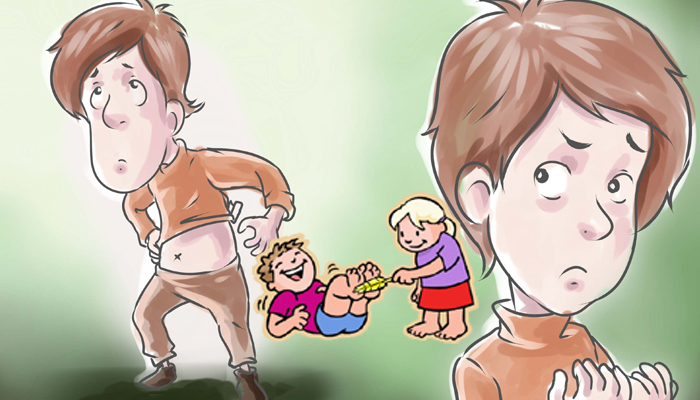 Lucknow: Tickling is fun and we all grew up tickling our siblings and friends. Bursting into laughter to teary eyes, tickling has always got us to an emotional breakout.
While growing up many of us must have tried self-tickling but that doesn't work the magic we experience from others tickling us. But have you ever wondered why self-tickling doesn't make you laugh? So, here is the science behind it;
ALSO READ: How to keep yourself healthy and fresh this winters | Know more
There are thousands of tiny nerve openings under our skin which carry the signals to our brain when someone tickles us. Tickling stimulates two regions of our brain; Somatosensory Cortex, which process physical sensations, while the other one is anterior Cingulated Cortex, which is responsible for processing 'happy feelings' that creates tickling sensation.
You can't tickle yourself as your brain is well aware of your movements and it surely knows that it is you which is why blocks signals to your brain hence, we don't feel any physical sensation thus, we don't laugh while tickling ourselves.
The other reason involves Cerebellum, a part of brain that monitors movements, self-tickling makes it call off the system and this lack of surprise to your brain dosen't make you feel any ticklish sensation.
Scientist have been studying this subject for long to answer why we laugh while getting tickled but some researchers believe that tickling response was evolved as a defense mechanism in us, it might have developed to protect us from potential threats like reptiles creeping on to our body or insects crawling and biting us when we didn't have anything to cover our exposed bodies.
ALSO READ: Troller mocks Abhishek on affording vacation without work; gets apt reply
However, there are few other researchers who think this mechanism help us to bond with others. As when we got tickled we laugh and become submissive to the other person, trusting them against any threat. This non-threatening action releases tension by laughing and makes tickling an enjoyable act.
But to many tickling isn't a happy experience and makes them panic. The reason behind this aggression and irritation could be the response from Hypothalamus, which signals brain of pain and that leads to a state of panic. It also gives a situation of fight or flight where the person being tickled either experience pain and starts crying or shows aggression to stop tickling.
ALSO READ: Trailer of Deepika's Chapaak has passed the acid test | Watch here
Keep yourself updated with latest news through Newstrack App. To download App from Google Playstore visit here - Newstrack App