From sports enthusiast to influencer, Ansh Jagwani is building a business out of his passion
Ansh Jagwani, who likes to call himself an "entrepreneurship strategist" has a serious sporty side. And, his Instagram account is testimony to that.
Success usually comes to those who are too busy to be looking for it. Today, we are going to tell you about Ansh Jagwani, who likes to call himself an "entrepreneurship strategist". And, his Instagram account is testimony to that. His love for sports and fitness reflects through each and every photograph that he posts. Some of his pictures with celebs like John Abraham and Siddharth Malhotra prove that he is in his element while working out.
Ansh Jagwani:
Ansh Jagwani, an IT Engineer by qualification, started out as a, struggling advertising copy-writer at Pickle Lintas. He divorced mainstream 9-5 structured lifestyle and somehow managed to transform himself into a name determined to add value to various diverse platforms in entertainment and sports by exploring the engaging world of films, TVCs' , Sports-Entrepreneurship, Music Production besides having founded an Infrastructure Consultancy Company (Alara Advisory Services LLP) which adds fuel to the fire of his burning desire of being associated with projects that defy limitations - societal or otherwise.
ALSO READ: Mohit Gupta: Journey of a broke 19-year-old to a multi-millionaire day trader
Dynamic Businessman:
This dynamic businessman is involved in various initiatives across the industry. But even with a busy life he still finds time to indulge in his passion, which is fitness and sports. More recently, he was in the news for having dinner with 'serial entrepreneur' Dan Bilzerian, whose brainchild, Ignite, has taken the cannabis industry by storm. Soon after came the news that Jagwani was set to collaborate with Ignite, giving way to one of the numerous investment opportunities.
John Abraham 'Motivational Source':
It all started with a gym where at 20 years of age, he first met Actor/Producer John Abraham who he found a source of motivation in, besides also finding an unlikely friend, guide & mentor in, both personally and professionally.
Ansh himself not only transformed physically by shadowing John, but through his journey personally he was able to develop an understanding of how the Indian Film Industry worked, the trials and tribulations it came with.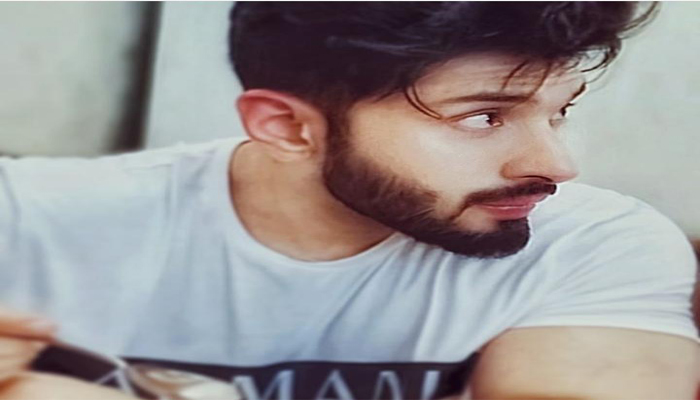 He has on numerous occasions been seen with various film personalities most of who befriended Ansh for his genuineness and credibility. Amongst those he's usually spotted with would entail Ahan Shetty, Sooraj Pancholi. Also, Siddharth Malhotra, Ranbir Kapoor, Anurag Kashyap, Vikas Behl, just to simply name a few.
ALSO READ: Health Benefits: Here's why you should have pickles daily
Promotes Sports and Fitness:
Ansh has been heavily inclined towards promoting sports and fitness across the country because he battled heavy obesity until the age of 20. Having conquered his biggest fear. He dove deep into studying fitness and sports via John Abraham's North East United FC, an Indian Super League (ISL) team by getting associated with sport leagues. That empowered the youth of our nation get opportunities to activate their physical and mental fitness via sports. And be a small initiator or an example to others in society to help in the creation of a platform for the underprivileged.
ALSO READ: Sonu Sood Introduces Scholarship for Underprivileged Students
He sponsored various leagues such as the Super Soccer Tournament (SST) where he first sponsored the winning team 'Maratha Warriors'. Along with Karthik Wadhawan of DHFL. And Dheeraj Realty followed by adopting the name 'Bombay Crusaders FC' for all his football oriented initiatives, henceforth.
ALSO READ: She thinks she is Rani Laxmi Bai: Prakash Raj Hits Out at Kangana Ranaut
The latest feather that Ansh has added to his cap is the Xtreme or X1 Racing League (X1RL). He will be playing an integral role in this initiative, which is a city-based championship organized by Indian racers. International drivers like Nico Prost, Bruno Sena, Freddie Hunt and Oliver Webb are also associated with this championship. But, apparently, Ansh is not satisfied with just this. He is looking for new ventures in sports and fitness to create a platform for the young and the restless.
ALSO READ: Kangana Ranaut meets Maharashtra Governor, says 'he listented to me like a daughter'
Here's wishing more power to Ansh!
Stay tuned with the newstrack to get fastest updates.
Click @englishnewstrack to follow us on Facebook.
and @newstrackmedia to follow on Twitter.