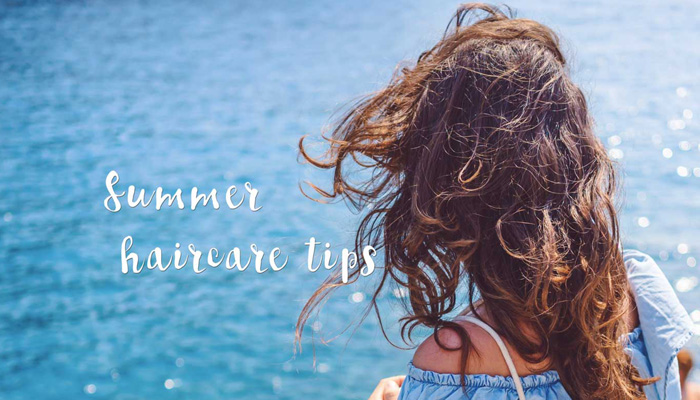 Follow these tips to retain the beauty of your hair this summer
Lucknow: Summers bring with it a good time as you can get out of those boring sweaters and switch on to skirts and jumpsuits. The hot summer sun, however, doesn't show any mercy and dries out everything in its way, including hair. We all know how the scorching heat is harmful to our skin, and we take due precautions for it. But have you ever given a thought about the effects that sun has on hair? Follow the mentioned tips and help your hair maintain its lustre and beauty.
Avoid Too Many Cosmetics
Summers already dries your hair out and causes damage to them. So make sure you go easy on any chemical hair treatments during this period. Avoid too much coloring, whether at spa or at home. If you want to colour your hair or change the colour during summer, try and do it a month or two before the sun hits hard.
Love Your Conditioner
While the sun is drying out your hair, make sure you help restore some moisture and life in it by using a rinse-out conditioner. Get one that suits your hair type and texture. If you are going for a swim, remember to put on a leave-in conditioner on your hair and wear a swimming cap.
Shampoo With Care
While you feel like shampooing your hair every day, doing so will cause more harm than good. Too much shampoo can dry up your scalp and hair even more. If you tend to sweat more on the scalp and if your hair gets greasy and sweaty easily, go for a mild shampoo that is especially good for summers. Shampoo only on the scalp, not the hair, and as you wash your hair, the suds will rinse down, cleaning up your hair too. Putting shampoo separately on your hair and hair tips will dry them out.
Avoid Heat
The sun is already putting too much heat on your hair, so avoid the additional heat as much as you can. Go slow on the blow dryer, and if required, wash your hair half an hour earlier so that they get ample time to air-dry. Avoid using the styling iron and curlers and let them be as natural as they can be.
Care For Your Color
If you have recently colored your hair or have colored hair, you would want to take extra care of them in the summers. Hair sustains maximum damage with chemical treatments leading to colour fading and excessive hair dryness. While selecting hair care products, go for ones that are specially made for colored or treated hair. If you have recently colored your hair, try going out less often in the sun, especially when it's at its peak. If you need to, try covering your hair with a hat or a scarf.
Keep yourself updated with latest news through Newstrack App. To download App from Google Playstore visit here - Newstrack App