Congratulations! Milind Soman, Ankita Konwar tie knot | PICS
Mumbai: After much hyped rumours about the break up of Milind Soman and girlfriend Ankita Konwar, the couple tied knot on Sunday (April, 22) in a traditional ceremony.
The pictures of the duo, doing rounds on social media, showed the the pre wedding ceremonies of Mehndi, haldi and Sangeet being done enthusiastically on Saturday and trust us the photos speak louder than words.
Check Out!
Wedding photos:
https://www.instagram.com/p/Bh3lsSmjHST/?taken-by=myetimes
https://www.instagram.com/p/Bh3RA5GjjKX/?taken-by=myetimes
https://www.instagram.com/p/Bh3UlIYDia_/?taken-by=myetimes
https://www.instagram.com/p/Bh3lKyyh7w_/?taken-by=dipannitasharma
https://www.instagram.com/p/Bh3KQlogWYI/?taken-by=filmy_chutzpah
https://www.instagram.com/p/Bh3J8OmAuLl/?taken-by=filmy_chutzpah
https://www.instagram.com/p/Bh3HDIbA2CY/?taken-by=filmy_chutzpah
https://www.instagram.com/p/Bh3Puuejud8/?taken-by=nicsgoingglobal
Pre-Wedding Rituals:
https://www.instagram.com/p/Bh1oBjbDIE-/?taken-by=nicsgoingglobal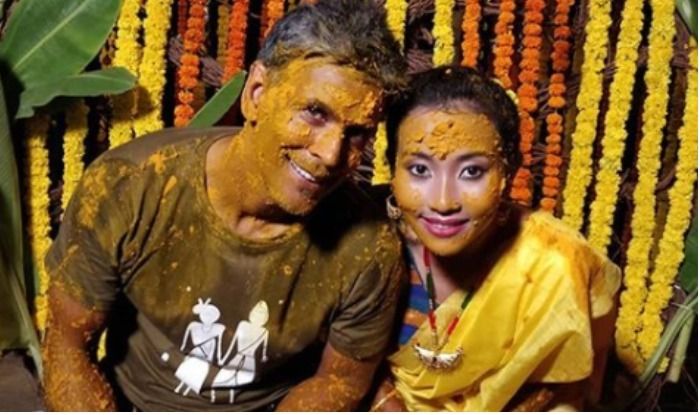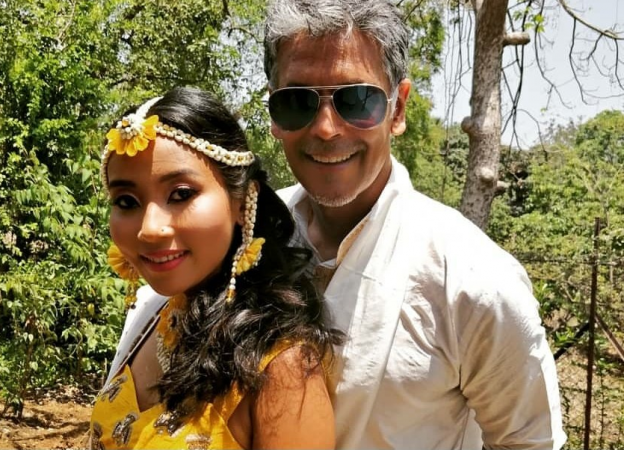 https://www.instagram.com/p/Bh1Ay7vjRDC/?taken-by=nicsgoingglobal
https://www.instagram.com/p/Bh1nY18gch7/?taken-by=filmy_chutzpah
https://www.instagram.com/p/Bh1lDZAgQt9/?taken-by=filmy_chutzpah
https://www.instagram.com/p/Bh1DDzwB-Ei/?taken-by=dipannitasharma
https://www.instagram.com/p/Bh1gnMkjl7x/?taken-by=myetimes
https://www.instagram.com/p/Bh1Ayr3DC65/?taken-by=myetimes