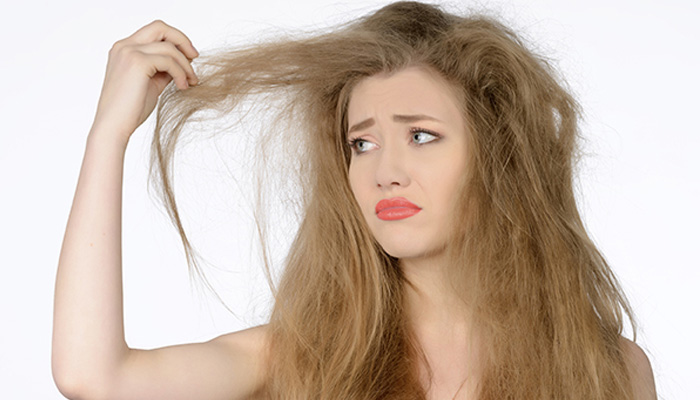 Check out these 8 ways to repair your dry and damaged hair
Lucknow: Every girl fantasizes of having beautiful and long hair but eventually fall prey to damaged and rough ones. Most common interest in hair is focused on it's growth, types, and care. Taking care of it involves hygiene, but due to pollution and various other factors what is left is damaged hair.
ALSO READ:Mulayam Singh Yadav comes out in support of Azam Khan
Here we bring to you various treatments which could help your hair to regain it's strength.
Moisturizing shampoo
When you have damaged hair, do not use drying shampoos as it may make your hair even more frizzy and dry. Use any shampoo that does not have sulphate in it instead use a cream based shampoo as it will clean your hair without drying.
Avoid hard water
Hard water is the hidden culprit to make your hair damaged and dry. Check your water and if it's hard do ACV rinses to curb the damage.
ALSO READ:Panch, Sarpanch in Jammu Kashmir to get security, insurance coverage
Avoid hot water
Hot water can damage your hair easily and so it must be avoided. Make use of either warm or cold water for stronger hair.
Leave in conditioner
Usually using serum only cannot be enough for the hair, so, switch to leave in hair conditioners as they are more thick and creamy which will tame your hair.
Eliminate Heat
Your hair is already too damaged so do not heat style it again to make the texture even bad. Wear a scarf or hat before heading out in the sun. Limit the use of heating tools. Do not use a hair dryer every other day. Instead, let it air dry which will help the hair to become less frizzy.
Mask Regularly
Apply a thick layer of mask all over your hair strands and let it sit for few hours or as instructed. For those who don't have a mask can also apply yogurt or egg on their hair.
ALSO READ:Digital tech can boost family planning, nutrition outcomes: Experts
Wooden comb
Plastics combs can cause statics in your hair which can cause dryness. So switch to wooden combs and ditch the plastic ones. Make sure you comb your hair from the bottom and move towards the scalp. It will help in less breakage.
Avoid tight hair styles
Creating tight hairstyles leads to breakage and damage. Keep your hair loose and wear simple hairstyles that won't lead to breakage.