All you need to know about British physicist Stephen Hawking
London: The world-renowned theoretical cosmologist, best known for his work on black holes, Stephen Hawking, left us all forever on Wednesday.
He lost his life due to Amyotrophic Lateral Sclerosis at the age of 76. It is a progressive neurodegenerative disease.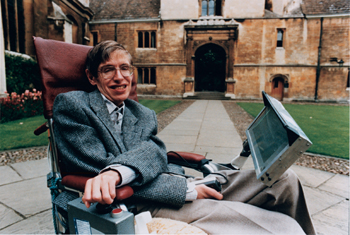 Hawking theorized that, contrary to the prevailing scientific belief that black holes were inescapable for all forms of matter and energy, they actually emitted a form of radiation ― now known as Hawking radiation.

Not only this, he also played a key role in the mathematical effort to unify Einstein's general theory of relativity with the emergent field of quantum physics.

He was one of the most famous scientists who was included in the discussion of a wide range of issues, from the existence of extraterrestrial life to the nature of philosophy.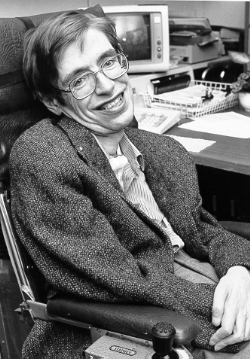 Professor Stephen Hawking has worked on the basic laws which govern the universe.

He published his first general-audience book, A Brief History of Time: From the Big Bang to Black Holes.

The cosmology thesis has sold approx 10 million copies globally.
At the age of 21, hawking suffered ALS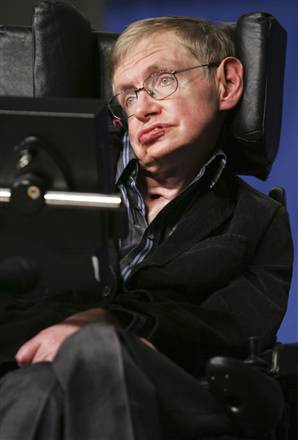 In 1963, he was diagnosed with the motor neuron disease Amyotrophic Lateral Sclerosis.

If a patient is suffering from this disease he/she can maximum live for five years but Hawking was the only person who survived for decades, perhaps longer than any other patient with the disease in medical history.

Hawking used a wheelchair to move around and a sophisticated computer system to speak for much of his time as a public figure.
He just spent 1 hour on studies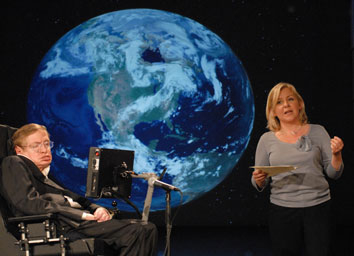 Hawking was born on January 8, 1942 in Oxford, England.

During school life, he loved to spend time playing board games and tinkering with computers.

He rarely attended lectures and has said that he spent only 1,000 hours on studies during his three years at Oxford, or just an hour a day.

Hawking enrolled in graduate school at Trinity College, Cambridge in 1962, studying under the physicist Dennis Sciama and the famed astronomer Fred Hoyle.

He became interested in the then-nascent study of black holes and singularities, the existence of which had been implied by Einstein's general theory of relativity.

It was in 1974 that Hawking proposed what is widely considered his most significant theory: that black holes can emit subatomic particles, now known as Hawking radiation.

The existence of Hawking radiation also implies that black holes can eventually wither away and die, something that had previously been inconceivable to scientists.
Hawking and his Reel Connections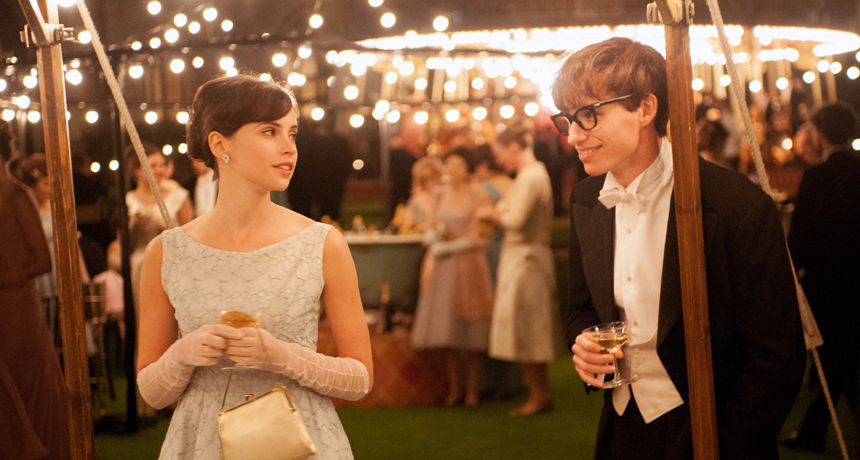 Hawking was the subject for the movie The Theory of Everything, released in 2014, which starred Eddie Redmayne and Felicity Jones.

He also performed several cameos in the US Comedy series The Big Bang Theory.
The awards Hawking received: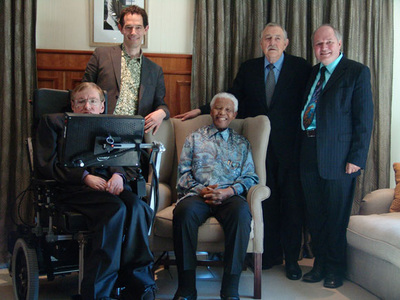 In 1966 he won the Adams Prize for his essay 'Singularities and the Geometry of Space-time'.

In 1974 he was elected a Fellow of the Royal Society (FRS).

Other important work by Hawking relates to the interpretation of cosmological observations and to the design of gravitational wave detectors.

Hawking received the 2015 BBVA Foundation Frontiers of Knowledge Award in Basic Sciences shared with Viatcheslav Mukhanov for discovering that the galaxies were formed from quantum fluctuations in the early Universe.

At the 2016 Pride of Britain Awards, Hawking received the lifetime achievement award for his contribution to science and British culture.
Hawking's PhD readers crash Cambridge University website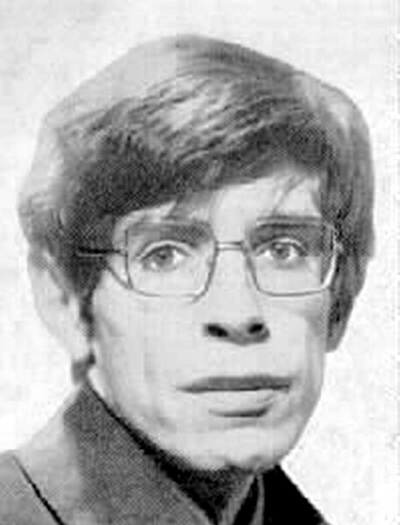 Demand for acclaimed British physicist and cosmologist Stephen Hawking's PhD thesis intermittently crashed part of Cambridge University's website as physics enthusiasts flocked to read his work.

Hawking's 1966 thesis Properties of expanding universes was made freely available for the first time on the publications section of university's website.

More than 60,000 have so far accessed his work as a 24-year-old postgraduate.

Hawking said by making it available he hoped to inspire people.

He said, "Anyone, anywhere in the world should have free, unhindered access to not just my research, but to the research of every great and enquiring mind across the spectrum of human understanding."

"It's wonderful to hear how many people have already shown an interest in downloading my thesis - hopefully they won't be disappointed now that they finally have access to it," he added.

The 75-year-old's doctoral thesis is the most requested item in Cambridge University's library.
"Remember to look up at the stars and not down at your feet. Try to make sense of what you see and about what makes the universe exist. Be curious. And however difficult life may seem, there is always something you can do, and succeed at. It matters that you don't just give up," the quotation is the perfect example of the liveliness of the chair-ridden scientist.