Is Yogi govt going to scrap UP Dial 100, Women Helpline 1090 schemes?
Lucknow: Is Yogi Adityanath government going to scrap two of former Uttar Pradesh Chief Minister Akhilesh Yadav's most ambitious and dream projects?
If photographs taken by newstrack.com are to believed, then it looks true that the present Bharatiya Janata Party government will do away with Dial 100 and Women Helpline 1090 projects.
In the photographs clicked by Newstrack photo journalist Ashutosh Tripathi, the Lucknow Police personnel are seen removing the Dial 100 and 1090 stickers from police vehicles. No cop, however, was available to make comment in the issue.
ALSO READ:
UP CM distributes portfolios to newly inducted ministers
Police shows undue haste in Uttar Pradesh under new regime
It may be mentioned that Samajwadi Party had used both the projects as major plank during its election campaign to woo voters. Samajwadi Party President Akhilesh Yadav had highlighted the UP Dial 100 scheme as his government's pioneer step for the betterment of policing in the state.
Dial 100 was meant to take prompt action in a fixed minimum time limit by sharing the information received through phone calls with the concerned police station.
Women helpline 1090 had been a nationally acclaimed scheme and again touted as a pioneer project of its kind.
Surprisingly, none of the government officials is forthcoming about the fate of these schemes.
See photos in next slides: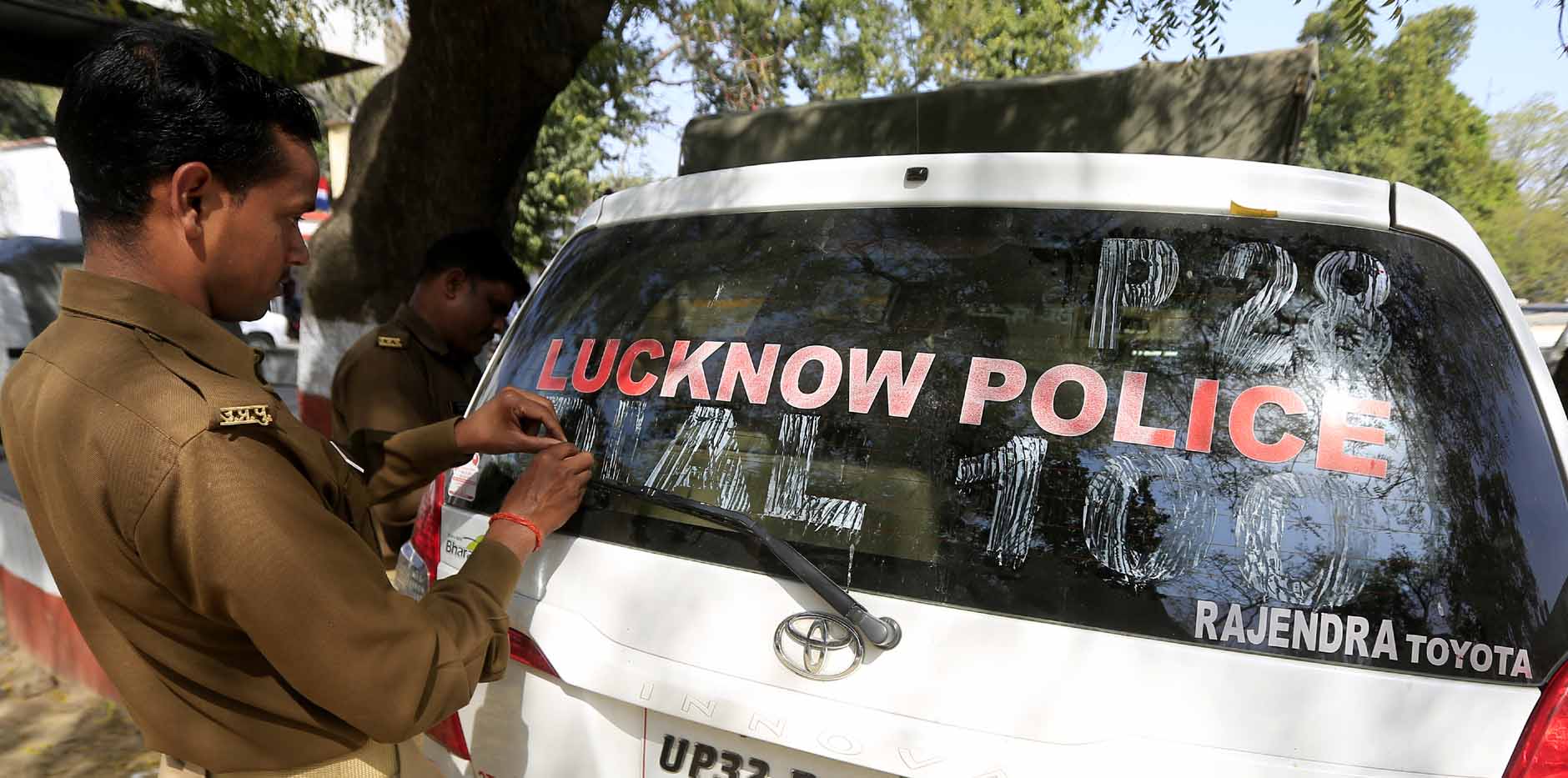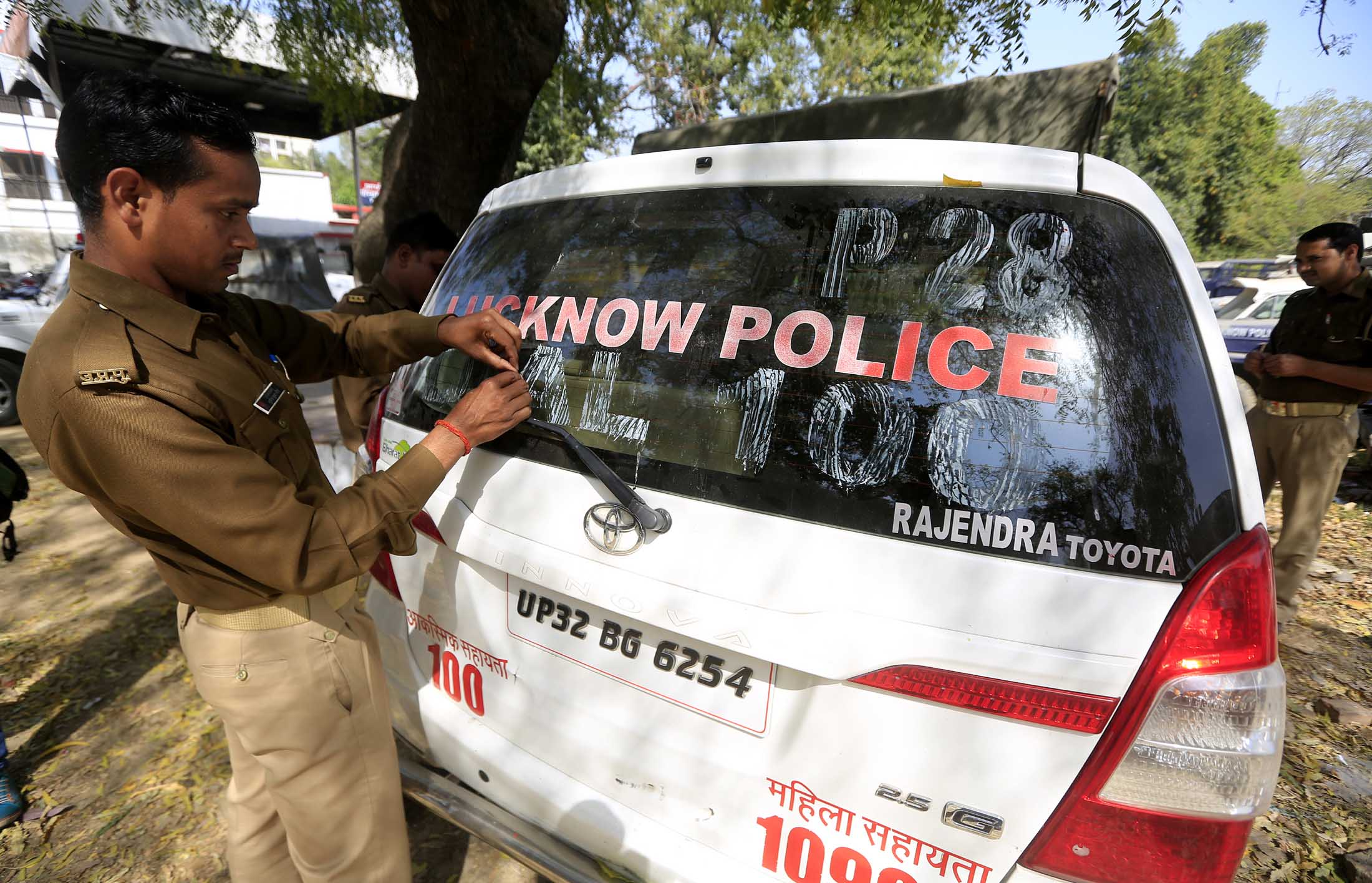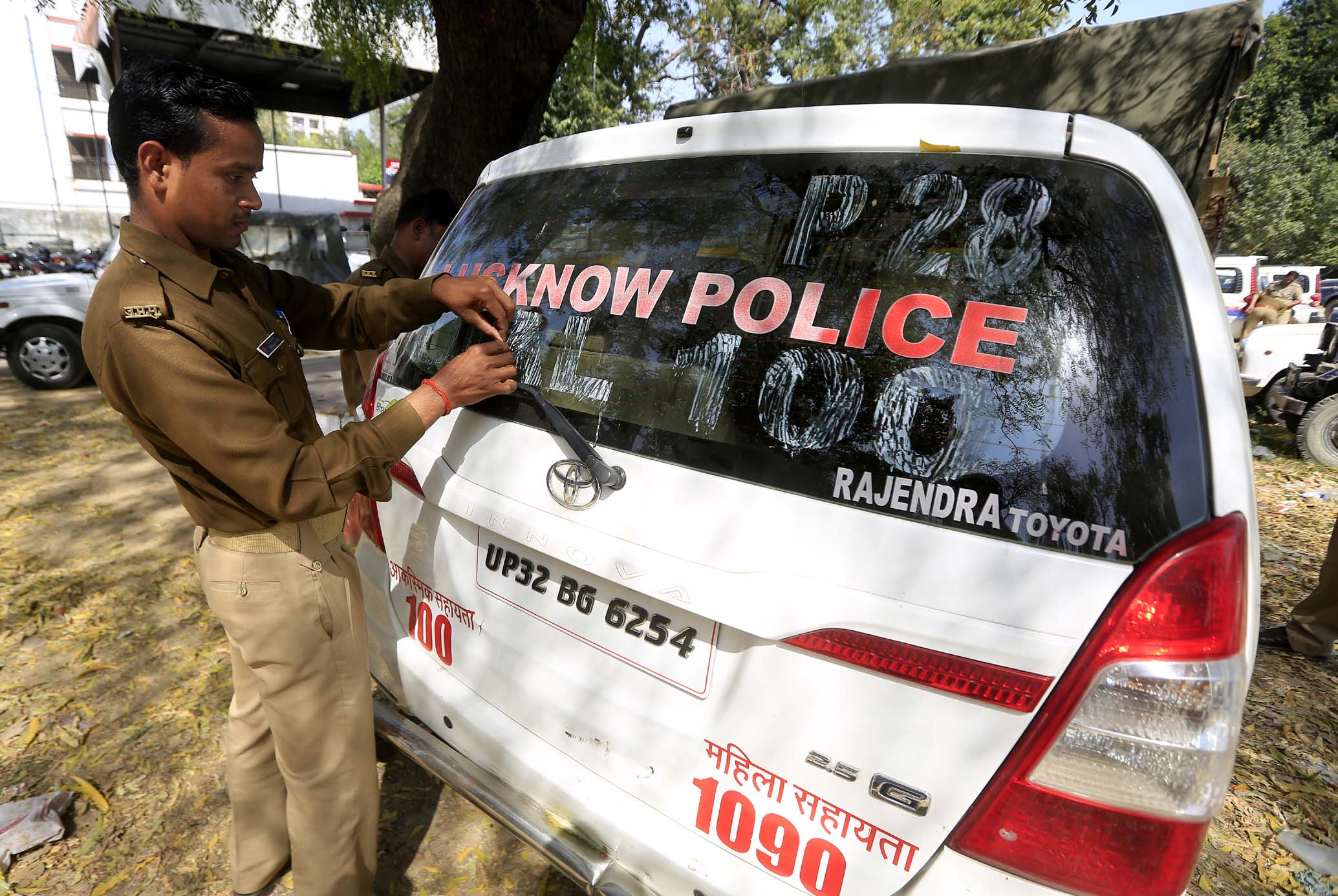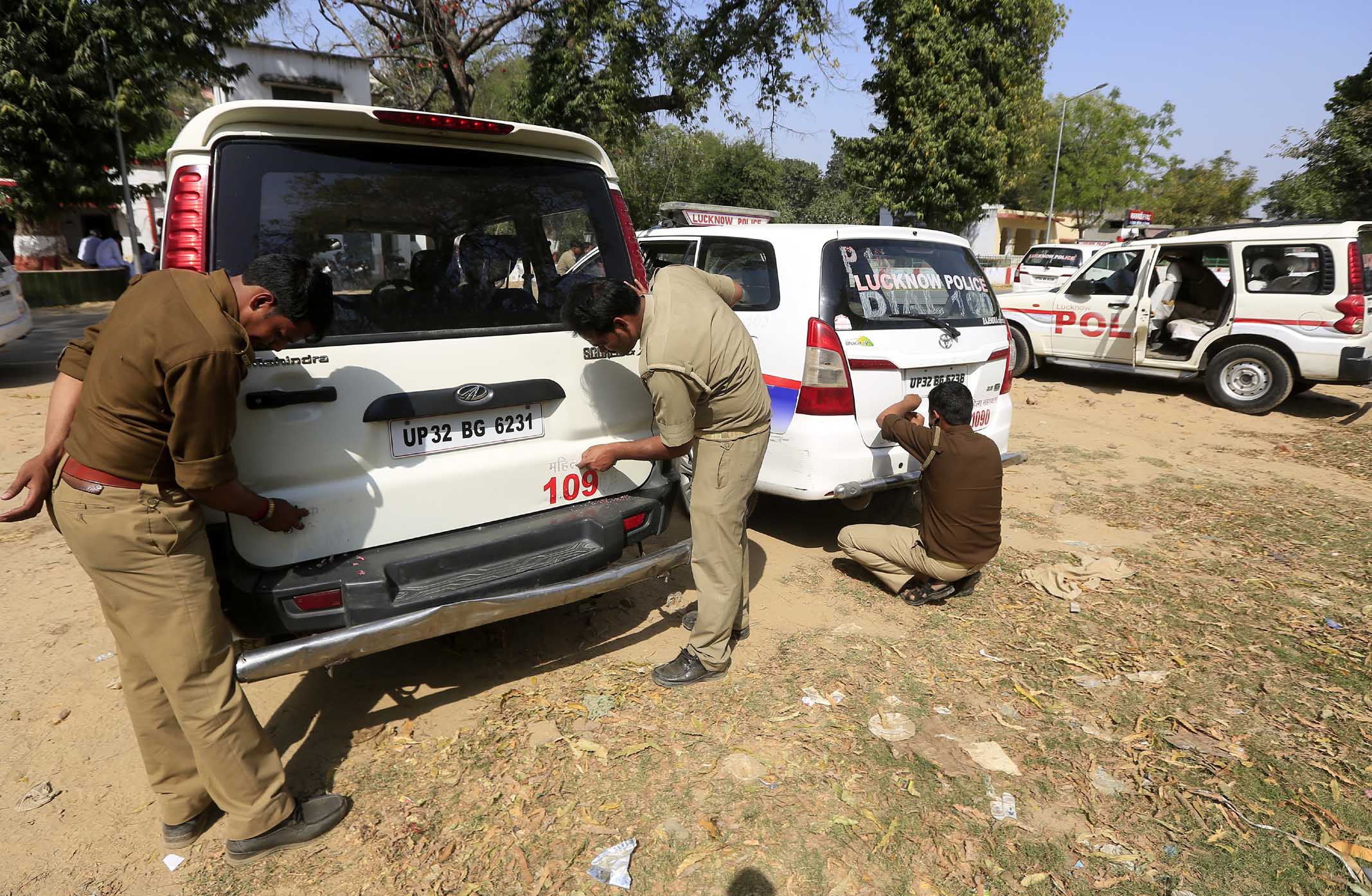 p