UP CM Yogi Adityanath visits KGMC to meet five times acid attack survivor
In January last, she had received a threat letter at her cafe. The activists many times approached senior police officials to provide proper security to the victim but unfortunately our police once again failed to discharge their duty and she continued to live an unsecured lif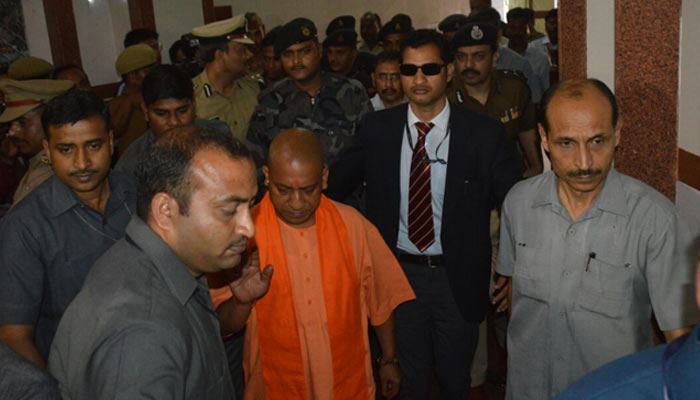 Lucknow: Uttar Pradesh Chief Minister Yogi Adityanath, on Friday, went to meet the acid attack survivor, admitted in King George Medical College (KGMC), after she was forced to drink the corrosive liquid (acid) by some unidentified men.
Gudiya (name changed) was attacked by a group of some unidentified men and was made to drink the corrosive liquid, while she was returning to the city from her home in Rae Bareli. She was found in an unconscious state and was immediately taken to the hospital by GRP constable.
Apart from the Chief Minister, Minister of women welfare Rita Bahuguna Joshi also met the survivor, on Friday morning.
Also Read: Six years of ugly pain… Story of a UP woman…!!!
This was not the first time she has faced the heinous crime. The lady was gang-raped, threatened to kill and survived acid attacks for as many as four times.
It has been alleged that the woman has to go through these hard days because of some property disputes.
In slide ahead:

Women Welfare minister Rita Bahuguna Joshi meets the acid attack victim...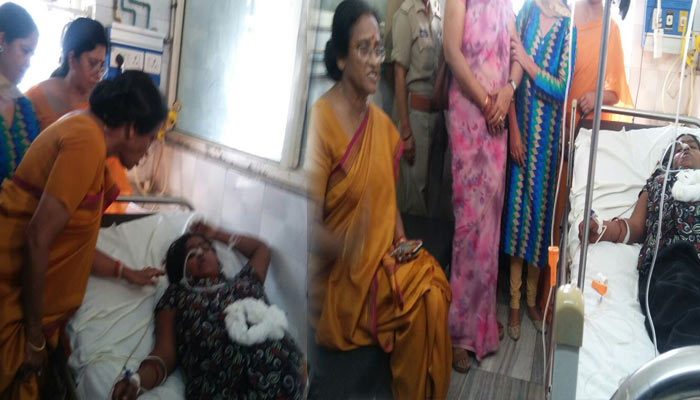 Other facts:
Gudia was getting continuous threat from crime perpetrators all these years but none of them have been convicted as a result they (accused) continued to harass her.

In January last, she had received a threat letter at her cafe. The activists many times approached senior police officials to provide proper security to the victim but unfortunately our police once again failed to discharge their duty and she continued to live an unsecured life.

The attacks generally took place around the time when Gudia was to go to court to record her statement. The SC/ST commission had also directed Rae Bareli administration for security that time, but nothing has ever been provided to the homeless woman.
About Gudia:
45-year-old is a mother of two.

She works at Lucknow's Sheroes Hangout Cafe.

She was gang-raped in 2008.

First acid attack took place in 2011 followed by serious attacks again in 2011, twice in 2012 and once again in 2013.
You may also read: Over 100 policemen suspended in five days of Yogi government in UP