Violence continues in Azamgarh, UP DGP monitoring closely
Azamgarh: The additional security forces including two companies of paramilitary, Provincial Armed Constabulary (PAC) and police of ten police stations have been deployed in the communally- affected areas of hyper-sensitive Uttar Pradesh district of Azamgarh where the violence spread to some other areas since the tension gripped the district on Saturday.
There were some fresh incidents of firing, arson and stone pelting reported late Sunday night in which a youth was injured and a wood godown, a wood cutting machine and some vehicles were consigned to fire.
Several persons including a Deputy SP, Sub Divisional Magistrate (SDM) and Tahsildar were injured since the violence had broken out over a petty issue in Khodadpur under Nizamabad police station are about 25 kms from the district headquarter on Saturday last. The Sunday remained peaceful but in the night violence reoccurred spreading to some new areas from Farihah to Faridabad.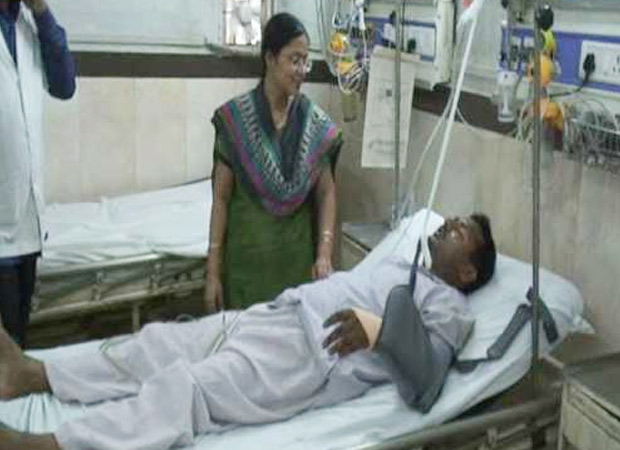 Action taken by the administration:
The Inspector General of Police Varanasi Zone S K Bhagat himself is in the damage control mode.
Police resorted to tear gas and lathi charge to disperse the agitated mob last night.
Paramilitary forces had been deployed along with PAC and constabulary from other police stations of the district.
Lucknow-Azamgarh highway via Sultanpur has been closed as a precautionary measure.
UP DGP monitoring the situation:
Uttar Pradesh Director General of Police (DGP) Javeed Ahmad told newztrack.com that the situation was by and large brought under control.
He is monitoring the situation from a close quarter.
Instructed the police administration to contain the situation from spreading further.
Asked the officials to keep a check on the rumour mongering which was more responsible for escalation of the violence.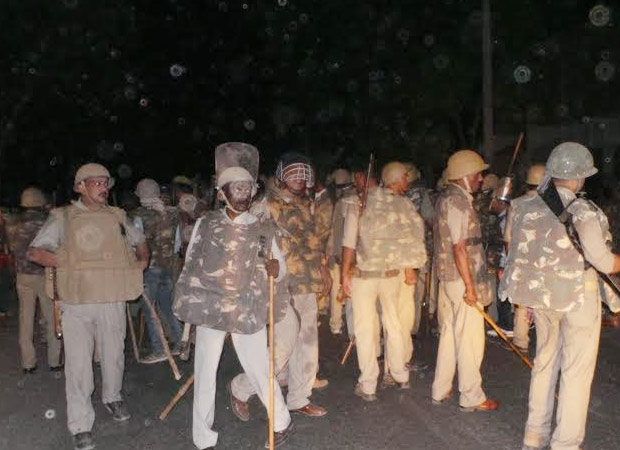 Former UP DGP Brijlal detained at Barabanki:
Meanwhile, the state administration detained former UP DGP Brijlal and former IG Rajesh Rai in Barabanki, on way to Azamgarh.
They were part of six-member delegation of Bharatiya Janata Party being sent to Azamgarh by the state party chief Keshav Prasad Maurya.
They were kept in Barabanki police lines.
They were stopped at Barabanki while proceeding to communally-tense Azamgarh.
Constituency of Mulayam:
Azamgarh happens to be the parliamentary constituency of the ruling samajwadi Party President Mulayam Singh Yadav.
He also took stock of the situation in his constituency and expected officials to take strict measures against the miscreants and rumour-mongers.