Was vigilance probe order against UP IAS issued in a hurry ?
Lucknow: In the manner, the Uttar Pradesh Chief Minister's office sent the probe into alleged irregularities in awarding tenders in UPSIDC to vigilance department, has raised many questions because it lacked the normal route adopted in such cases.
The vigilance department only takes up the probe when it is sent by the state vigilance committee generally headed by the Chief Secretary. In this case, rather hurriedly, the Special Secretary to CM Dr Adarsh Singh sent the enquiry to Director General (DG) ,vigilance directly with a note which said the matter was 'serious' and the probe should be done in 15-days.
Also read: Retired IAS Surya Pratap Singh slams Yogi govt after goons attack his house
According to official practice, even this direction from the CM secretariat will have to be verified by the vigilance department which does not receive any direct recommendation for any probe as confirmed by the Vigilance officials as well. Now the question arises, how and why the complaint of one of the most 'tainted' officer,that too against the superior, was entertained in such exigent way.
Also read: This 'beer' was just too 'hard' for the IPS couple of UP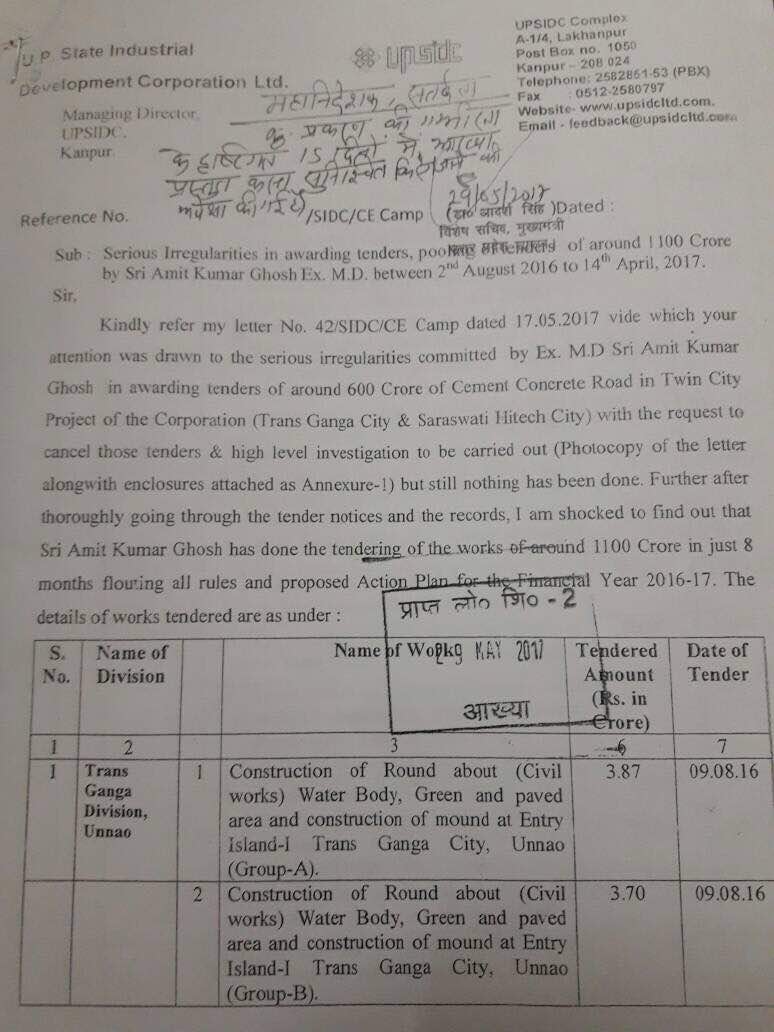 The order was passed on a complaint of Arun Mishra in which he alleged that Amit Ghosh, during his posting between August 2, 2016 and April 14, 2017 as Managing Director of UP State Industrial Development Corporation committed serious irregularities in awarding tenders in Trans Ganga City and Saraswati Hitech City.
Also read: Another UP IAS Amit Kumar Ghosh faces corruption probe
It may be deemed as another faux pas by the administrative machinery which in the recent past saw goof ups in the joint address of the Governor to both the Houses of legislature and more recently, a promotion and transfer order of a 'dead' officer was issued.
No CM secretariat officer could be reached for official version on this.