UP govt launches loan waiver scheme in presence of HM
Lucknow: "For realising the dream of new India we have to realise the dream of a New Uttar Pradesh too," were the words of Union Home Minister rajnath Singh when he addressed the 7,500 farmers, who had been given the loan waiver certificates by the Uttar Pradesh government on Thursday.
Handing over the loan waiver certificates to 7500 farmers on Thursday, Uttar Pradesh Chief Minister Yogi Adityanath officially launched the flagship 'Rin Mochan Yojana' (Loan waiver Scheme) of Uttar Pradesh government in the state.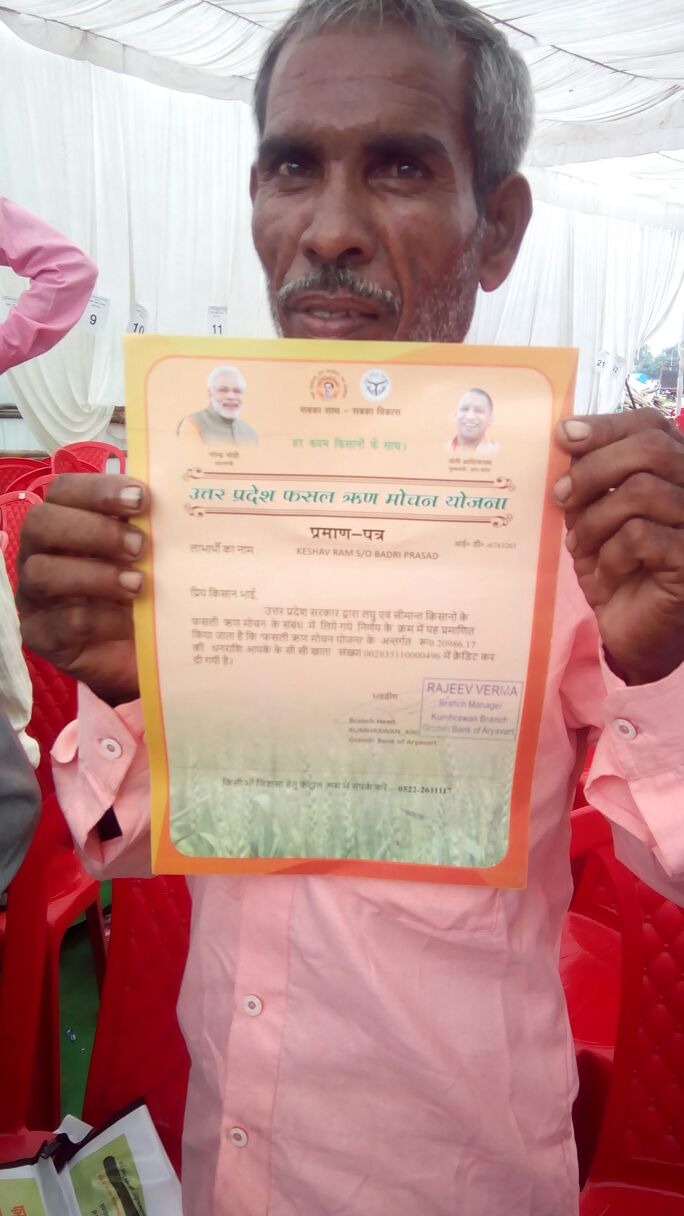 The event was also attended by Union Home Minister Rajnath singh, who asked the farming population of Uttar Pradesh to move towards the organic farming in order to create a developed agricultural economy.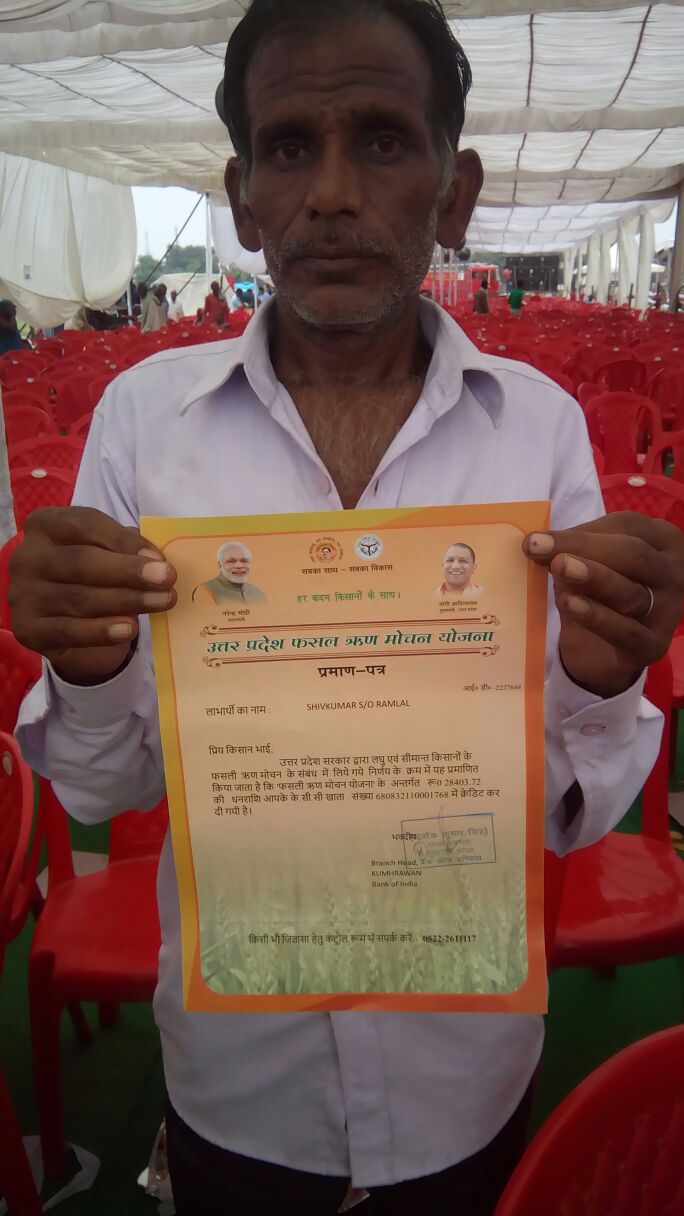 "For realising the dream of new India we have to realise the dream of a New Uttar Pradesh too. Our PM has given us a dream of prosperous India and this will not be realised without development of the farmers. We have decided to make all efforts to increase the yield per hectare," the Home Minister stated.
Also read: Gorakhpur Tragedy: ADM transferred, DM escapes action
What else Rajnath Singh said:
585 big mandis across the country will be connected through internet and that will help farmers getting best price for their produce.

PM Fasal Bima Yojna is extraordinary because under it the premium is very less

We don't want to see our farmers standing in queue for their basic needs - Shri

Everyone will accept that under leadership of Modiji price of fertilisers has decreased which has greatly benefited farmers

Our Prime Minister aims at doubling the income of our farmers by 2022 -

The same happened in 2000 when I was the CM and now after 17 years it has been made possible by Yogi Adityanath.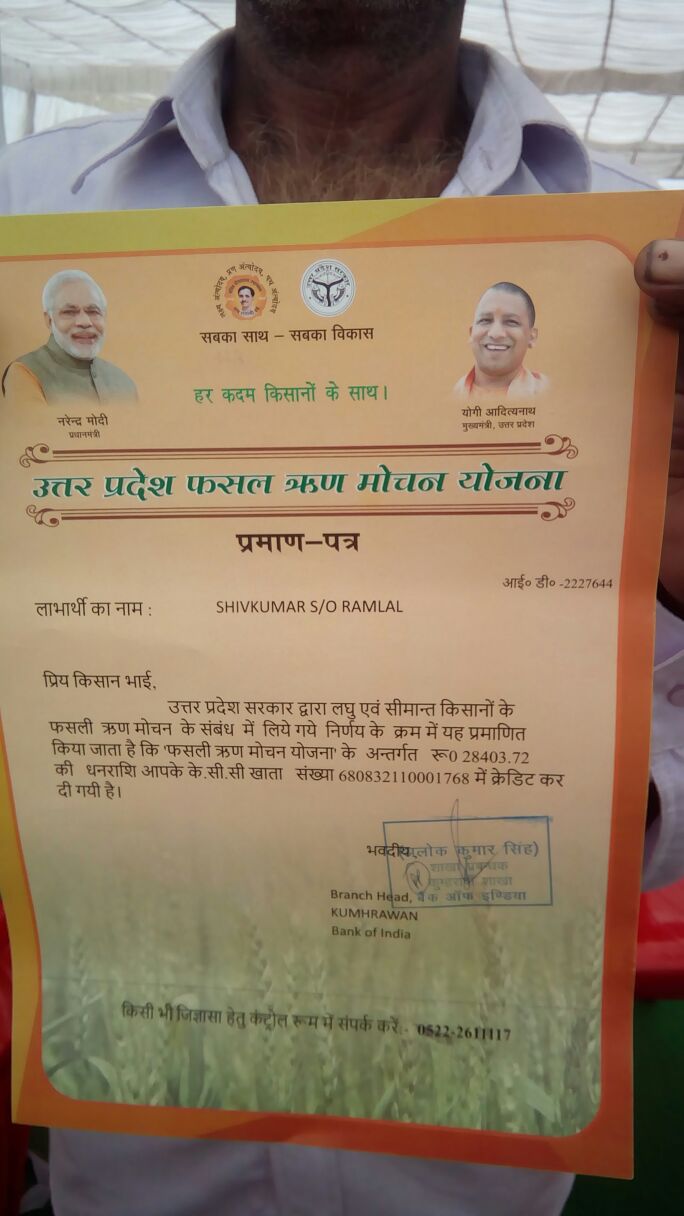 It is expected from a welfare state that it will work for development of farmers and Yogi Adityanath is doing the same

Farmers contributed immensely in the Quit Indian Movement and we all acknowledge their contribution.

Today farmers have got independence from the loan. And it has happened just two days after we celebrated Independence Day.

We promised of waiving loans of small farmers during elections and we fulfilled that promise within 100 days.