SP leader claims forged signature of Netaji in letter, Azam denies
Lucknow: As infighting in Samajwadi clan is refusing to slow down, SP leader Kiranmoy Nanda on Tuesday said Samajwadi Party supremo Mulayam Singh Yadav's signature on a letter claiming Akhilesh Yadav convention is unconstitutional as someone has forged Netaji's signature.
Two different signatures of Mulayam Singh have been found in two different letters.
See letters in the next slide: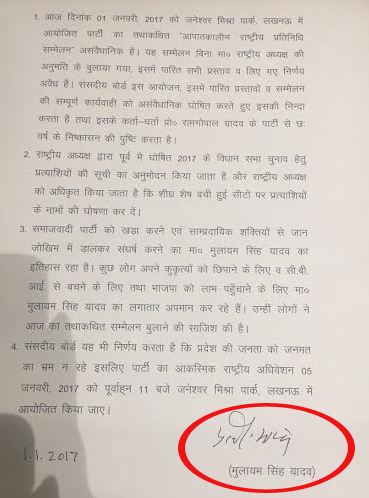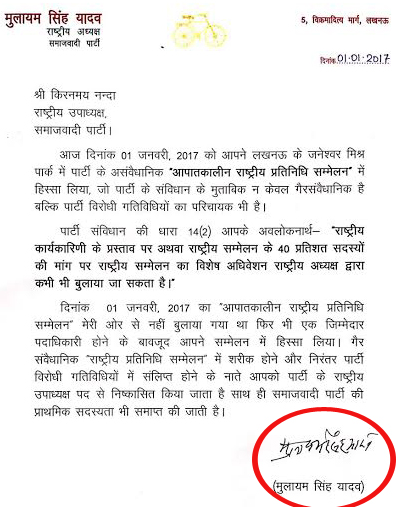 "I have seen the letter and it seems that someone has forged the signature of Netaji," said Nanda.
Senior SP leader Azam Khan, however, denied Nanda's claims over forged signature, saying, "there is no forged signature on any letter, one is in short form while other is in full form."
"Only experts can ascertain if they are forged or not but Netaji has not condemned the letter yet," he added.
Also read: Ram Gopal Yadav to meet EC regarding party symbol