In a war of attrition in UP, Shivpal sacks 'all the CM's men' 
Lucknow:
Taking heavy toll of 'all the CM's men' , the newly appointed president of Samajwadi Party Shivpal Singh Yadav wasted no time in throwing out party's five youth wing presidents and three members of legislative council
on Monday
.
All the sacked leaders are supposed to be very close to Chief Minister Akhilesh Yadav and the action of Shivpal may trigger off new round of bout between the two.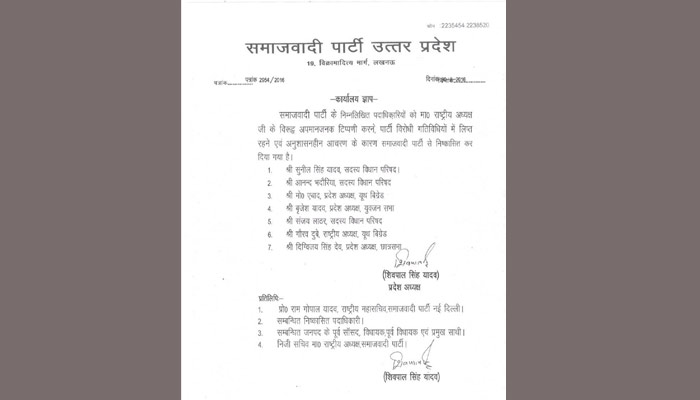 Party Press release
Youth leaders of SP sacked by the state President:
Member of Legislative Council- Sunil Singaj Yadav.

Member of Legislative Council-Anand Bhadauriya.

Member of state Legislative Council- Sanjay Lathar.

National President Youth Brigade- Gaurav Dubey.

State president of youth Brigade-Mohommad Abaad.

State President, Yuvjan- Brijesh Yadav.

State president of Youth wing- Digvijay Singh Dev.
Many of these leaders had raised slogans against him last week along with others members which was also not liked by party president Mulayam Singh Yadav. Earlier on Sunday, in another major decision Shiv Pal had removed MLC Arvind Yadav, the nephew of party General Secretary Ram Gopal Yadav, from the party.
There was a quick reaction to Shivpal's action. A number of youth leaders who are ardent Akhilesh 's supporters resigned from four youth wings of the Samajwadi Party. The list includes president of the Lohia Vahini Pradeep Tewary and Abhay Yadav secretary of the Youth Brigade.
You may also read: Akhilesh supporters gherao Mulyam residence and party office