Shamli chemical leak: Over 500 children stifled; probe ordered
Lucknow: A probe has been ordered after over 500 children in a school of Shamli district of Uttar Pradesh stifled, on Tuesday, due to a chemical leaked in a neighbouring sugar mill.
"Uttar Pradesh Chief Minister Yogi Adityanath has ordered an enquiry into the matter. The probe will be led by Commissioner Saharanpur," said Principal Secretary Information, adding, "The CM has also directed District Magistrate and local officials to provide all required help to the affected children of the Saraswati Shishu Mandir Public School."
Earlier in the day, the students of the school complained of uneasiness, vomiting, nausea, itching and tears in the eyes.
Before the school management could react to the situation, more than two dozen students had fainted, an official stated.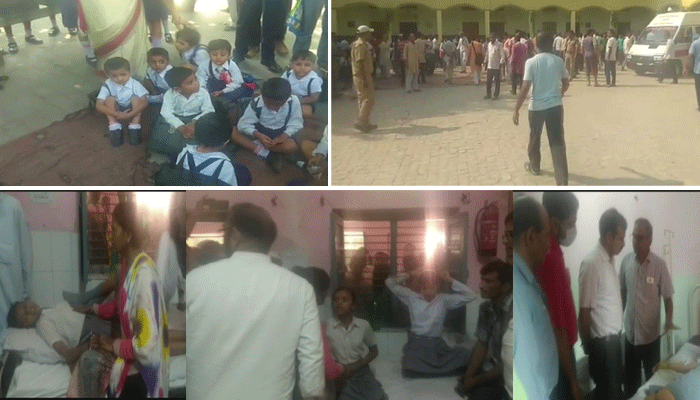 They were rushed to the district hospital. A dozen students in serious condition were referred to Muzaffarnagar and Meerut hospitals.
ALSO READ: Weather to remain hot and humid in Uttar Pradesh
Senior district officials including the District Magistrate and the Superintendent of Police (SP) rushed to the school as news of the incident spread.
Panic-stricken parents rushed to the school and took their wards away. Some were taken to private hospitals for treatment.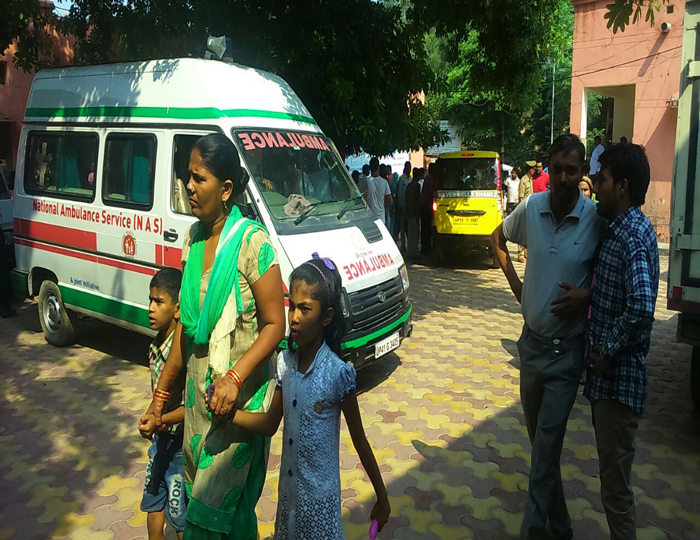 Total chaos prevailed in the school for over two hours as medical teams rushed to the school late and the children were left to fend for themselves, some parents said.
ALSO READ: NIA will choke foreign terror funding, says Rajnath Singh
There is no medical emergency facility at the school, they added.
Local residents and parents also accused the district administration of turning a blind eye to their demands in the past against the sugar mills which frequently release chemical gas that pose serious health hazard to the children and others in the vicinity.
The owner of the sugar mill was absconding, the police said.