Sri Sri Ravi Shankar meets CM Yogi ahead of his Ayodhya visit
Lucknow: Spiritual leader Sri Sri Ravi Shankar, on Wednesday, met Uttar Pradesh Chief Minister Yogi Adityanath at latter's residence here to discuss the Ram Temple dispute.
Sri Sri's meet with UP CM comes ahead of his visit to Ayodhya, where he will interact with stakeholders in the Babri Masjid dispute.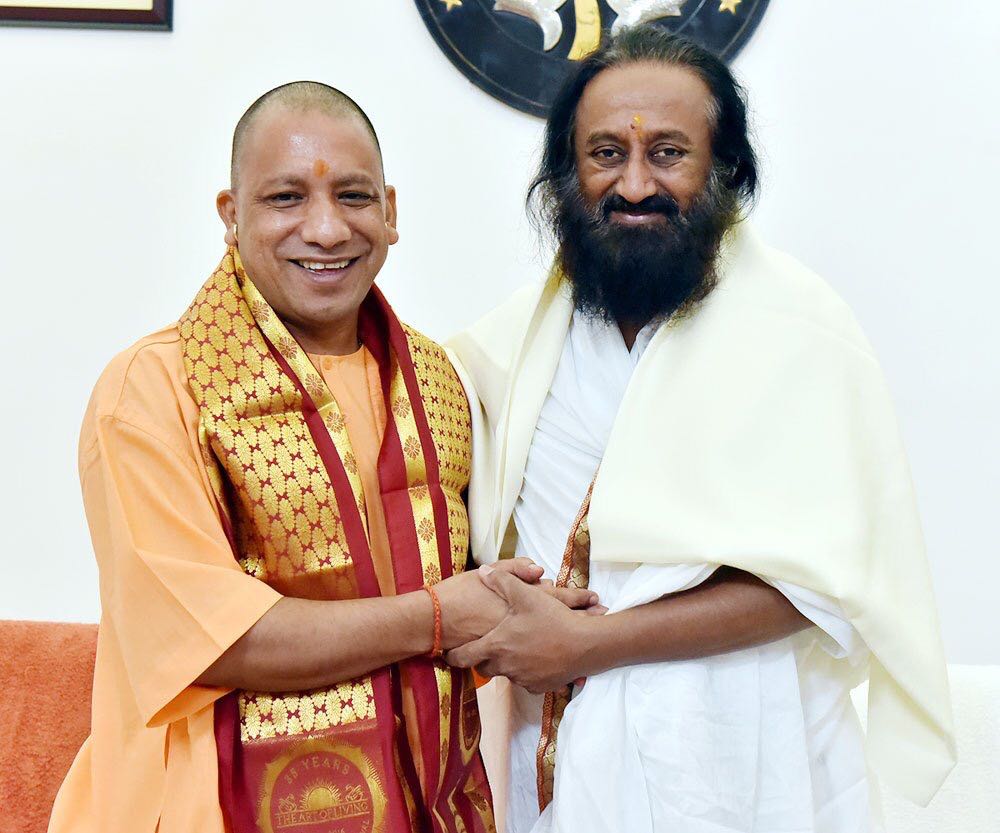 Ravi Shankar briefed the Chief Minister about his initiative to try thrash out a mutually acceptable formula to the long simmering dispute.
Yogi said, "In India, nothing can be undertaken or accomplished without the mention of Lord Ram. He represents our faith and is the focal point of all the beliefs in India."
Sri Sri said that he came here for a formal meet with UP CM Yogi Adityanath. On Ram Mandiri issue, he said that nobody has been sent any proposal and ways will be find cordially.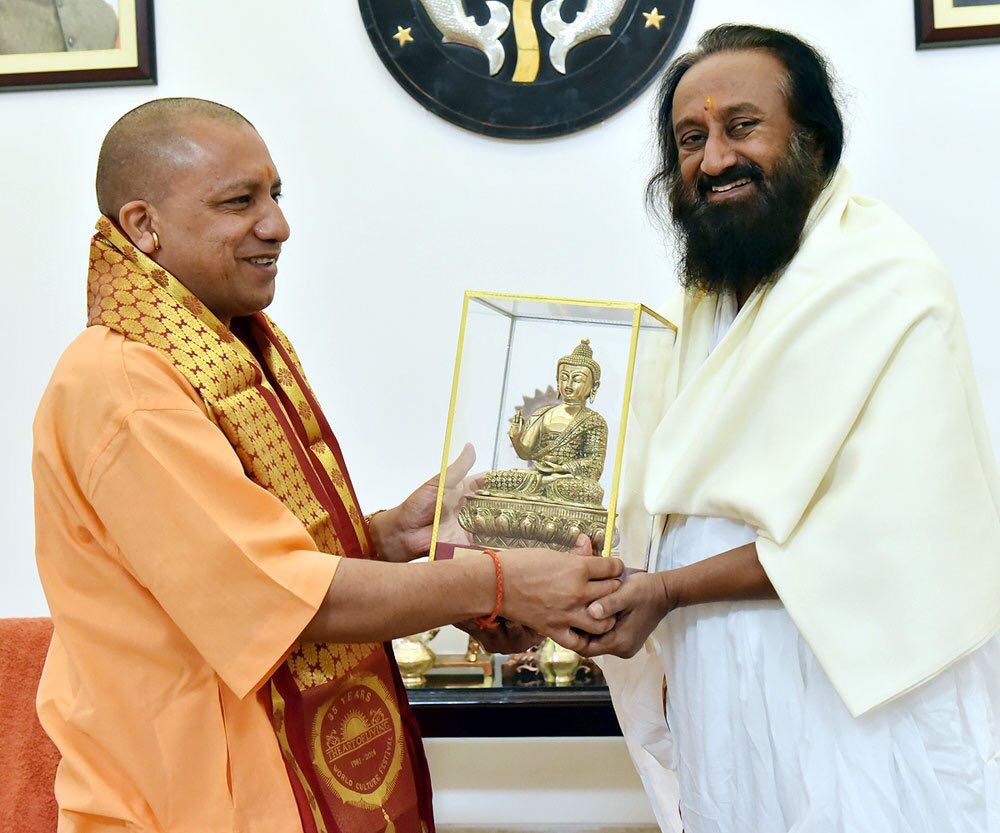 Attempts are being made to resolve the issue, said Ravi Shankar.
Ravi Shankar is scheduled to meet senior Muslim cleric Khalid Rashid Firangimahali later in the day and will visit Ayodhya to meet Hindu leaders and other stakeholders on Thursday.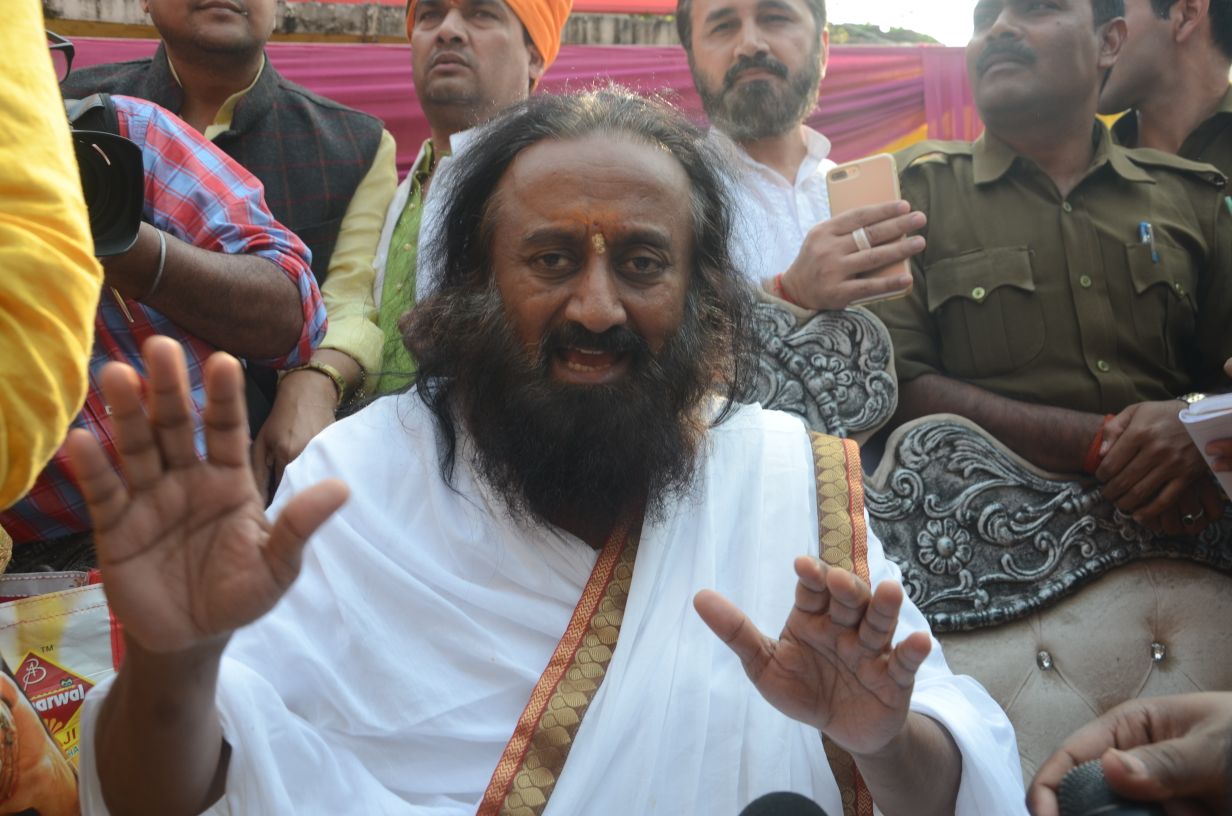 Last month, Ravi Shankar had expressed his willingness to mediate in the Babri Masjid-Ram Mandir dispute.