After other politicians, Rahul Gandhi faces shoe attack in UP
Sitapur: In yet another ridiculing attack on an Indian politician, a shoe was hurled at Congress vice-president Rahul Gandhi by local journalist Hariom Mishra during the former's road show in Sitapur city of Uttar Pradesh on Monday.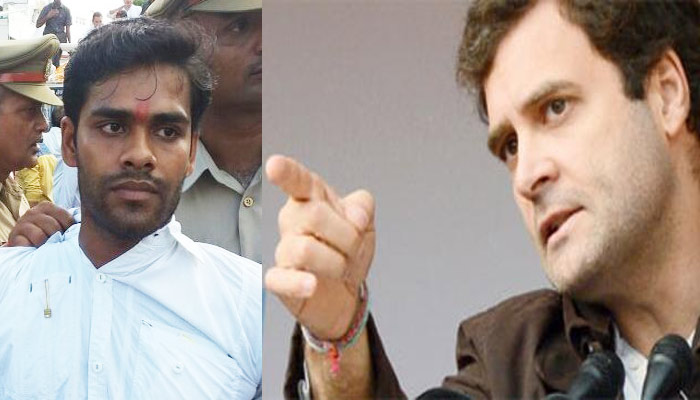 "Congress has been milking the country for the past 60 years. I, as a journalist, know... what they had been doing when in power? Hence, i could not stop myself when I saw him(Rahul)"justified Mishra
The incident took place when Rahul was riding in an open vehicle in the city.

The shoe missed the Congress leader narrowly and hit one Jitin Prasada who was standing behind Rahul.

During entire incident, Rahul did not stop waving his hand to the crowd.

Rahul stated," BJP-RSS intend to spread hatred but Congress operate with love and will keep sticking to that."
Also read: PHOTOS: Rahul Gandhi's khat looted during rally in Deoria
Also read: Rahul Gandhi Ayodhya Visit during Kisan Yatra evokes mixed reaction