Rahul Gandhi compares PM Modi with Sholay's Gabbar Singh
Raebareli: The political rhetoric gained another dimension on Friday when Congress Vice-President Rahul Gandhi took refuge in Bollywood to attack Prime Minister Narendra Modi.
Upping the ante against PM Modi, Rahul compared former with 'Sholay's iconic villain Gabbar Singh. He said 'countrymen expected Shah Rukh Khan of DDLJ but got Sholay's Gabbar Singh.'
"People have been ditched by BJP as their pre-poll promises suggested that PM Modi would work as Shah Rukh Khan of 'Dilwale Dulhania Le Jayenge' but instead they got Gabbar Singh of 'Sholay'," said Rahul Gandhi addressing an election meeting here. He was joined by his sister Priyanka Gandhi Vadra.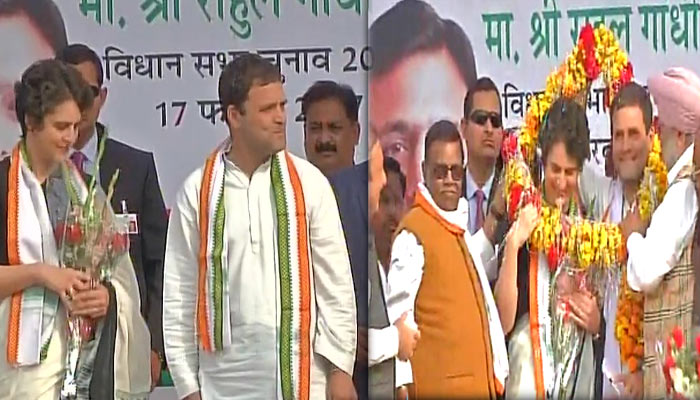 He said PM Modi has made a tendency of making fake promises. "Wherever PM goes, he promises a lot but does nothing. PM promised to clean Banaras and to make Bhojpuri film city."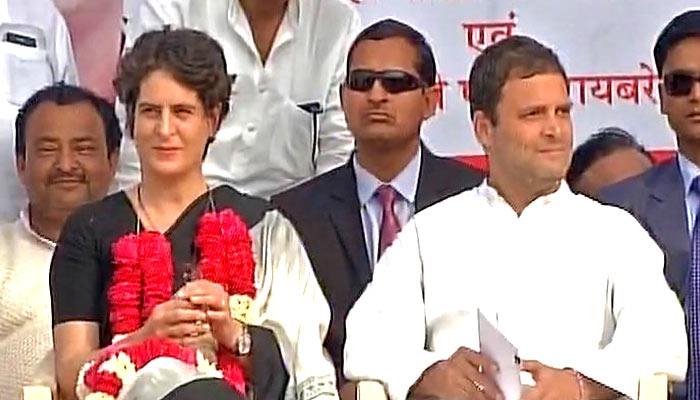 What else Rahul Gandhi said?
PM Modi has the power to waive off farmers loan. Why he is not doing it.

Women will get bank loan, farmers will get their loans waived off if SP-Congress alliance comes to power.

Modi had promised his Lok Sabha constituency, Varanasi of cleaning up the city, providing free internet etc, but Modi hasn't delivered

PM Modi had promised special packages to Bihar as well, but nothing happened:

Congress had waived Rs 70,000 crore of farmers' loans when it was in Centre

PM Modi has given Rs 6 lakh crore to the millionaires of India.

Modi cleared Rs 12 cr loans for Vijay Mallya and asks commoners to stand in queues.

We wanted to bring food park and plant 40 factories here, but PM did not let this happen.

PM Modi has no interest in pains, sufferings of farmers.

We will change Uttar Pradesh. One day, it will be 'Made in Uttar Pradesh'.