UP police arrests one accused of Nabha jailbreak from Shamli
Shamli: Uttar Pradesh police on Sunday arrested one of the armed men of Nabha jailbreak incident, Parminder Singh, at Kairana of Shamli. He had stormed into Nabha jail of Punjab and freed five prisoners including Khalistan Liberation Front chief Harminder Mintoo.
Parminder had also fled from Nabha jail in March, said Deputy Inspector General of Police (DIG) Saharanpur Jitendra Kumar Shahi.
Additional Director General (law and order) of UP, DaljIt Chaudhary said that Parminder was one of the accomplices in the conspiracy and helped in arranging vehicle to escape.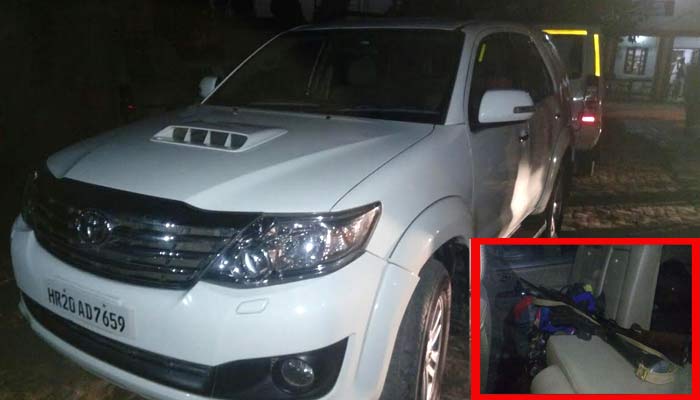 The arrested accused was driving the SUV car when Shamli police caught him. Several weapons including rifles were recovered from the car.
Shamli police was carrying out investigations when a SUV car was seen moving in a suspicious manner. When police signaled to stop the car, he sped away. A civilian, at the end, caught Parminder. Later he was apprehended by a civilian.
Also read:
Armed men enters Nabha jail, frees Harminder Mintoo and five others
Sukhbir Singh Badal smells Pak's involvement in Narbha jailbreak