Remaining three accused in Bulandshahr gang rape case held, says UP DGP
Lucknow: In a major breakthrough, the Uttar Pradesh police on late Monday evening arrested three accused who were at large in the horrific gang rape case of a mother and her minor daughter in Bulandshahr district of Uttar Pradesh.
Uttar Pradesh director general of police (DGP) Javeed Ahmad took to twitter to share the information.
Remaining 3 accused in Bulandshr case arrested after week long chase across east India.

— Javeed (@javeeddgpup) August 8, 2016
The arrest of the accused was made after a week long manhunt which was launched across east India, read Ahmad's tweet.
Salim Bawaria, the kingpin and two of his cohorts were nabbed on a tip off from Mawana of Meerut, official sources confirmed newztrack.com.
The victim family vent their anger by slapping Salim during the identification parade.
Earlier, three culprits Raees, Tabez and Jabar Singh were sent to jail on August one last, on the orders of a fast track court.
It may be mentioned that Chief Minister AKhilesh Yadav had made direct intervention in this horrific case and had given 24 hour ultimatum to the state police to arrest the culprits but it took them more than a week.
Seven policemen including the district police chief Vaibhav Krishna, one deputy SP, SHO and constables were suspended by the government.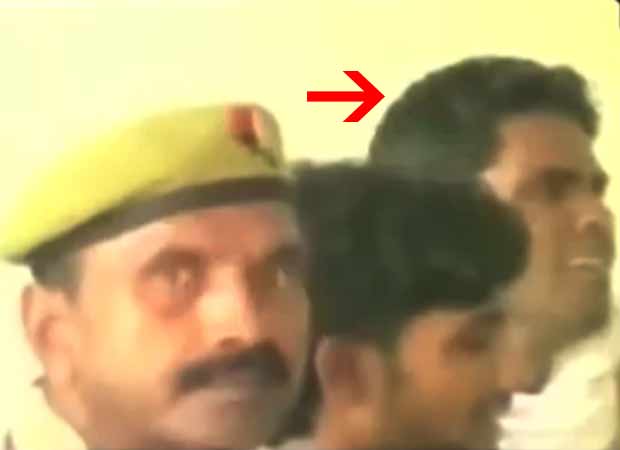 Arrow pointing Kingpin of Bulandhshar gang rape case, Salim Bawaria
About the rape case:
A group of five men allegedly gangraped a woman and her 14-year-old daughter on the intervening night of July 31 last.

They were dragged out of their car just 100 metres away from the police outpost on national highway-91.

The victim's family was waylaid by a group of five robbers on the highway.

The family was on its way to Shahjahanpur.

The victim family hailed from Noida.

The incident happened about 65 kilometres away from the Delhi headquarters.

Accused fled away after raping them and also robbed their cash, jewellery and mobile phones.

The matter was reported to the police on the morning of August one last.
It may also be mentioned that victim family demanded capital punishment for the accused and threatened to commit suicide if justice was not done to them within three months. Read the full story here
The Uttar Pradesh government had given two flats and a financial aid worth Rs 10 lakh each to the victims.